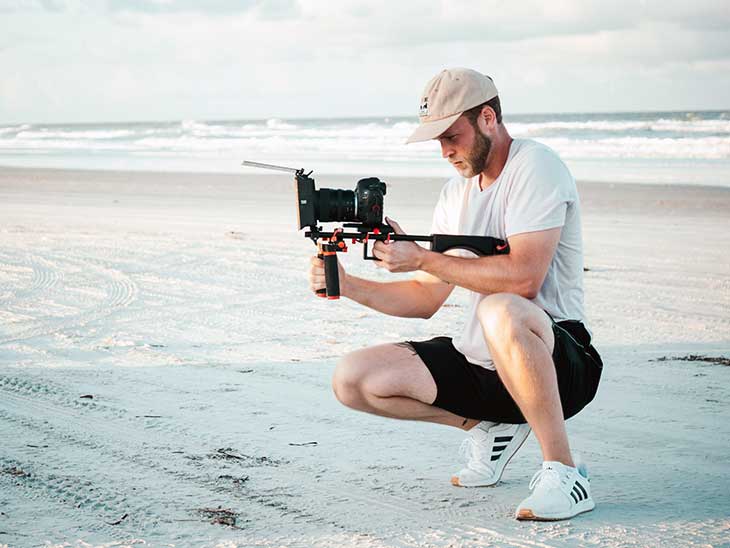 Create a Stunning Travel Video in Minutes
As we move further in life, we realize that the only things we can keep with us are the memories we make and the experiences we gain, not materialistic things. We only live once, and living to the fullest is in our own hands.
To understand the purpose of life, many activities can be done – but nothing comes close to traveling. The experiences a person gains from traveling are unmatched – traveling is one of the best ways to take a break from day-to-day life.
Research has shown that traveling not only fills your soul but also improves your health. Now that you're convinced that you must travel more if you aren't traveling enough, here's an interesting idea: create travel videos!
We all want to ensure we are getting the most out of our vacation days, and the pictures and videos we capture while traveling are proof.
Take your creativity a step further and create travel videos for your social channels – you'll be surprised to see the reach and the engagement rate of well-made travel videos.
You don't need a high budget with lots of fancy equipment for this – your smartphone will do just fine if you're creative enough. That said, let's look at the top tips you can use to create stunning travel videos within minutes, relieve your vacation days any time you want, and reach a wider audience online.
Watch Tons of Travel Content Online
Not everything can be learned methodically to bring perfection to work – sometimes, all you need to do to get desired results is watch videos from other creators, especially as a beginner. There's no harm in taking inspiration from other creators' work as long as the result is unique.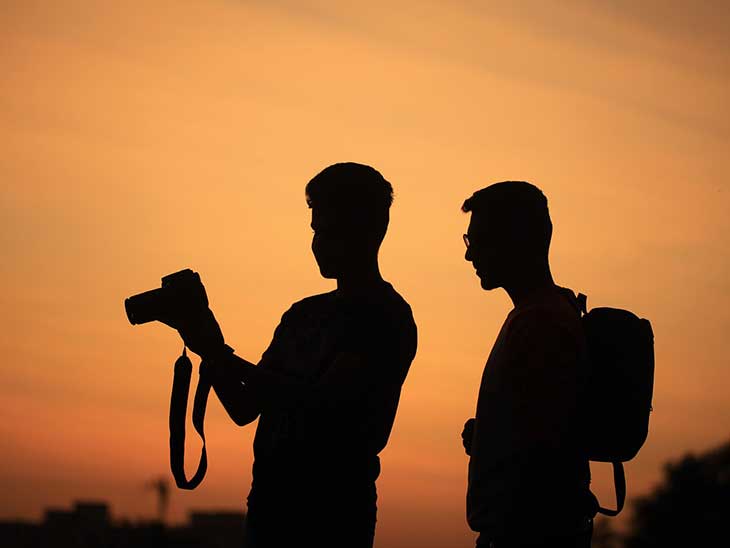 YouTube and Instagram are places where you can find tons of travel videos. Make watching videos a part of your learning process, and take notes in between. Jot down all the ideas you got while watching travel video content online. This one part of your routine will have a huge outcome in the long run.
Don't Spend All Your Time Filming
It's true that making travel vlogs is fun and can give you a bright future as a content creator online. However, this does not mean you will have to spend all your time filming your travel video.
Make sure to set aside a good amount of time every day for exploring the place you're traveling to. Schedule all your hours wisely, and only shoot scenes you will include in your videos.
To make a travel video, you have to understand the essence of the place and get to know about the people and their culture – and spending all the time filming is not the right way to proceed.
Film Vlogs Based on Activities or Places
Travel videos can go in different directions based on the creator's decision. Some creators prefer to make travel videos chronologically, while others make travel videos that center around a particular activity or place.
Both are good ways of making travel videos, but the latter tends to receive more attention from audiences.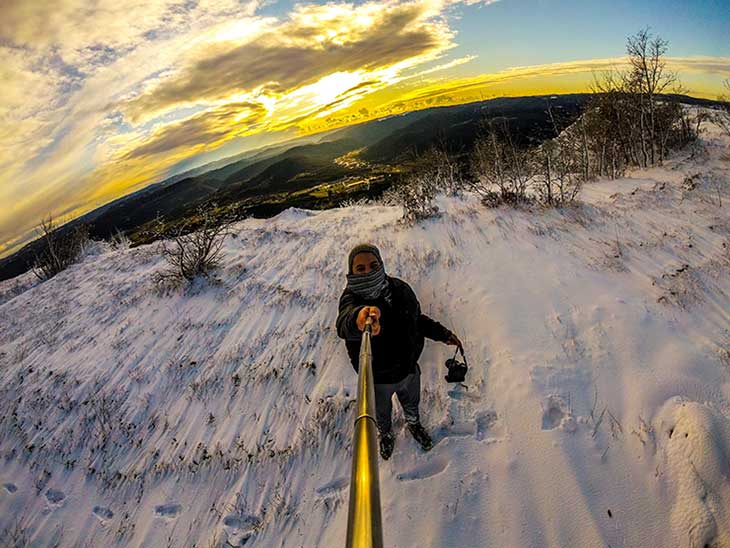 If you have loved something about the place you've traveled to, make a video on it – it could be about a festival, food items, a particular hangout spot, and so on. You can also make videos about the things you shopped while you traveled to that location and share the story behind each purchase.
Keep Your Videos Short and Simple
Gone are the days when audiences loved long and detailed videos. Though audiences still want detailed videos, most now prefer them short. Super-long videos make most viewers lose interest after a while, and as a result, your videos perform poorly.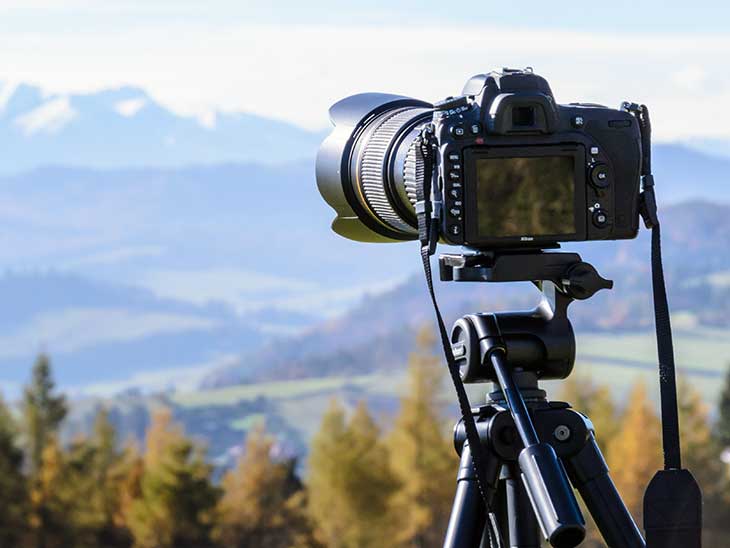 Vlog-style travel videos indeed require a lot of talking to the camera, but make sure you're not speaking for longer than 30 seconds straight in a 3-minute-long video. Also, focus on creating a good intro for videos, even if it's a vlog, as this will encourage your audiences to stay till the end of the video. You can make a video online using a professional video maker tool so that your target audience can easily engage with your traveling video content. You can leverage it to create a professional and compelling travel video in just a few minutes with the help of animated effects, video templates, stock footage, etc.
Include More People in Your Videos
To connect with your audiences on a deeper level, one of the best things you can do is show them more content about the people and their culture in your travel location. Interview the locals, and you will learn so many things that even books or the internet will not tell you.
Such valuable information will take your videos to the next level and turn your new viewers into followers or subscribers. Moreover, with this inclusion, you will be able to add more personality to your travel content.
Capture Steady Footage
It's true that the use of online video editing software completely transforms the raw footage but to do that, you must make sure that the raw footage you've gotten is of high quality without shakiness.
When you're walking down a street while filming, it's hard to avoid getting shaky footage on camera, but there are a few ways to manage this issue.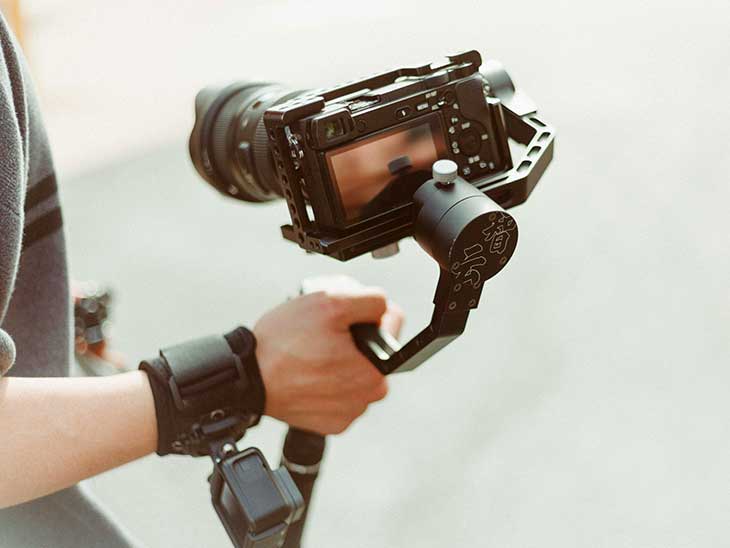 Walking slowly and using a tripod will help you reduce shakiness with practice. If you still find yourself struggling with this issue, consider investing in a camera that has an in-built stabilization tool.
Film Things from Your POV
Keep in mind that one of the main things that differentiate travel video content from other kinds of videos is that in travel videos, it's crucial to include yourself and unleash your personality. Talk about your experiences in the location like you would with your friends, family, or acquaintances.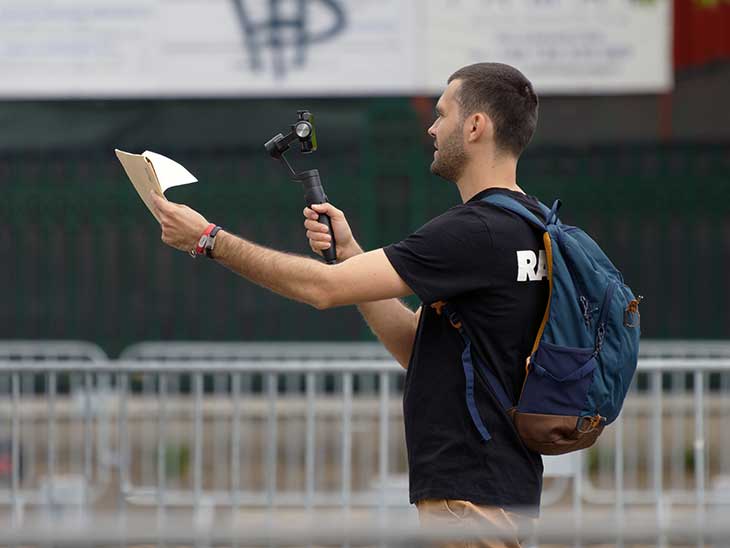 Make the video more interesting by showing some shots from your point of view. This one easy move makes a big difference – your audience feels as if they are present in the journey with you and may know how traveling affects your life, which makes the video more engaging and entertaining to watch.
Choose the Right Music
Background music can make or break a video – so it's crucial to choose music for your travel videos wisely. The goal is to accentuate the vibe you are trying to give off to your audience in your travel video. For example, if there's a shot with a calm atmosphere, use light music with soothing tunes.
A great tip is to include music that originates from the location you're traveling to because you can never go wrong with this. Lastly, make sure to use music free of copyrights to avoid getting in trouble later on.
To Conclude
Now that you have all the important tips you need to ace travel video-making on your next trip – it's time to get started with polishing your skills.
A little effort will go a long way, and by using all the aforesaid tips in your videos, you will surely amaze yourself and your viewers with professional results.