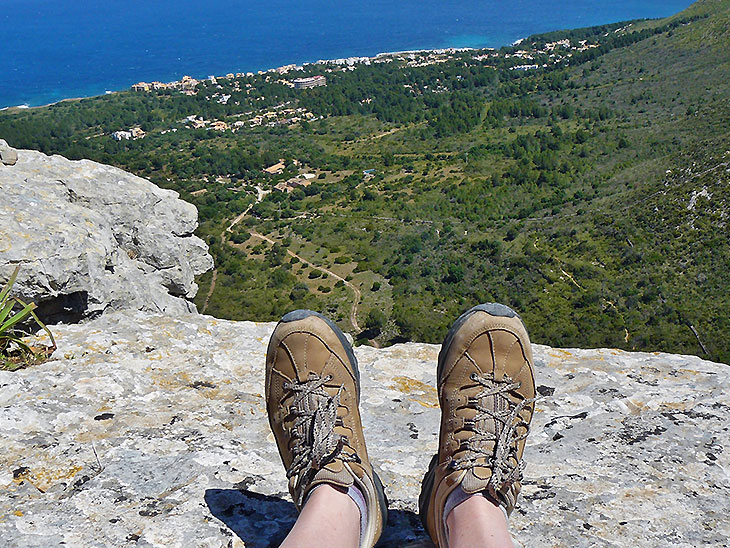 The Best Rated Hiking Routes in Mallorca
Heading to Majorca during the autumn months is the perfect choice for travellers seeking to avoid the peak-summer crowds and truly enjoy the island's incredible natural landscapes. Majorca is a paradise for adventurers due to the variety of exciting hiking trails that lead walkers through the mountain range of Serra de Tramuntana (a UNESCO World Heritage site) and the island's pleasant year-round climate.
Holidu, the booking portal for holiday rentals, has dug into the AllTrails data of over 600 reviewed hikes in collaboration with Spain-Holiday to discover the best-rated hiking routes in Majorca. Ready to plan your dream Majorca adventure?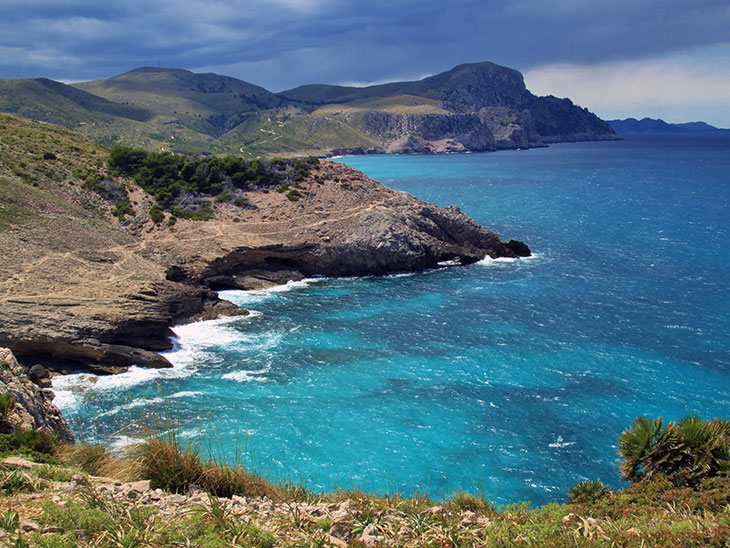 1. Es Pujadors – Coll de na Benet – Bon Aire – Avg. 5/5 stars, 25 reviews
The Es Pujadors – Coll de na Benet – Bon Aire hiking route made it onto the winner's podium in the ranking. The hiking trail is about five kilometres long and is located near Alcúdia in the north of Majorca. The route has a medium level of difficulty and can be completed in about two hours. The panoramic path is a little uneven in parts but offers a fantastic view of the surrounding mountains and the sea. A hike at sunrise or sunset can be particularly beautiful. Don't forget plenty of water and sun protection!
2. La Trapa Ruin Loop – Avg. 4.7/5 stars, 214 reviews
The circular walk along the ruins of "La Trapa" near Port d'Andratx has made it to second place in the rankings. The 7.6-kilometre route scores 4.7 out of 5 stars and 214 ratings and is classified as moderate. The hike takes just under three hours on average and can be done all year round. The route is particularly enjoyable for (amateur) ornithologists, as you can observe many different species of birds. The view of the sea and the old town of Sant Elm is also worth walking the route. It is recommended to wear sturdy walking shoes, as there are a few stony spots.
3. Valldemossa – Puig de Teix – Puig Gros – Avg. 4.7/5 stars, 54 reviews
In third place is one of the more difficult routes on our list, leading from Valldemossa to Puig de Teix. This roughly 13-kilometre trail is a popular hiking choice for many mountain walking fans, so you're very likely to have company while hiking this route. This is a fairly challenging trail that should take about 5 hours to complete. Due to the fact that the route varies a lot and leads once up and once down, this is more of a trail for more experienced hikers. The hike ends back in Valldemossa, as it is a loop trail. At the end of the hike, we recommend stopping by one of the delicious restaurants in this town to gain strength after the demanding activity. Before planning to ascend this trail, it's a good idea to read up-to-date local information – sometimes sections of the trail are inaccessible for various reasons.
4. Ruta de Pedra en Sec – Variant al Puig de Maria – Avg. 4.7/5 stars, 49 reviews
Next in our ranking is the Ruta de Piedra en Sec GR221, or Dry Stone Trail, which runs along the west coast through the Serra de Tramuntana mountain range and is a UNESCO World Heritage Site. This 5-kilometre trail, which takes about 2 hours to complete, is considered an easy route that even beginners can handle. This route, which runs near the village of Pollença, is ideal for hiking at any time of the year. It delights with its diverse landscape, beautiful coastal views and typical Mediterranean vegetation.
5. Ermita la Victoria – Penya des Migdia – Talaia d'Alcudia – Avg. 4.7/5 stars, 37 reviews
Finally, the route that lands in fifth place is one that takes you around the east of the northern town of Alcudia. The route starts in Ermita de la Victoria and takes you through a popular area for avid hikers. This trail is classified as hard due to there being some difficult areas, so be sure to prepare well before attempting it. Some hikers stated that the path was a little rocky and challenging to stay on in parts, but the panoramic views it offers make it completely worth the hard work! According to AllTrails, the route takes approximately 3 hours and 50 minutes to complete.
To discover the full top 10 list, visit the study here: https://www.holidu.co.uk/holiday-lettings/spain/majorca#hiking-routes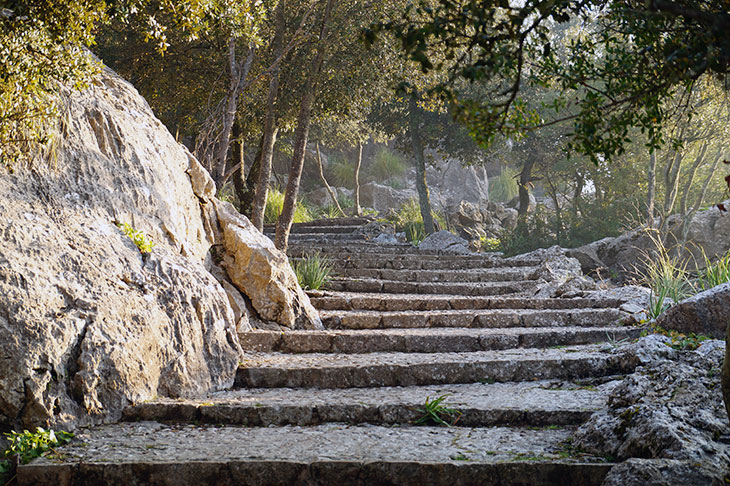 Methodology:
The study was conducted by Holidu and Spain-Holiday by analysing the data on AllTrails, a fitness and travel app used in outdoor recreational activities. All hiking trails in Majorca were considered, and the ranking was formed by sorting from the trails with the highest average star rating and the highest number of reviews to the lowest. The data was gathered in September 2022.
Please share best tips for hiking in Mallorca in the comments below, on Twitter, Facebook  or Instagram.