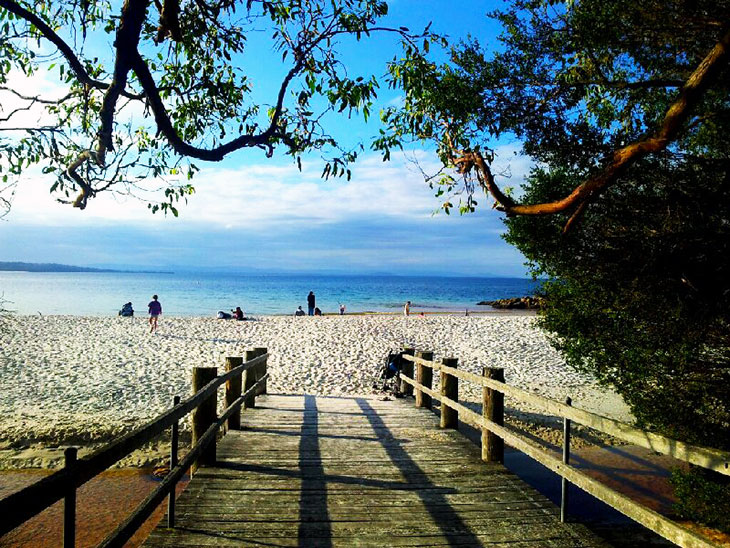 7 Top Camping Spots in NSW
There are so many camping grounds to stay at in Australia, that you will find yourself spoilt for choice. Whether you're staying in the city, or in a remote town, there are campgrounds found all across New South Wales (NSW).
If you're looking for some great suggestions, here is a helpful list of 7 top camping spots in NSW. We hope it saves you some time and research, so you can spend it on planning fun holiday activities!
Clarkes Beach Holiday Park, Byron Bay
Clarkes Beach is an iconic beach in Byron Bay between Main Beach and The Pass. It is a must for families and has some rock and tidal pools. It's also great for surfing or you can just relax on the sand and watch the sun rise or go down. You can even sleep on the beach when you stay at the Clarkes Beach Holiday Park which has powered sites for your camper van rental. Local facilities at the beach include a children's playground, toilets, showers, barbecues, picnic tables and a restaurant. You can't go wrong when you stay at Clarkes beach Holiday Park in Byron Bay and it's just 1 kilometre from the Byron Bay city centre.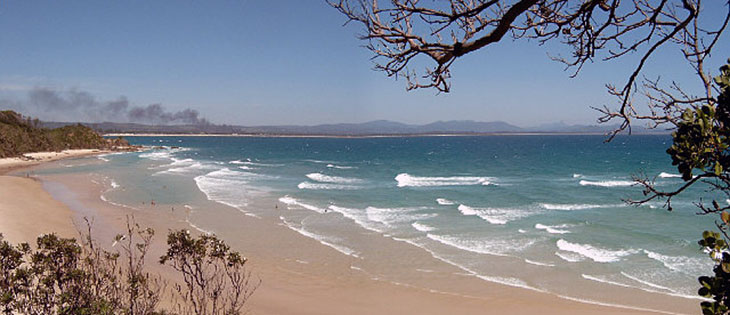 Seal Rocks Holiday Park, Seal Rocks
Seal Rocks is a small seaside town in the Mid Coast region of NSW around 275 kilometres from Sydney. The Seal Rocks Holiday Park is an ideal choice when you want to escape from it all. It has powered sites set on the flat. The park has plenty of facilities such as a camp kitchen, playground, WIFI, a laundry and it's very close to the beach. You won't be able to bring a dog to the camping ground though. The park is also just a 45-minute drive from Forster, which is also a small coastal settlement. Boomerang Beach, which is renowned for its excellent surfing is a 25-minute drive.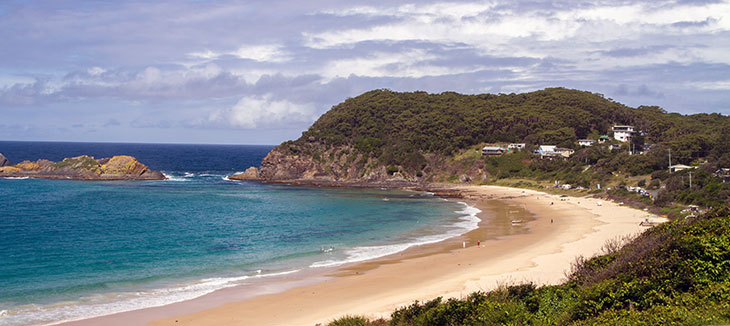 Green Patch, Jervis Bay
Green Patch in Booderee National Park is close to the beach, lagoon and native trees. It's an idyllic setting for a holiday. The beach is one of the region's most popular beaches due to its safety and great facilities. You can bring a picnic or use one of the gas barbecues. There are also plenty of great walking opportunities where you can find a spot to go snorkeling or admire the rock formations and spot lots of fish. The camping ground has public toilets, fresh water, hot-showers and sheltered barbecues. You'll need to book in advance as the park generally books out at least a month in advance between the months of October to May.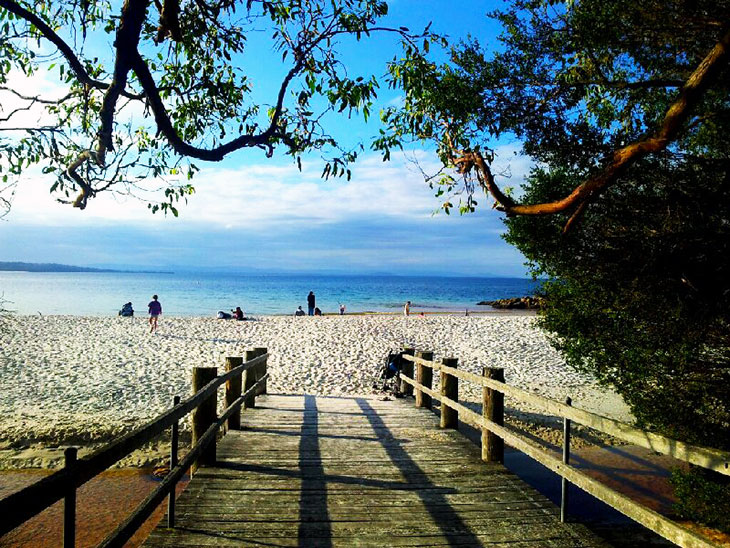 The Basin, Pittwater
The Basin campground in Ku-ring-gai Chase National Park is the only place you can camp at in the national park. It overlooks Pittwater and you can't take your camper right to the National Park. You can either park on West Head Road and then walk 2.8km but if you don't feel like the walk then you can park your camper at Palm Beach and take the ferry. The camp ground is the most minimalist camping ground with space for tents only. It has plenty of facilities though such as an amenities block, picnic tables, barbecues, showers and toilets. The camping ground is close to the Barrenjoey Lighthouse and an Aboriginal Heritage walk.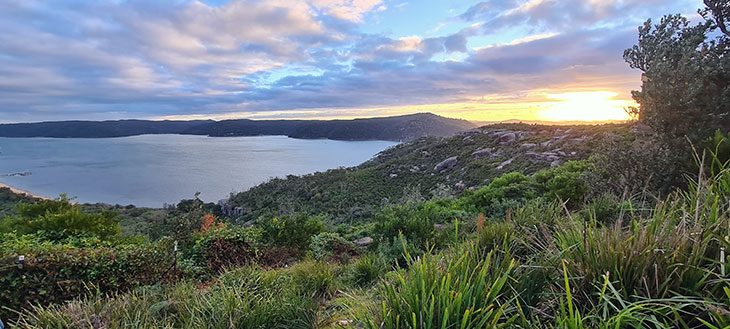 Mungo National Park, Mungo
Mungo National Park camping ground is in south-western New South Wales, which is around 875 kilometres west of Sydney. The park plays an important role in Aboriginal history. It is also home to Lake Mungo which is a dry lake, which formerly contained a body of water. Now it is home to incredibly rock and sediment formations. The camping ground has caravan, trailer and tent sites and facilities like picnic tables, barbecues and toilets. You'll need to bring drinking water, cooking water and firewood, as it's a remote camping ground… but this is what makes it so very special and unique! The route to get to the camp site includes unpaved roads, so be sure to hire a 4WD camper.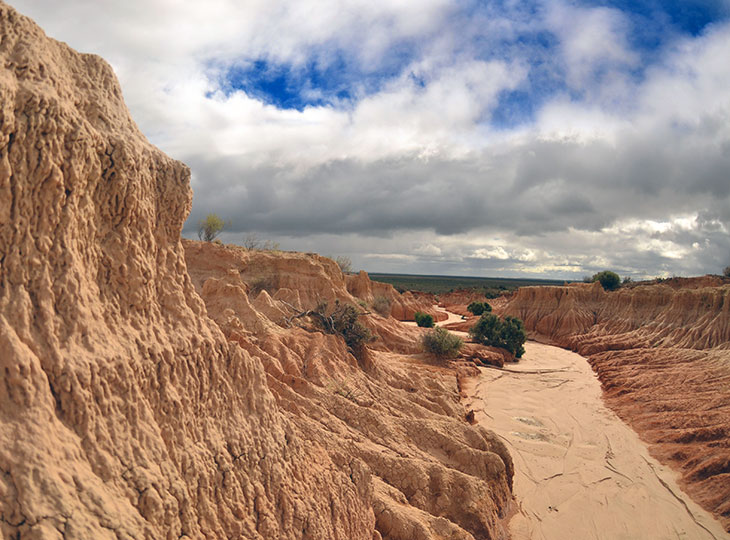 Newnes Campground, Wollemi National Park
Set in the Wollemi National Park just north of the Blue Mountains you can free camp at the Newnes campground. There are 80 sites so plenty of space to park your camper. Wollemi National Park is an excellent place to go for scenic walks or drives, wildlife spotting, or if you feel like getting out on the water then you can even go canoeing. If you're more adventurous you can also have a go at abseiling. The camping ground is excellent for those who want a minimalist experience. It has barbecue facilities and toilets. You'll need to bring your own drinking water, cooking water and firewood. Bookings are required, but there is only a very small booking fee.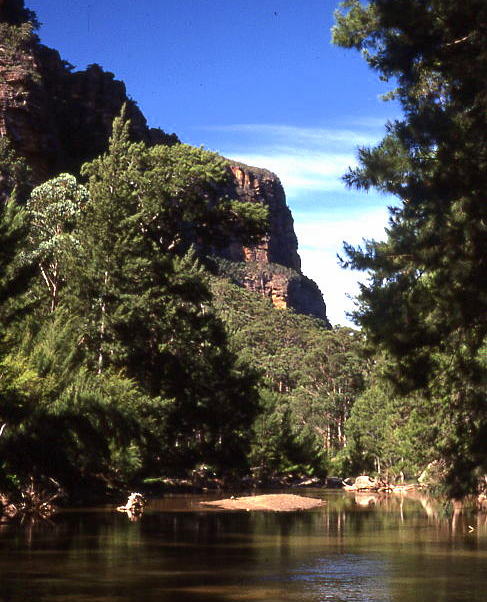 Thredbo Diggings, Kosciuszko National Park
Thredbo Diggings has space for 41 tents, campers or caravans and is set by the Thredbo River. You can spend your time fishing, hiking or mountain biking in the warmer months or head up to the mountains in the winter for some skiing. There's endless adventure to be had in the Kosciuszko National Park region. The Thredbo Diggings camping ground is similar to the Newnes campground. There is simply a small booking fee, but due to the region's popularity, you will want to book in advance to ensure you don't miss out. The camping ground has picnic tables, barbecue facilities and toilets, but remember to bring your own drinking water and firewood.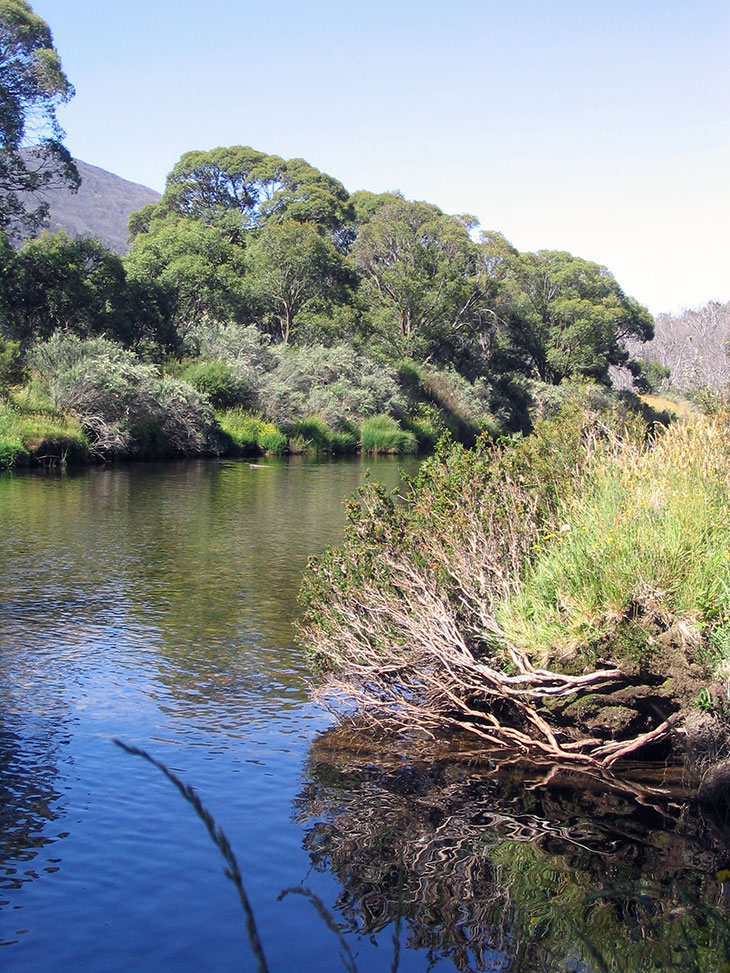 Please share best tips for camping in NSW in the comments below, on Twitter, Facebook  or Instagram.