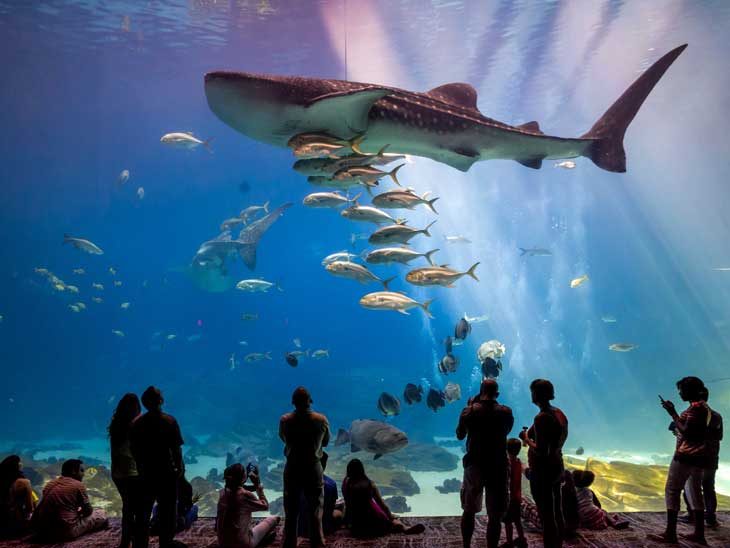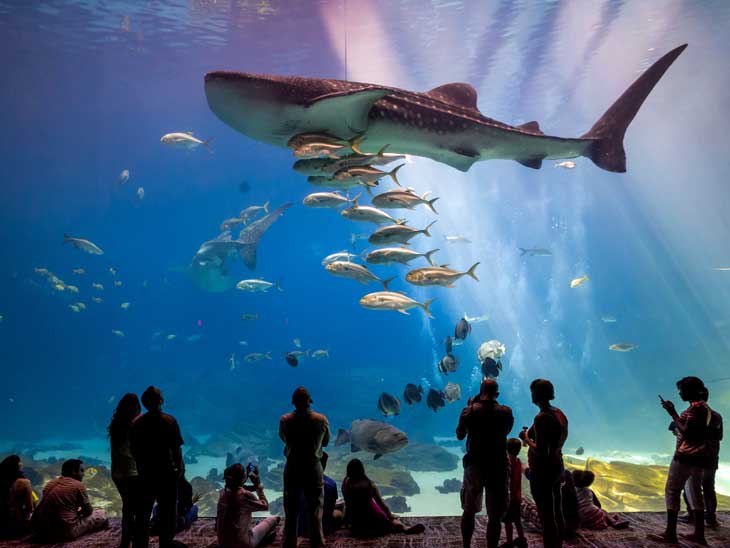 Guest Post: World's Largest Aquariums
Life created on Earth first started from the sea, yes the bottomless abyss with mysterious ancient creatures still treading its space. From ancient times, sea creatures have captivated human beings with its beauty and uniqueness and we have successfully been able to showcase these mysterious beings through different ways.
Aquariums, big or small, have mesmerized people of all age groups and is a much loved. Whether it is a home decoration, fish pet or larger version, aquariums can hold ones attention for hours and enable one to reflect on the mystic life in water. Whether a fan of aquariums or not, these top ten aquariums are a must for all.
The Biggest Aquariums in the World
Let us explore the ten most enormous aquariums across the globe:
Georgia Aquarium: Around 100,000 sea animals are found in this aquarium located in Atlanta. Whale sharks are the winning point for this aquarium. They are kept in gigantic tanks having up to 24 million liter capacity. It is considered as the largest aquarium in the world.
Aquadom: Located in Berlin inside Hotel Raddison, this aquarium is a cylindrical affair holding up to a million liters of water. It has over 2500 species of fishes and is 25 meters high. People can go up and down via an elevator through the center of the aquarium to look through its transparent walls.
Aquarium of Western Australia: Located in Perth, this aquarium holds 3 million liters of salt water and is 40 meters in length and 20 meters in breadth. A tunnel measuring 98 meters run through this magnificent aquarium. With an extra fee, one can enjoy snorkeling and an underwater walk amongst the sharks and other exotic fishes.
Aquarium of Genoa: This aquarium was built during the 1992 Expo and is located in Italy. It is one of the largest aquariums in Europe. It homes more than 6000 creatures and has a varied marine as well as terrestrial habitats from across the globe. Few of the tanks replicate the natural habitat of Indian Ocean, Red Sea and the Mediterranean ocean. The most amazing tanks are those holding sharks, seals and dolphins.
Shanghai Ocean: This aquarium is considered the best in Asia and houses 9 zones or habitats. The zones represent species living in the oceans of different countries like China, Australia and Antarctica. Several rare and endangered species of China are kept in these aquariums. The most spectacular part of the aquarium is the 155 meter long underwater transparent tunnel.
uShaka: Th uShaka Marine World located in Durban, South Africa is actually a theme park which houses the largest aquarium in Africa. There are a total of 32 tanks in the aquarium built and designed representing an old wrecked ship. There are quite a number of restaurants of which Cargo Hold is one such place where there is a huge wall to wall aquarium housing different fishes and sharks. The dining area faces the aquarium.
Monterey Bay: Located in Cannery Row, Monterey, Canada, this aquarium is unique for its two enormous tanks. The Ocean Edge Wing is the centerpiece and holds about 1.3 million liters of sea water. The Outer Bay Wing is yet another gigantic tank with a holding capacity of 4.5 million liters. Sea Oaters, sharks, jelly fish and several ancient species are found to be viewed.
Turkuazoo: Located in Turkey inside Forum Istanbul Shopping Mall, this aquarium is houses flooded rainforest, rainforest and tropical zones of the sea. It houses a 80 meter long underwater tunnel with a tank capacity of 5 million liters.
Okinawa Churaumi: This aquarium was inaugurated in 2002 and is located in Japan. With a water holding capacity of 7.5 million liters, it has a 24 inches thick glass panel earning it a name of being the largest panel in the world. A number of manta rays along with whales can be seen in this aquarium with a large number of other species.
Dubai Mall Aquarium: Located in Dubai Mall and with a holding capacity of 10 million liters, this aquarium is the centerpiece of the largest mall in the world. In 2010, the tank was shut down for a number of days as there was a leak.
It is a great feeling to enjoy sea life on dry land. These spectacular aquariums are a must visit and is sure to leave lasting memories for all. These places will keep the children entertained for hours.
Author is from Dubai and working in http://www.bestdhowcruisedubai.com/ who written this informative article.
Editor´s note: If you are heading for Monaco and are interested in aquariums, you should absolutely check out Oceanographic Institute of Monaco.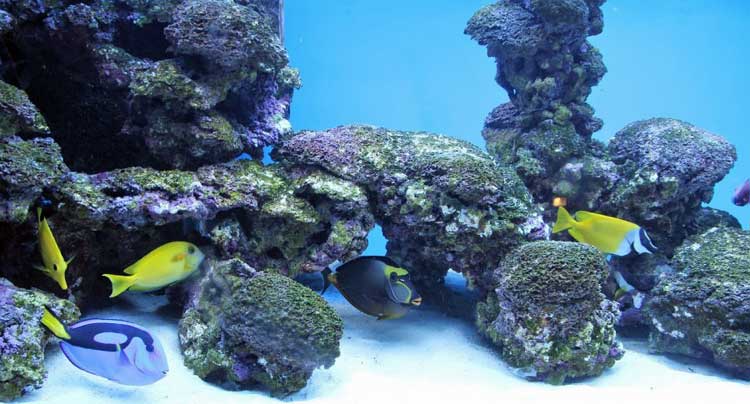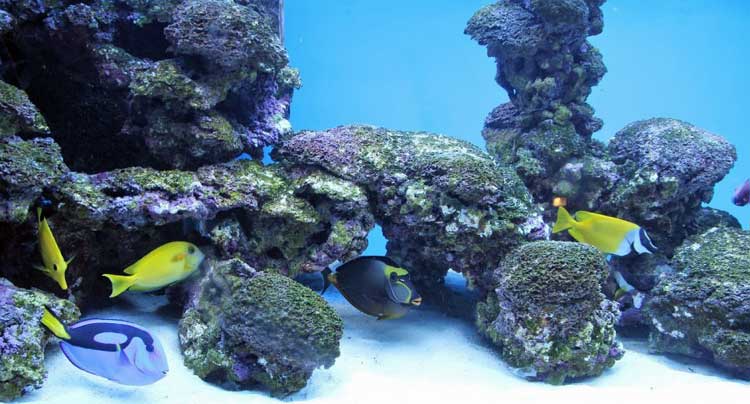 Please share your favorite aquariums in the world via email, on Twitter, Facebook , Instagram or Google+. I would love to hear from you!