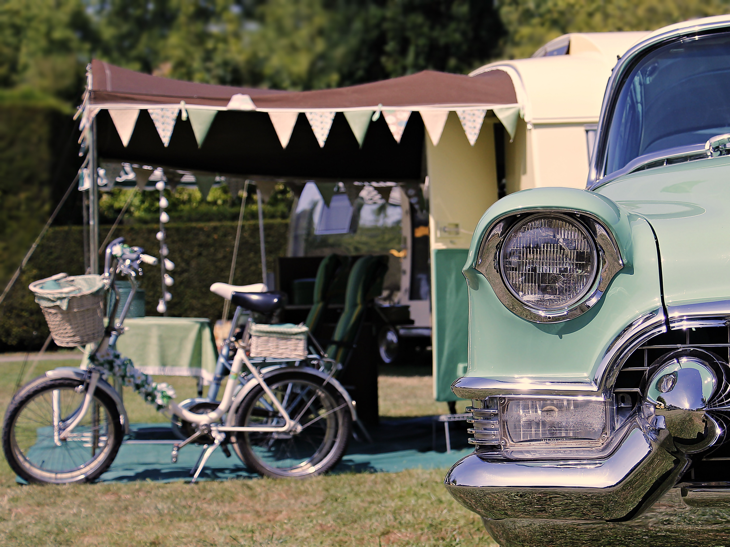 The Best Awning for your Caravan: Wind-Out, Roll-Out, and Automated
A caravan is something to invest in when you often go camping. This post discusses caravan awning to upgrade your comfort in a car as your living space.
The market offers different types of caravan awning that protect campers from all weathers. It includes the most common rollout awning with great sun protection that becomes motorized to add up more privacy. Over the years, caravan awnings continue to evolve to benefit campers.
Many Australian stores had to offer awning brands, including Fiamma, Wareda, Carefree, and Dometic. They vary in price due to several factors that can range up to a thousand dollars.
Different Types of Caravan Awning
Let us proceed to the different types of caravan awning you might try. Each type has to offer unique features to suit various needs. In addition to that, the way to install the awnings may also differ. So, choose which one will meet your demands and knowledge about awnings.
Roll-out Awnings
Let's begin with the most popular type of caravan awning. It has two separate components, including the awning material and hardware attachment. Assembling a roll-out awning needs securing both sides to maintain the right height and prevent tension.
Some prefer the motorized type that is more convenient like the Carefree 12v Freedom. It has an automatic button to open and close the awning.
Find a helpful video to properly set up a roll-out awning like the Carefree Fiesta. It will take seven steps overall.
Bag Awnings
Bag awnings are suitable for small-sized caravans or camper trailers. It is a manual type of caravan wanting to be attached to a sail track. You may remove the awning between uses.
Wind-out and Winch Awnings
Installation is a lot easier with wind-out awnings. The best example is Fiamma F45, a box awning with a detachable winder. Putting up the box awning begins by winding it out until the third of its full extension and then dropping down its legs. Lastly, the remaining parts should be winded out.
A single person can assemble winch awnings with such a process. 
Box awnings
Among the popular types of caravan, the awning is the box awnings. They are perfect for camper vans and other larger cars used for camping. Its mounting brackets are somewhat large which perfectly fits on cars with a curve profile. Box awnings are commonly mounted on the side or top of the vehicle.
DIY installation requires the right size awning to prevent difficulties for future uses. Check any hindrances that may affect when there is a need to extend the awning.
How to improve privacy?
Extra privacy is achieved by putting annex walls into an awning. On its patio position, the awning must be fully extended to add up the annex walls. A patio position is simply a vertical position of the awning on the ground. You can add a privacy screen along the rope track for better protection.
Annexes will also protect you against extreme weather such as wind and rain. They are usually added on motorized awnings, or for more advanced models.
What materials is caravan awning made of?
Caravan awning can be made of three different materials: canvas, vinyl, and acrylic. Since awnings are used for sun, wind, and rain protection, the canvas is the best choice of materials. Vinyl material, on the other hand, promotes lightweight for easy setup.
If you are looking for a more durable awning, choose those made of PVC and acrylic fabric. They do not rot easily. However, canvas awnings are still the best for maximum protection from all weather.
Four tips to care for caravan awning
Awning casualties can be a result of failure to repair the equipment. Having proper maintenance for the awning will help to understand the reasons how mishaps occur. The right installation won't prevent possible difficulties to an awning, especially in facing extreme weather conditions.
Here is a list of tips to keep caravan awning in a good shape for long-lasting use:
Clean the awning
Grime buildup may damage the fabric of your awning if not regularly rinse out. A mild detergent is advisable to use than any harsh cleaners like bleach.
Make sure to clean your awning at the end of the season to prevent any damages.
Servicing
After a regular checkup for your awning, put oil on its parts. This will help to run the awning smoothly and as new.
Secure the awning
Keep the awning secured during the rainy season. If necessary, make ways to stop water leakage by waxing the stitching. The important part is the joints of the awning which must be protected at all times.
Awnings cannot easily tolerate extremely strong winds. The first move is to retract the awning whenever a strong wind strikes. Another way is to avoid water from entering the awning to protect the materials from weakening or tearing apart.
Caravan awning repairs RV Parts Express
Caravan awning repairs include services that could improve your car's outlook to its maximum uses. The best caravan awnings in Australia provide awning services of all sorts, from repairs, modifications, and regular servicing. If your awning experiences damage, we bring the best quality solutions to restore its usefulness.
We are accessible online whom you can contact during business hours to buy awning products. We have partnered with other manufacturers, as the source of products we are about to deliver. Check the latest range of caravan awnings on our website.
Please share your best tips for the best caravan gear and awnings in the comments below, on Twitter, Facebook  or Instagram.