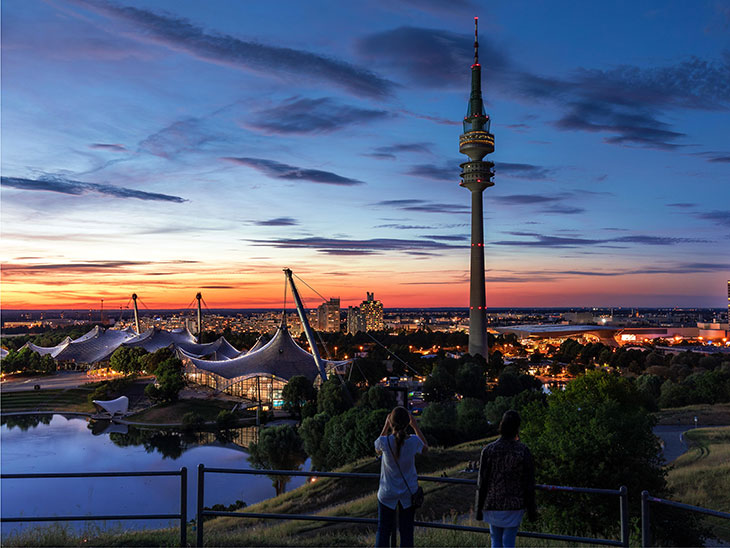 Best Neighborhoods to Live In Munich
The Bavarian capital of Munich is a city full of history, culture, and modernity. You can find a huge range of neighborhoods in the city that fulfill every need. Whether you want to live in the busy beating heart of the city or its green and open suburbs, Munich has it all.
Altstadt
Altstadt, or old town as it is known in English, is the oldest and most historic part of the city. Lying at the heart of the city, the Altstadt neighborhood is renowned for its many museums, iconic buildings, and atmospheric nightlife. Living in Altstadt not only allows you to reside in the very center of the city but also means you can explore the city easily on foot. With Altsradt being Munich's geographical center, you can expect to find it popular with Munich's many tourists. This hive of activity adds to the atmosphere of Altstadt but also increases competition for properties in the neighborhood.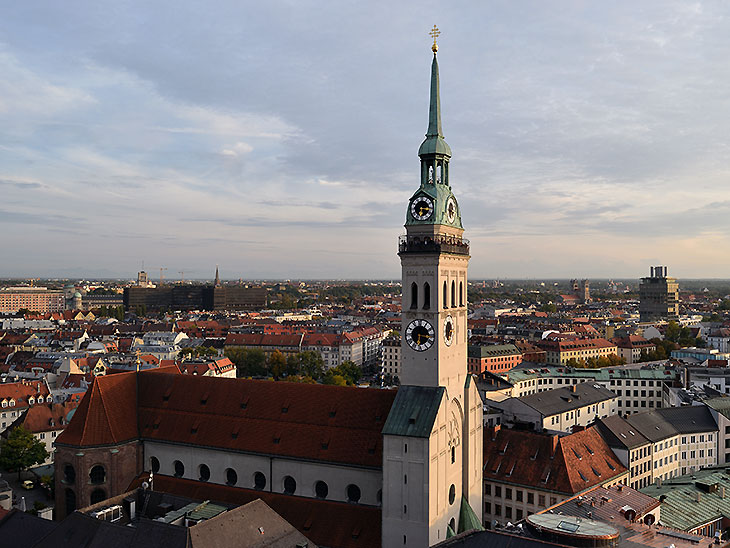 Maxvorstadt
Known as Munich's university district, Maxvorstadt makes up the north side of the city center and is seen as the bohemian cultural side of Munich. With its fair share of museums, galleries, bookshops, and boutique shops, Maxvorstadt is a fantastic place for students and those artistically inclined to settle in Munich. The wide open spaces and closeness to both Schwabing and the city center mean you can get the best of both worlds living in Maxvorstadt. Bolstered by the bustling university and student population, Maxvorstadt has a thriving cafe and restaurant scene, all of which mix perfectly with the neighborhood's artistic feel.
Neuhausen
Seen as one of the more upmarket and exclusive neighborhoods in all of Munich, Neuhausen has long been a popular district in which to settle for those who can afford to do so. The mixture of stunning 19th-century homes, leafy green streets, and more modern apartments means there are plenty of choices when it comes to properties. The suburban feel created by the greenery of Neuhausen allows you to escape the concrete and often congested landscape of the inner city. This combination of open space, greenery, and verified properties make Neuhausen an ideal neighborhood for families settling in Munich.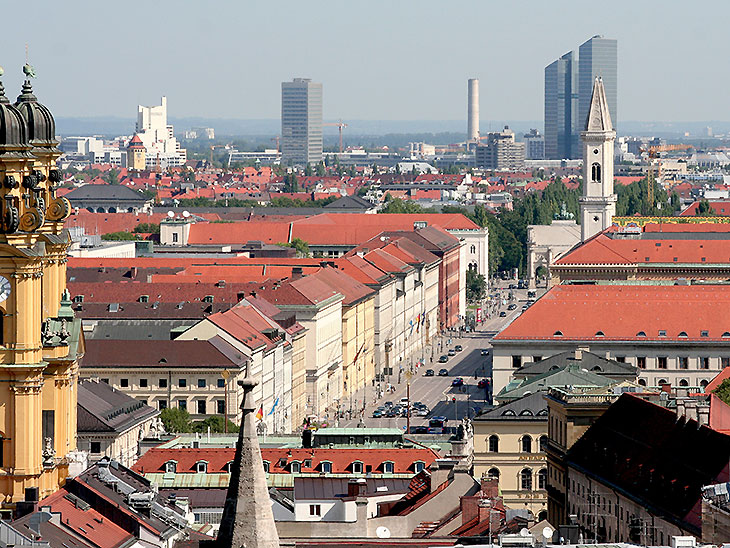 Westend
The Westend neighborhood stretches over the western edges of central Munich and is one of the most densely populated city districts. Westend was once Munich's industrial heart and was seen as a far less desirable place to live. However, over recent decades, Westend has undergone a series of regeneration and is now one of Munich's premier residential neighborhoods. Westend, or Schwanthalerhöhe as it is often known, is home to a wide range of homes, boutique shops, galleries, and theaters. This real mix of homelife and entertainment is seen during Munich's famous Oktoberfest, which takes place at Theresienwiese, close to the Westend neighborhood.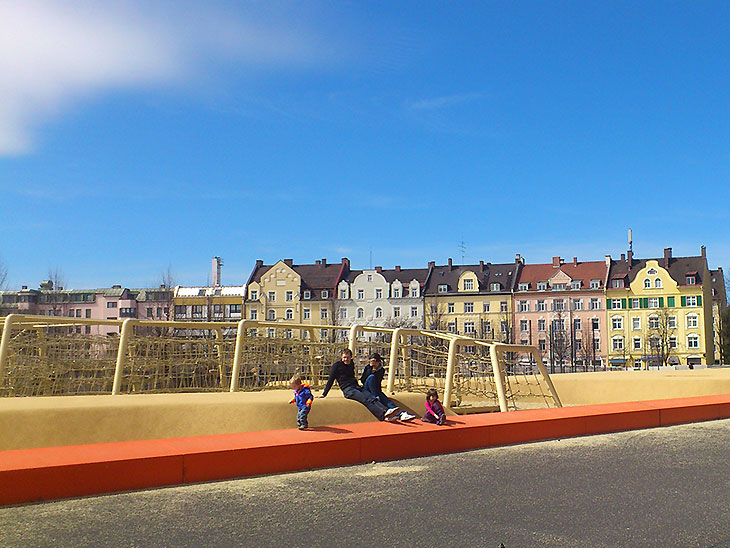 What to know about finding a place to stay in Munich
Munich is famously one of the most expensive cities in all of Germany, and this is also reflected in the often high rent prices.  Although not as big or popular as London or Berlin, the city has an undeniable charm and people tend to love this city. Therefore, rent prices can fluctuate with ever-changing demand and the larger economic landscape of the country, yet some neighborhoods are undoubtedly cheaper to live in than others. Generally speaking, the average rent price in Munich for a self-contained studio apartment is between 1100 and 2000 Euros, depending on the location.
You can find fully equipped apartments to rent in Munich on websites like Homelike and Airbnb.  These apartments can usually be rented for short term and long term use.  You also have the option of using Booking.com to find hotels, apartments and aparthotels.
Other things to consider when moving to Munich
Moving to a whole new city can be a challenging process for anyone, especially if you are also moving countries. There are a few handy tips that can make the transition a far more comfortable one. Some of these tips are practical, while others can help you adapt to a whole new culture and way of life.
Although many locals within Munich speak English well, learning the German language can go a long way to making your transition to the capital smoother. Socializing, working in a German workplace, and conducting life-admin are all made far easier with a grasp of the local language.
It's also a good idea to set up a German bank account as soon as you move to Munich. Without this, you will be unable to rent an apartment or sign up with an internet provider or utility provider, or even set up a German mobile contract. Another tip is to be aware of Munich's varying weather; summers can be surprisingly hot, while winters can bring bitter winds and snow.
Please share best tips about moving to Munich, Germany in the comments below, on Twitter, Facebook  or Instagram.