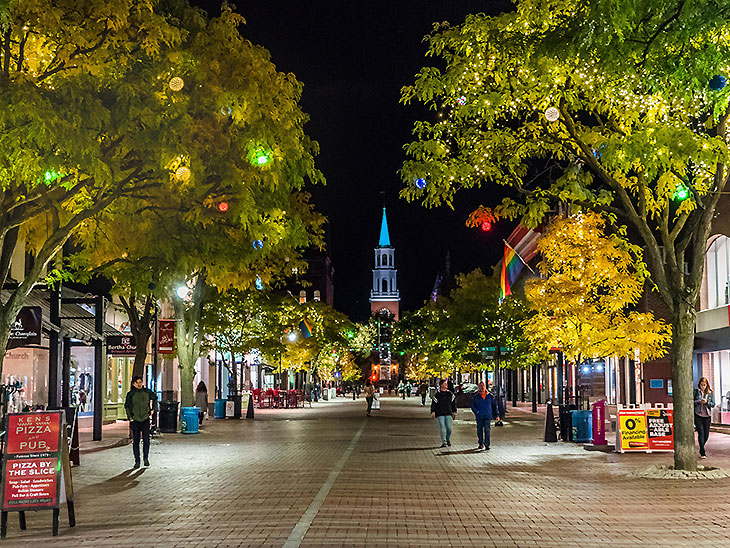 5 Fun Things to Do in Burlington, VT
Did you know? The population of roughly 40,000 residents of Burlington, Vermont makes it the biggest city in the state.
With its big population, though, it has a big city feel with all the comforts of home in a small town setting.
If you're visiting Burlington for the first time, you're in for a treat. Whether you want to explore the city, take in local events, or take in the scenery, there's something for everyone.
Pair this with quirky food and a welcoming community, and you'll feel like you're at home. In this article, we'll cover the best things to do in Burlington, VT.
1. Take a Scenic Bike Ride
The City of Burlington has a great bike path that runs along the waterfront. It is a beautiful ride, and it is a great way to see the city.
The path weaves in and out of the downtown area and offers stunning views of Lake Champlain. Along the way, there are plenty of places to stop and rest or grab a bite to eat.
2. Visit the Fleming Museum of Art
The Fleming Museum of Art is the perfect place to explore if you're interested in the arts. It's located on the University of Vermont campus, and it has a wide variety of artwork on display.
The museum is free to the public, and it's open from Tuesday through Sunday. There are plenty of programs and events held at the museum, so there's always something to do.
3. Explore One of the Many Hiking Trails
There are many hiking trails in Burlington and the surrounding area. Some of these trails are easy to hike and are great for beginners.
Others are more difficult and are perfect for experienced hikers. No matter what your skill level, there is a hiking trail in Burlington that is perfect for you.
4. Try The Great Escape Room
If you're looking for a fun and challenging activity, try the Great Escape Room. This unique puzzle room offers a variety of different challenges that will test your mental and teamwork skills.
You and your team will have one hour to solve a series of puzzles and riddles in order to escape the room. This amazing experience is a great activity for family and friends.
5. Visit the Echo Leahy Center
The center is home to a variety of interactive exhibits, perfect for a day of exploring. With something for everyone, the center is a great place to learn about the history of Vermont and its people. And the staff is always happy to answer any questions you may have.
There is an arcade, laser tag, and plenty of other games to keep everyone entertained. You can also take a break from the exhibits and enjoy a meal at one of the center's restaurants.
Things to Do in Burlington
If you're looking for fun things to do in Burlington VT, you won't be disappointed. From exploring the vibrant downtown to taking in the breathtaking views of Lake Champlain, there's something for everyone.
No matter what you decide to do, Burlington is sure to give you a memorable experience. So what are you waiting for? Start planning your trip today!
Check out the rest of our blog to find all the fun things to do in each of the state's major destinations.
Please share best tips for Burlington, VT in the comments below, on Twitter, Facebook  or Instagram.