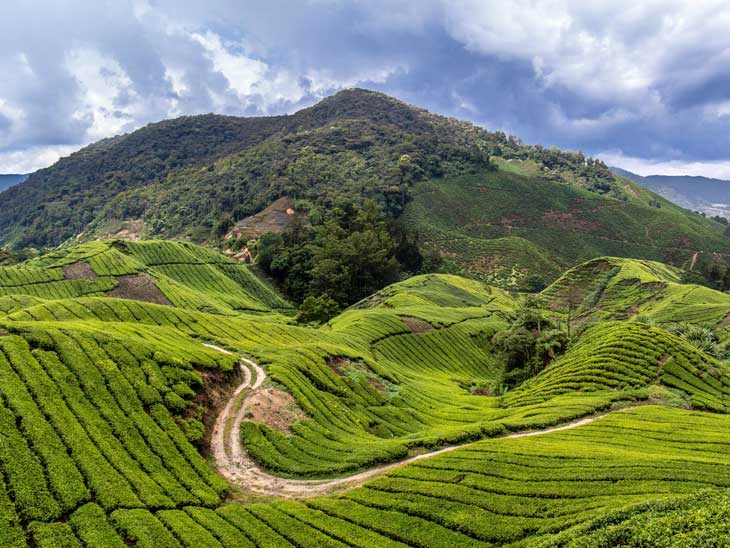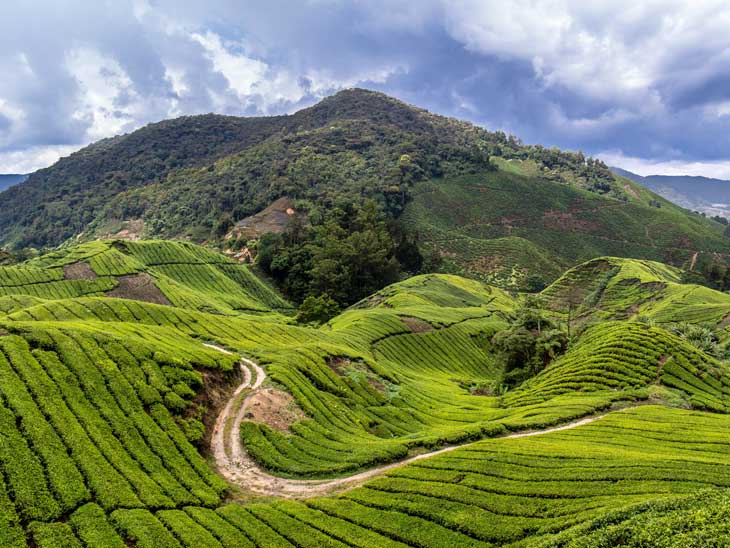 Cameron Highlands Travel Guide
Where is Cameron Highlands? The popular hill resort is located along the borders of Pahang and Perak in Malaysia. It boasts of a salubrious climate and a thriving tea industry. It is indeed a fascinating destination that is popular among the locals as well as the tourists. If planning a trip here., just look for cheap hotels in Cameron Highlands for a pleasurable and relaxing stay.
It is indeed a jot to explore Cameron Highlands that reminds you of the old English colonial times.  Walk through those lovely villages and across the sprawling tea plantations and honey bee and strawberry farms. There is so much to do and see here.  A popular activity here is to enjoy the English tradition of having tea with scones. Book Cameron Highlands Resort online and get ready to explore Cameron Highlands which is made of a series of charming little towns like Kuala Terla, Brinchang, Tringkap, and Kampung Raja.
Here is a brief guide on Cameron Highlands.
When to go
Cameron Highlands is about two hundred km north of Kuala Lumpur and located at the highest altitude in Malaysia. The perfect time to visit Cameron Highlands is between February and April when the weather is dry and comfortable. One can avoid December and February when it gets really cold. Several buses run to Cameron Highlands from Kuala Lumpur. It is a good idea to bring some warmer clothing as it can get cold at night.




What to do
Cameron Highlands is immensely popular with the locals and tourists because of its lush greenery and cool temperatures. It is indeed a perfect combination of relaxation and adventure. One can relax and enjoy a nice cup of tea after an adventurous hike in the jungles. Here are some of the major attractions and activities of the Cameron Highlands.
Trek up to the Mount Brinchang, the tallest peak of Cameron Highland's and enjoy panoramic views from the top.
Visit the Sam Poh Temple that was built in 1972 and is located in the hills overlooking Brinchang. It is the fourth largest Templin Malaysia, and from here you can get a fantastic view of the town.
Visit English-style tea rooms that will remind you of British Malaya and enjoy a cup of tea in style and very much like the British in the colonial times. Jim Thompson Tea Room is popular to enjoy classic English tea.
Explore Tanah Rata, the most developed town of the Cameron Highlands. The quaint town is the center of the nightlife here, and you will come across some amazing restaurants here.
It is a must to climb one of the most beautiful mountains of Cameron Highlands. You can start your hike from the north side of Brinchang town or can even drive to the top.
Where to eat and shop
When it comes to food, Cameron Highlands offers flavorful cuisine. There are many great restaurants and eateries here where you can enjoy fresh seafood. Some of the top sports for breakfast include Uncle Chow Kopitiam and The Dining Room. Delicious & Happiness Kitchen serves authentic Chinese food while Barracks Café is known for its wide range of western menu that is perfect for lunch. Enjoy a great Indian dinner at Singh Chapati Urban Restaurant and for Japanese, head towards Gonbei. The Ole Smokehouse Restaurant serves delicious English dinner. As for shopping, Cameron Highlands boasts of many popular markets like The Brinchang Night Market, Yung Seng Souvenir Shop, and many more markets sell a range of products that are entirely new and unique. You can shop for green vegetables and perennial flowers at numerous farms across Cameron Highlands.
Please share you best tips for Cameron Highlands in the comments below, on Twitter, Facebook , Instagram or Google+. I am very much looking forward to hear from you!