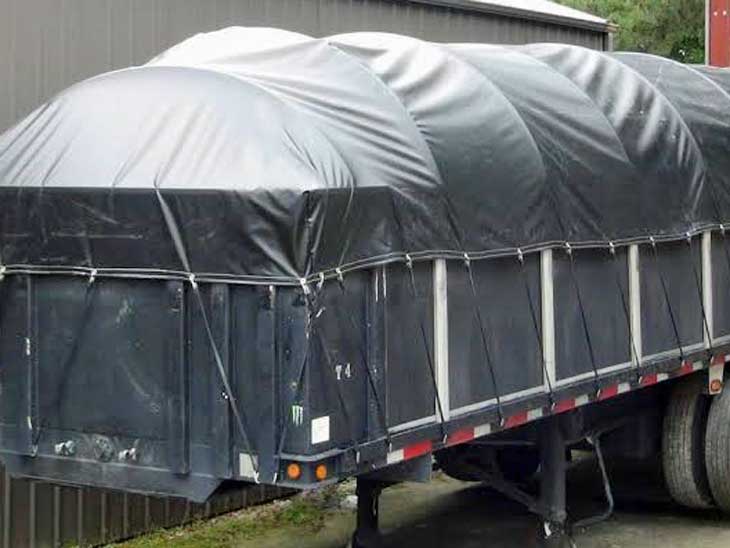 Choosing the Right Trucking Tarp for Your Truck
Finding the right tarp for your needs proves to be a daunting task. With so many available options, choosing what's best can be a challenge. When looking for a trucking tarp for your trucks, prices can range from a few hundred dollars for the ordinary ones and can go up to as high as a thousand dollars for the electric ones. Add up the installation costs, and you will know that trucking tarps can be costly. So how do you go about finding the most suitable tarp for your truck?
Sliding or Flip-up Tarps?
What do you plan to transport using your truck? The tarp you consider will depend on what you will be using. You need flip-up tarps if you will be hauling large items like gravel, grains, or large mounds. These tarp systems can easily fit various sizes of piles, thus minimizing the possibilities of damages. Conversely, sliding tarp systems are suitable for hauling loads that are level.
Automatic or Manual?
Another thing to consider when looking for trucking tarps is the mechanism. Do you want to install the automated system? Or is the manual system just right for your needs? Automatic systems are easier to manage and work perfectly well for those that continuously haul low loads. The manual methods are appropriate for the flip-up tarp systems, as this will give you total control of how the tarp closes.




Consider Customized Tarps
When you have a custom-made trucking tarp, you are guaranteed to get the right fit. Commonly, tarps are sold or cut pre-measured according to your specifications. Looking for the exact size of your needed tarp can be tricky, so chances are, you prefer to go to a larger size and secure all the excess before you drive away. When you have customized tarps, the material is cut and measured and is called the cut size. Hems are then sewn together on each side before grommets are added.
Know the Different Types of Materials
Tarps are generally crafted from different materials. However, there are some materials that are not ideal for bed covers. You might want to consider staying away from lightweight tarps as these types cannot withstand weather, wind, or stains.
Generally, the types of materials generally used in making tarps include canvas (treated or untreated), clear PVS, iron horse polyester, mesh, poly, or vinyl. For trucking tarps, your best options are the iron horse polyester tarps and the vinyl tarps.
The iron horse polyester tarps are very thick and are twice as strong as the cotton canvas. One good thing about these materials is that they are waterproof, thus keeping you away from stains. They also do not contain chemical or plastic odors that are typically notable in standard tarps.
Vinyl tarps, on the other hand, have three types: vinyl temper, vinyl laminate, and vinyl coated. Vinyl tempers are very common and are usually used for tents. These can withstand tearing and ripping and are also waterproof. Vinyl laminate is a less rigid one and cannot survive different weather conditions and strong winds. The best vinyl options for truck tarps are the vinyl coated tarps. These are UV-treated and designed to help lessen damages from the sun.
Trucking tarps are necessities for dump truck companies. To guarantee that nothing falls out while the truck is mobile, it is always best to find the right tarp system.
More on How To Prepare Your Pickup Truck To Tow Your RV For Your Travels here.
Know more about trucks and truck tarpaulins? Please share in the comments below, on Twitter, Facebook  or Instagram.