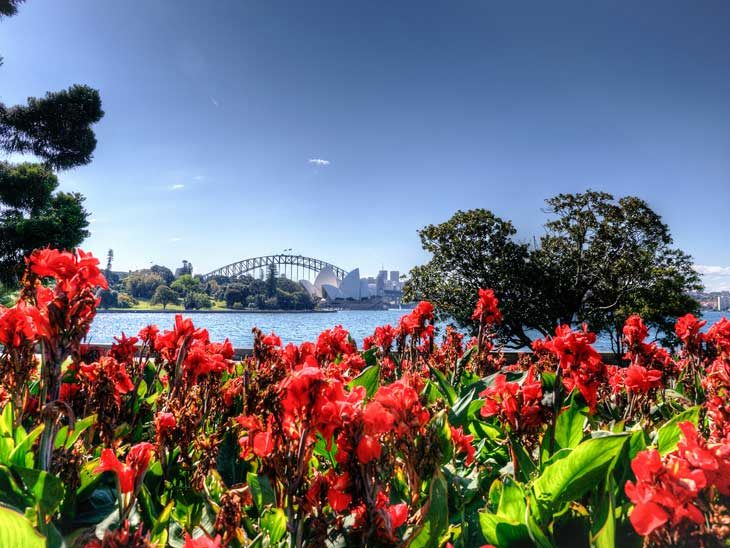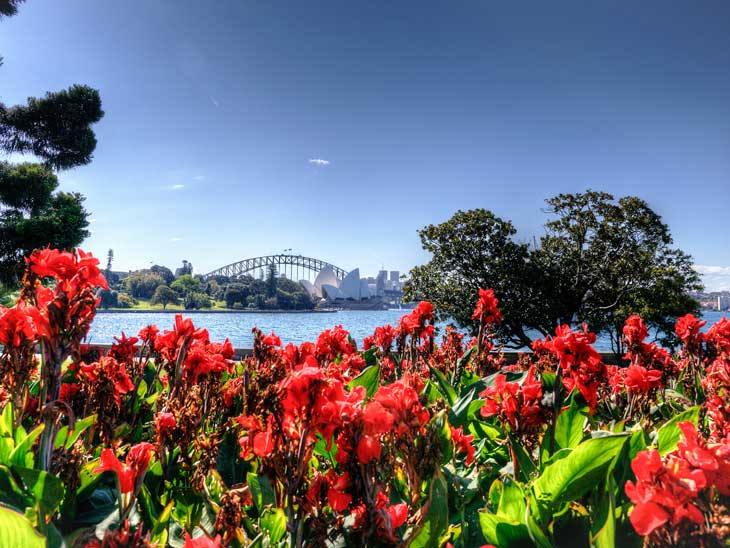 Discover the Amazing Green Oases in Sydney
As big as the love for Sydney is, Aussies are all too well-known for their love of nature. That is exactly why they are in dire need of some serenity and green surroundings away from the concrete jungle. Luckily, Sydney is all in one – a metropolitan city with a glitzy side combined with breathtaking nature. So, when you don't have the time for a weekend getaway, but are craving at least a couple of hours of nature-indulging time, Sydney is here to cater to that need as well, so let's explore the numerous oases this wonderful city has to offer.
Royal Botanic Garden
This magnificent oasis that stretches over 30 hectares is located in the very heart of the city. Wrapped around Farm Cove at the edge of Sydney Harbour, the Gardens occupy one of Sydney's most spectacular positions. From the provocative rare and threatened plants of the world to the romantic rose garden, the themed garden areas show the diverse beauty of nature. It is a sight for sore eyes, a perfect place for a romantic picnic or friendly gathering, and there is tons more to do if you're not one to sit in one place. You can take the Aboriginal Heritage Tour and learn the richly diverse history and culture of the Aboriginal people of the Sydney region or you can engage in at least ten different activities the garden has to offer.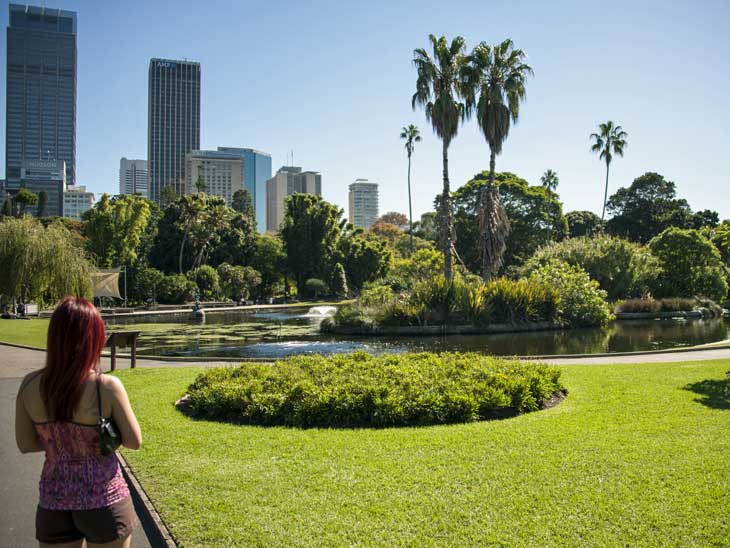 Chinese Garden of Friendship
If you have ever imagined being in Eden, this garden is the closest thing to Eden on this earth. This is a place you go to when you crave a quick escape, when you want to breathe deeply and feel the sun on your face. Much more than just a city garden, the walled Chinese Garden respectfully recreates the philosophy and harmony of a traditional Chinese garden with waterfalls, lakes, exotic plants, pavilions and hidden pathways. The koi carp swimming in the lakes, willows weeping in the breeze and a Teahouse serving Chinese tea and dim sum, this place is so magical and secluded that, once you discover it you might not want to tell any of your friends about it, or leave for that matter. You have the option of discovering the garden's secrets and unique highlights by going on guided tours, and there is even an option of having your wedding here if you ever decide to tie the knot.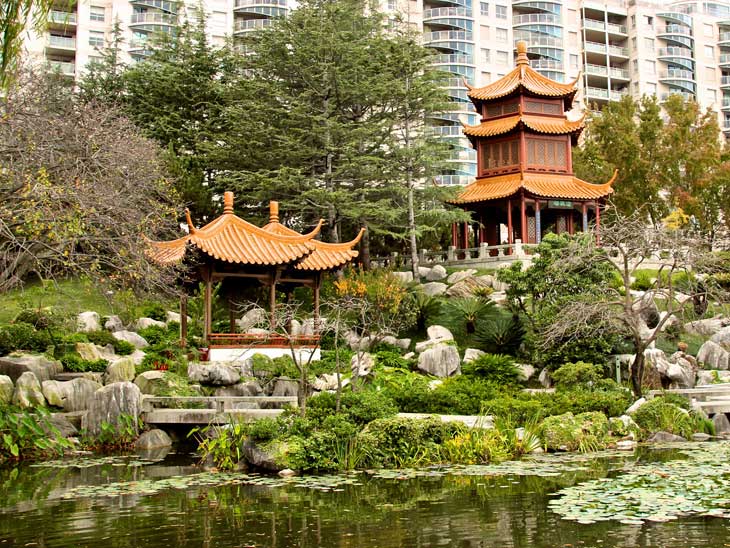 Beautiful Dining Spots Enveloped in Greenery
When you're ready to rejoin the real world but still feel like you're in an oasis, The Butler Potts Point is the best of both worlds. SMH described the place as one that breathes life into historic hotspot, given that it was must-be-seen-at spot in the '70s and '80s. Now reinvented, the place epitomises an eclectic botanical oasis complete with botanical wall coverings and a breathtaking view from the terrace. Aside from being a modern oasis the place also boasts a modern menu, a fusion of different influences on a plate. It is the perfect quick getaway.




Another amazing restaurant, Bread & Circus, is best described as a rustic oasis. The raw wooden tables call for large gatherings when you want to be surrounded by friends you love, but it's also a great place when you require some solace in a busy week. You can sit alone, order a healthy breakfast, and enjoy a great cup of coffee. It has an incredible homely feel, which can probably be attributed to the interior. The best part, it's doors are open to people with all dietary needs and wishes, whether they are vegan or vegetarian, and pets are very welcome. It is also worth mentioning that all the food is organic, so it definitely deserves a place on the oasis list.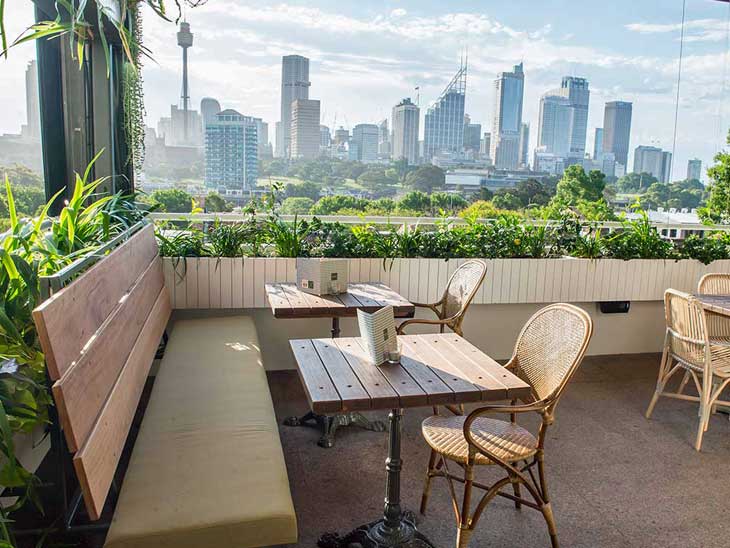 Make Your Own Oasis
When you want to make your own oasis, and gather friends and family for a healthy meal, you need to find a market oasis that will help you bring pure and organic food into your home. Every Saturday, from 8:00am to 1:00pm, the Organic Market in Chatswood opens. This is the place where you can find certified organic produce, Sonoma bread, La Tartine Bread, nuts and dried fruit, and groceries. You can also have bacon and eggs, as well as coffee. In search for fresh, seasonal and homemade produce, head out to Eveleigh Farmers Market. In case you are looking for an all-in-one market, your best choice is the Orange Grove. It has a great selection of fresh produce, gifts and fashion, along with plants for those with a green thumb.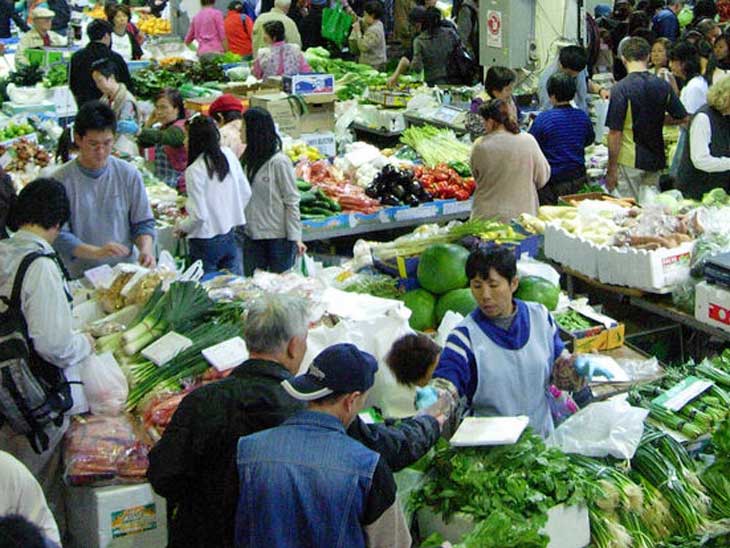 What is your best oasis in Sydney? Please let me know in the comment section below or via email, on Twitter, Facebook , Instagram or Google+.
If you are interested in Sydney, you might want to check out my articles on Australia.