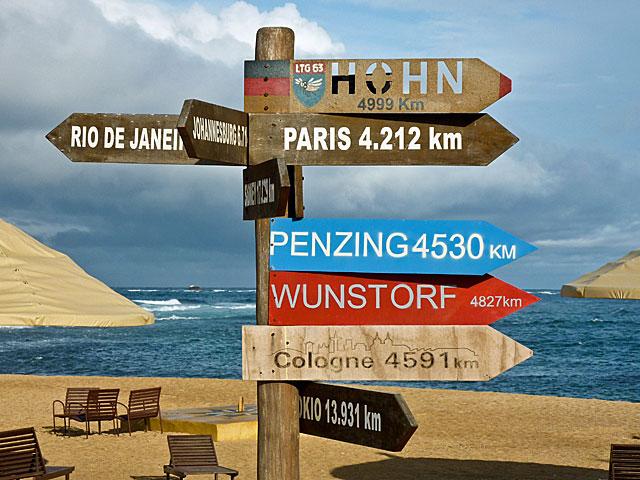 Why You Should Doublecheck Your Airline Ticket Confirmation.
Time Magazine reports in an article about a dentist who booked a ticket with British Airways to Granada in Spain and ended up in Grenada in the Caribbean. I genuinely feel sorry for the guy but I cannot help smiling a little when reading the article because mishaps like this happens for real, which is unfortunate.
I have colleagues who have sent customers to Dakar in Senegal when they have wanted to go to Dacca in Bangladesh, to Mahé on the Seychelles when they have wanted to go to Male on the Maldives and I almost sent a school class to San José, California when they wanted to experience San José, Costa Rica. I was lucky enough to spot the error before they left but it cost my employer a lot to arrange new tickets for them.
Another friend who is working for an airline told me about a couple who had booked tickets online to Sydney in Canada when they wanted to visit Sydney, Australia and about another passenger who ended up in London, Ontario when she wanted to experience the London, United Kingdom. Then we have Paris, Texas too. Well, the list with cities with the same name in different parts of the world can be made longer.
I do believe that travel agents and airline reservation staff will be able to spot the easiest and most common pitfalls, but things go wrong sometimes. The article mentioned above is a perfect example. No matter if the booking is made via a travel agent, airline reservation desk or by yourself online, you should always check the confirmation carefully. Here are a few tips on what to check on the airline ticket confirmation:
Check the state our country of the destination.
Check the spelling of the destination and question it if it differs (i.e Granada vs Grenada).
Flight time. If you have flown the distance before and the flight time differs a lot on your confirmation, you should definitely question it. Is it reasonable that the flight time between Chicago and London only is 1 hr 15 minutes? No, not even with the Concorde which is not flying any longer.
Check transfer cities, which goes hand in hand with point 3 above.
Check what kind of aircraft is operated on the route. A Bombardier CRJ will not be able to fly from Chicago to London, United Kingdom but very well to London, Ontario. I know this point is a bit nerdy.
Check the 3-letter airport code. In most cases you can understand which country it is in or simply google the airport code.
Once again, always doublecheck your confirmation and research/question it if you are not sure where you will end up. If you have any hilarious stories like this, please share them in the comments, Tweet me or leave it on Facebook.
You might also want to read my article about why correct spelling of the name is so important. I wish everyone happy and safe travels!