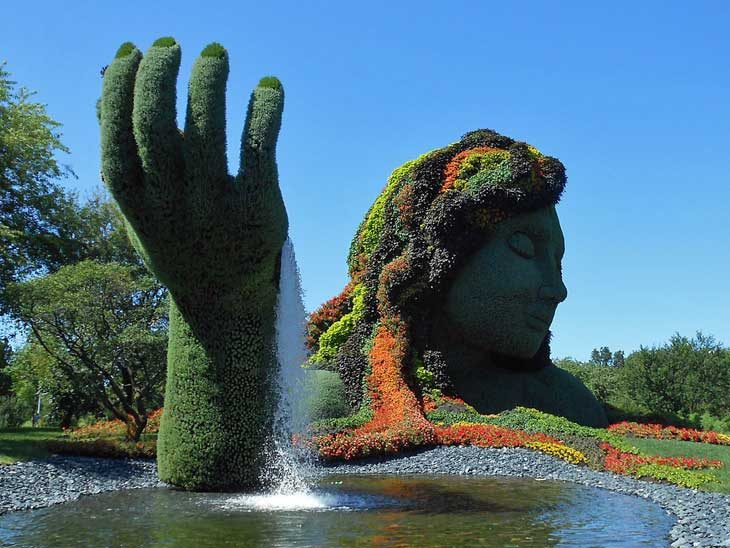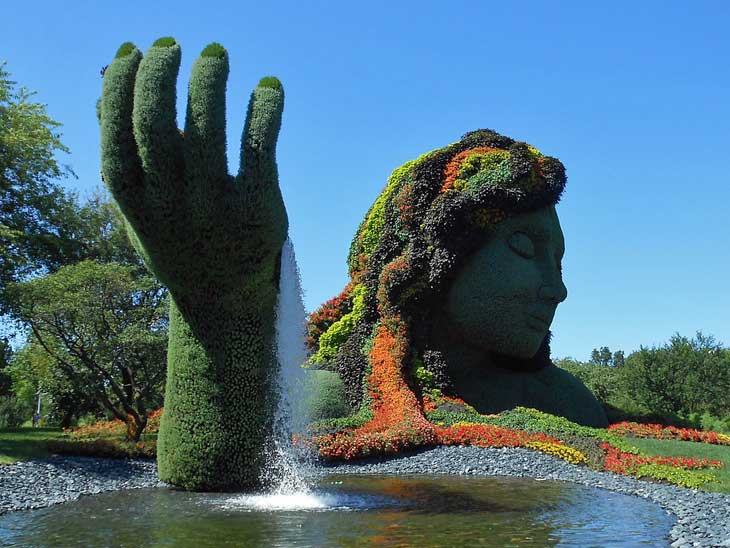 Exploring Montreal's Botanical Garden
Montreal has been a tourist destination for people all over, due in part to its variety of attractions as well as its affordability as a travel destination. One of these attractions that draws people from around the world is the Montreal Botanical Garden. The Botanical Garden, itself, is recognized as one of the greatest botanical creations in the world, and is considered the jewel of the city. Throughout the year, it provides activities, exhibitions and an expansive program of events. With over 22,000 plant species, it is the ideal location in which to enjoy natural beauty, picturesque scenery and fresh air.
The Establishment is situated near the Olympic Park and Biodome, just minutes from downtown Montreal. This living museum of plants showcases botanicals from throughout the world, and even includes an Insectarium containing over 150,000 insects.
The central theme of the grounds is "A Space for Life," and the establishment's goal is to increase awareness about protecting the environment, as well as to highlight the importance of biodiversity. When one meanders along the area's 1.2 miles of pathways, he or she cannot help but marvel at the exhibits, plants, sculptures, trees, beehives, birds and animals, all while contemplating the fragility of life on earth. Initially designed to appear as "a corsage for Montreal's lapel," these incomparable gardens have now blossomed into a horticultural wonder.
History
In 1935, Brother Marie-Victorin asked the city's mayor for permission to help create a botanical oasis for its residents. Marie-Victorin was a botanist and Brother of the Christian Schools, and his vision was beautiful gardens that were both inspiring and educational. This vision has now been fulfilled, and Marie-Victorin's creation is currently regarded as one of the world's greatest botanical wonders.




Exploring the Grounds
The establishment boasts 30 thematic gardens and 10 greenhouses, all of which provide a fascinating window into various cultures from virtually every part of the world. The gardens span 185 acres and include an extensive arboretum called the Frederick Back Tree Pavilion, in which over 7000 shrubs and trees are found. Below are some of the Garden's most famous landmarks and botanical creations:
The Japanese Gardens
Created under the direction of the infamous Ken Nakajima, the 1.6 miles of the Japanese Gardens are home to an outstanding array of plants and flowers. A modern Japanese style structure is located in the center of this section, which contains an interesting and unusual tea exhibit. During summer, a tea ceremony is performed for any interested patrons, and visitors can enroll in classes to find out more about the intriguing history of Japanese teas. Occasional demonstrations of other traditional Japanese arts are also offered, such as Ikebana and laido. A large koi pond is found in this area as well, and visitors are permitted to feed the koi at specific times. On August 5th each year, an annual Hiroshima memorial ceremony is hosted, during which the Japanese Peace Bell made in Hiroshima is rung at hourly intervals.
The Chinese Gardens
The Chinese Gardens feature the traditional lines of the Ming Dynasty-era. Covering 1.5 miles, this section boasts an artificial mountain, numerous winding paths, and a conventional Chinese style structure in which a collection of penjing and bonsai are found. The area is populated with classic Chinese plants and was the work of more than 50 artisans who were directed by Le Weizhong, a famous architect from the Shanghai Institute of Landscape Design and Architecture. The creation of this section was a massive undertaking, requiring the importation of 125 containers of material from China, which included 500 tons of stone from Tai Lake in Shanghai's Province of Jiangsu.

The Alpine Gardens
The Alpine Gardens are home to the most diverse displays and pathways of all the establishment's gardens. Many paths wind over a primarily rocky outcrop, which is covered with delicate, tiny alpine plants. Creativity runs rampant in this section, and many of the sculptures and natural creations are one-of-a-kind works of art. The Alpine Gardens are a terrific place for a broad range of photo-opportunities. In addition, this area of the establishment is particularly beautiful during fall and winter.
The First Nations Gardens
The First Nations Gardens were designed to honor and showcase the cultures of Canada's indigenous peoples. Botanical species endemic to North American regions such as Quebec are found in the First Nations Garden. These include pine, birch and maple trees, as well as medicinal food plants that were used by natives for thousands of years. Other landmarks in this section include exhibits demonstrating traditional construction methods and artworks, as well as genuine totem poles and similar handcrafted creations.
Other Landmarks
Additional landmarks include the Poisonous Plants Exhibit, which is a fascinating collection of poisonous plants and berries. Informational plaques are located on the grounds that discuss the effects of these plants and how they were used in centuries past. An arboretum, flowery brook and the Economic Plants Display surround this section, making it easy for visitors to meander to other areas and exhibits.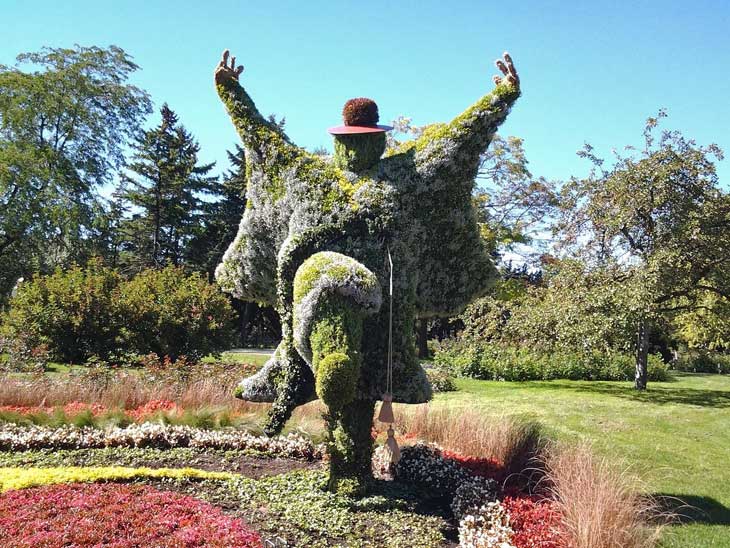 The Montreal Botanical Garden is also home to wildlife, including ducks, squirrels, turtles, herons and other beautiful birds. This impressive landmark is beautiful any time of the year and is appropriate for patrons of all ages. Visitors should definitely consider spending more than one day on the grounds to fully enjoy everything the Gardens have to offer.
If you enjoyed this read, you should check out my Canada Archive.
What is your best travel tip for Montreal? Please share in the comment section below or via email, on Twitter, Facebook , Instagram or Google+.