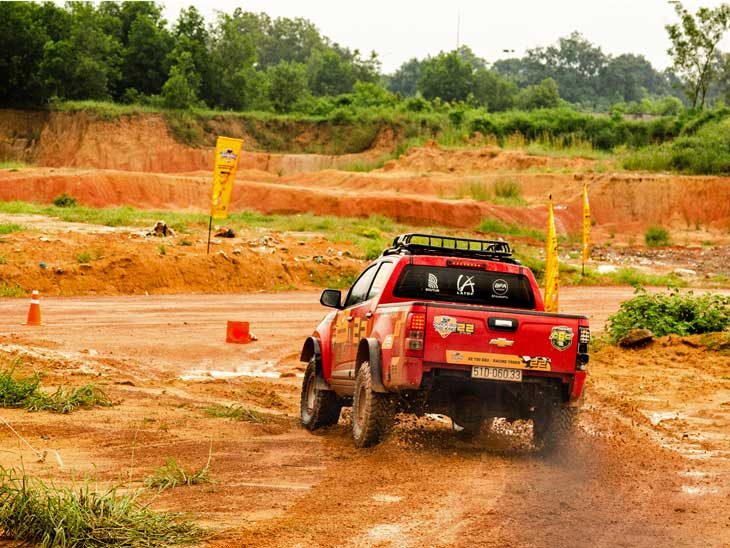 Five Basics to Get Your Truck Ready for Off-Roading
So you went offroading last week with some friends and you can't stop thinking about it. You're obsessed. Looking out at your own truck in the driveway you're thinking, maybe it's time to get my truck ready for offroading? But where do I even start?
Well, you've come to the right place, today we are going to go over five basics to get your truck ready for offroading.
Try All-Terrain Tires
From the kind of trail you plan on driving on to gas mileage and handling, there are a lot of factors to consider when deciding what tires to buy for offroading.
Many first time offroaders make the mistake of buying high-quality, expensive mud tires because the look is quintessential offroading with large voids and big lugs. However, if you're just starting out you should be looking into all-terrain tires instead of the more specific mud or snow tires.
All-terrain tires are usually your best bet because they combine fuel efficiency, with daily driveability and the ability to go on any terrain you may want. Byways.org has a great list of the best all-terrain tires on the market. Options range from just $75 per tire to almost $300 per tire for the top of the line Cooper Discoverer STT Pro All- Season Radial Tire.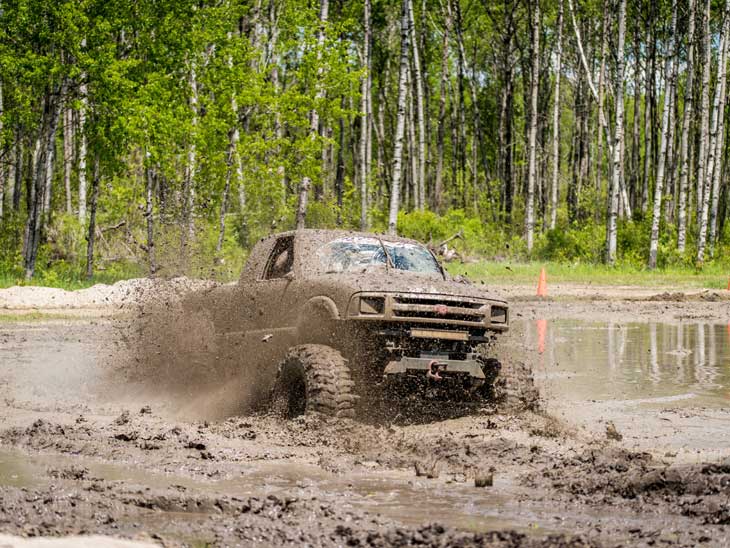 Add A Skid Plate
Adding a skid plate is vital to protecting your truck from rocks and debris while offroad. Without one, a single rock or stick can damage your fuel tank, oil pan, steering, radiator, or air conditioning evaporator and cost you thousands in a second.
Off-road.com has an extensive list of the best skid plates on the market. Just remember to do your research beforehand and make sure the skid plate you buy will fit your truck year, model and make.
Skid plates are one of the easiest and cheapest things you can do to protect your truck and make offroading less expensive, so don't cheap out here, it's well worth the cost.
Install a Hitch
Installing a hitch is a great way to bring out all the toys you will surely collect once you start offroading as a hobby. They are also the only way to winch yourself or buddies out sticky situations off-road.
There are a number of different types of hitches including pintle hitches, shackle hitches,  3-in-1 hitches, D-ring hitches and more. Choosing what's right for you and what will fit your truck is easier said than done in all the confusion. Mechanicalcaveman.com offers a great list of offerings for offroaders looking to get a new hitch.




If I can make a recommendation here, I think it's best to get a combination ball/pintle hitch when you're a newbie offroader. This is because not only will you be able to tow anything your heart desires, you can also use the hitch to pull yourself or friends out of a jam. These combination hitches are more expensive, but in my opinion, they are well worth the costs because you'll never have to switch out your hitch to winch or tow. Combination hitches can really do it all.
Add Mudflaps
Truck mudflaps are probably the easiest offroading accessory you can buy. If you're going out on your first adventure mudflaps are a must. Especially if you plan on driving your truck to work on Monday, too.
Mudflaps act as the first line of defense for your truck's wheel wells and paint job. When you realize the cost of a paint job can range from $3500-$6000+, some simple mudflaps to help protect your truck's body from scratches and dents becomes a no brainer.
So keep it clean, buy some mudflaps, even if you think they look silly.
Install High-Performance Off-Road Shock Absorbers
If you're going offroading your shock absorbers will need to be a lot stronger than standard offerings. The last thing you want is to bang the undercarriage of your truck the entire time while offroading, turning your trip into an expensive nightmare.
Damntools.com offers a great list of shock absorbers for first time offroaders. Shocks can get expensive, but you can save money if you're willing to get your hands dirty and install them yourself.
On average a quality offroad shock absorber will cost you anywhere from $75 to $120 per shock, and that doesn't include installation. Bilstein has taken the leading spot in shock absorbers lately, with quality offerings like the Bilstein 5100 Series Rear Shock Absorber that costs just $75 serving as the perfect option for beginners.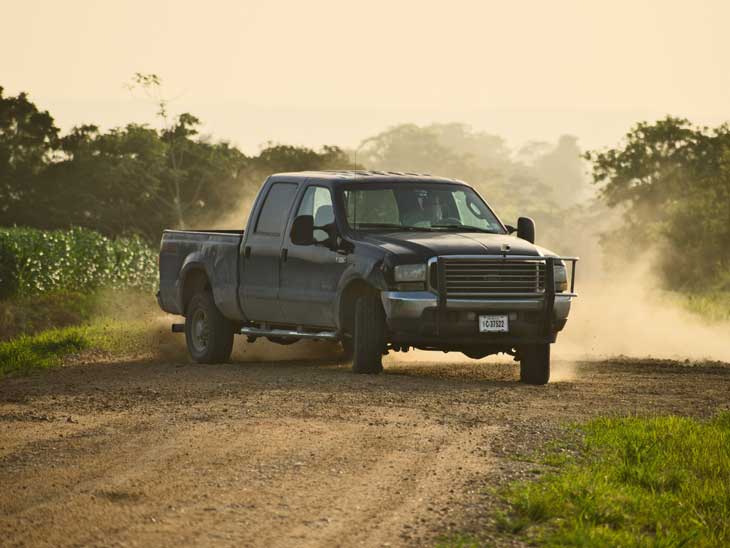 Be careful though, shocks are notoriously finicky meaning you'll need to pick the exact right specifications for your truck if you want things to fit right. The last thing you want is to go to the mechanic only for him to tell you the shocks you brought aren't fitting. Also, not every truck has shock absorbers, some trucks have shocks that are built-into the vehicle's suspension system called struts, these aren't replaceable and it can be a pretty penny to make a vehicle with struts offroad capable.
When all is said and done, offroading can be a very expensive hobby. However, if you've ever been out in a really capable truck, plowing through mud, dirt and rocks then you know just how addicting the sport can be. Hopefully, the costs don't overwhelm you and you can get out there and really enjoy your experience offroading, trust me it's well worth the costs.
Please share your best tips for getting your truck ready for off-roading in the comments below, on Twitter, Facebook  or Instagram.