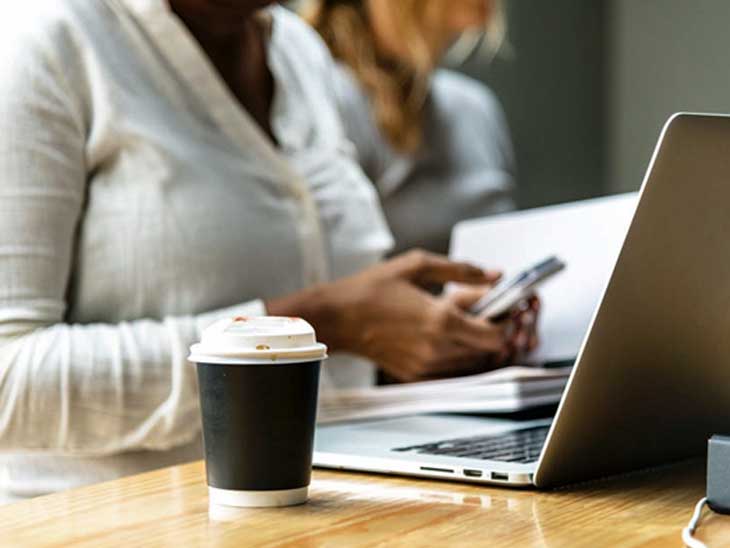 How to Transfer Large Files Online
Sharing a small document online is easy, but things can get complicated when you have a big file. Here's how to transfer large files online. On a trip you will collect lots of video and images.
One of the biggest issues we face online is sending large files. After all, that's one of the reasons why cloud storage has taken off.
Sending a small file through the internet is easy but there is a need for transferring these larger files. And many of us still cannot figure out the best way to do it.
We've put together this detailed guide on how to transfer large files. You'll see that it's a lot simpler than you would have imagined.
No longer will you have to stress about sharing larger files.
The Guide on How to Transfer Large Files
The first step is to zip your files. Whether you have 1 file or 100 files, zipping them compresses their size. If you have one file you can zip it directly. If you have 100 files, put them into a folder, and zip the folder. You can always unzip files and folders when needed.
And if you're a Mac user, there's a simple method on how to Unzip files on Mac.
Next, you can follow any one of these procedures on how to store your large files and transfer or share them with others through the internet.
1. Cloud Storage
As we mentioned, cloud storage is a popular method for sharing large files. Using a service such as Google Drive, Box, or Dropbox lets you upload and store large files to a cloud storage service.
These files can be shared with another user who will have the option (if you grant it) to download the files.
Most cloud storage options offer a lot of storage space for free. You can always upgrade to a higher amount for a cost. We suggest Google Drive as it comes with 15 gigabytes of storage space. For companies, a service such as Box or Dropbox works better.
2. Turn on Your VPN
You may wish to have your VPN turned on while you are sharing files or uploading files. Different Internet Service Providers (ISPs) may impose limits on how large files can be uploaded or transferred.
If you have a VPN turned on, you might be able to avoid these restrictions.
3. Share Via Email
Your email provider will not let you send large files. But there are a variety of web applications that let you transfer large files through email.
A service like WeTransfer allows you to upload files to its web interface. Then you can either email the file to your recipient for them to download or you can send them a custom URL where they can download the file.
Most of these services are free and allow file transfers that are around 2 gigabytes. If your file is larger than this, then you want to look at other options.
4. File Transfer Protocol
File Transfer Protocol (FTP) is one of the best ways to upload and share files – though it is quite an "old-fashioned" way.
This will only work if you have a domain name and web hosting. If you do, you can upload a file to your website and share the link with another Internet user. They can download the file from your website.
You can use an FTP application such as Cyberduck or FileZilla, where you can make a folder for your files. Upload your files to this folder by using the FTP application. Then, you can share the URL with your recipient and they will be able to download the files directly.
5. Use Jumpshare
As we have discussed throughout this guide, there are many services for uploading and sharing files. One of the best ones is Jumpshare.
Jumpshare has a free version that allows you to upload files up to 250 megabytes to its server. The user can then share a link to download the file.
It's a very quick process and much better than email services that usually limit files up to 25 megabytes. If you need to send multiple files, you can drag and drop them and share all of the links with your recipient with ease.
6. Send a Hard Drive or Flash Drive
If you want to transfer a large file outside of the Internet, you will have to place them on physical storage. The best way is to store the files on a hard drive or a flash drive.
You can then plug these into someone else's computer and transfer the files. If you are unable to hand the hard drive or flash drive to your recipient, the next option is to send it via courier.
If you decide to use this latter option, you should password-protect all of your files in case the package gets lost or stolen. You also want to make sure that it's sealed properly to avoid any damage. You should also use a reliable delivery service (preferably not the post office) and request a signature confirmation so that you know it reached your recipient.
7. Send Anywhere
Another great service for transferring large files is Send Anywhere. Like WeTransfer and Jumpshare, you can upload your files to their web interface. The files can then be accessed through a link that you can share with your recipients.
The free version of Send Anywhere lets you upload up to 10 gigabytes. The paid version lets you upload up to 50 gigabytes. You are able to upload files using a variety of devices, from your computer to your smartphone, your tablet, and even an Amazon Kindle.
Using a 6-digit code you will upload your files and the links will expire after a set duration. This way, once your recipient has downloaded the file, it will be deleted so no one else can access them.
While WeTransfer and Jumpshare can get the job done for most people, Send Anywhere is especially great for someone who needs to send larger files on a constant basis. This is especially great for entrepreneurs and companies.
Where's the File?
Now that you know how to transfer large files, you can find the best methods for sending your files. These methods will greatly expedite the process so that you can get your tasks completed more efficiently.
Be sure to read more great content on traveling and technology. Please share your best tips for transferring large files in the comments below, on Twitter, Facebook  or Instagram.