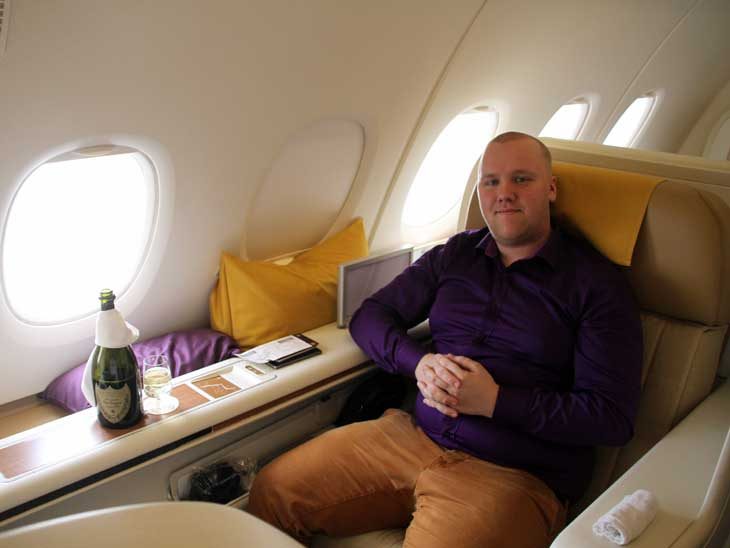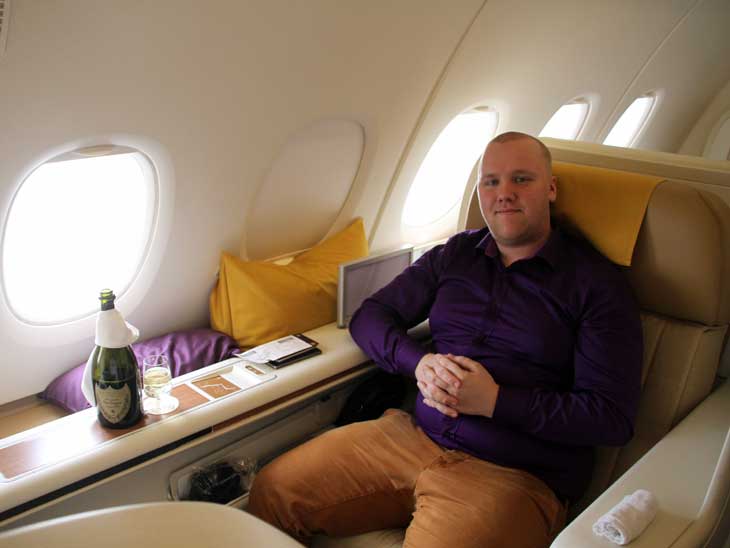 Interview with Very Frequent Flier: Simon Sjöberg
Some frequent fliers are more frequent than others. Simon Sjöberg is a very Frequent Flier. Simon works as a courier and has logged 90 flights so far this year and will likely do over 100 flights and in 2016. Some travellers consider Flying Couriers as the rock stars of travellers. I was curious on how this works out for him and what a traveling life as a courier is. Continue reading to get the details on jetting around the world.
Please Tell Me A Little About Yourself
– I am 25 years of age, living in Stockholm. I am in 2 different jobs, one as a welding specialist handling train carriages and a part time job as a courier.
How Did You Become a Flying Courier?
– A friend of mine was working as one and needed help one day. Since then, I am hooked on it.
How Do Relationships and Friendship Work Out?
– With 90 flights so far this year, it is pretty hard and requires some work and planning from my side. On the other hand, I have the opportunity to see friends that I would not see without this job. I try to catch up with old friends who has moved abroad if I am bound for their parts of the world.
Do You Have a Plan on How to Earn the Most Frequent Flier Miles?
– Initially, I did not have a plan. SAS is a major player in our part of the world and the natural choice for many trips. This made my status with SAS go up quickly. I am fond of tier matching programs as well, since I would not start over with a new airline (if it was not exceptional in any way).
Best Airline
– A tough one, but if you force me to pick a choice I say Lufthansa for long haul because their combination of service in the air and on the ground. Swiss is my favourite for intra-European flights.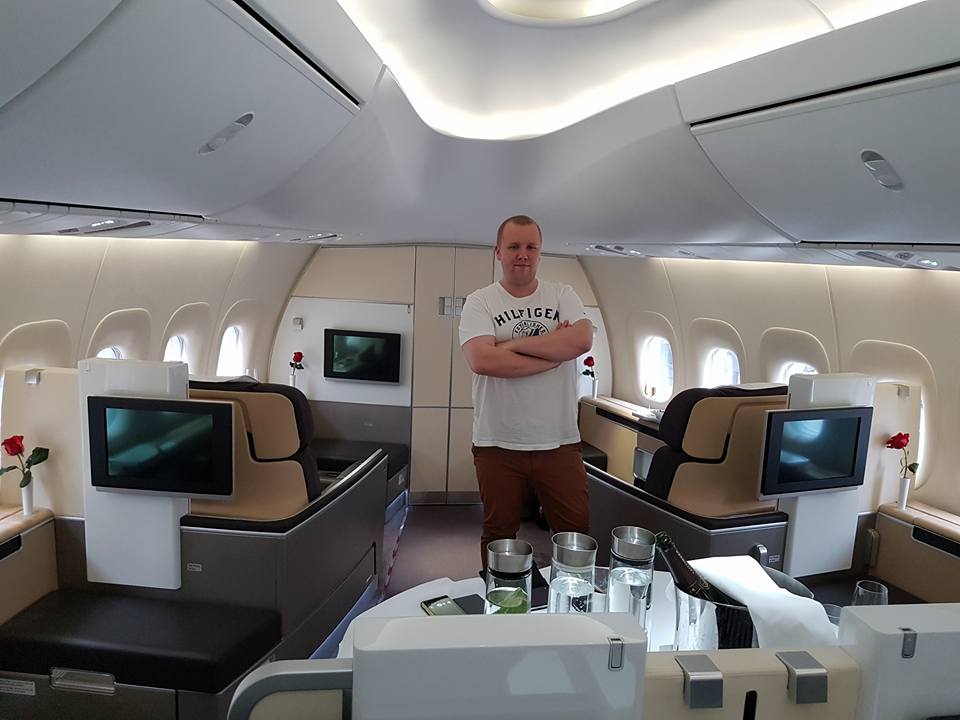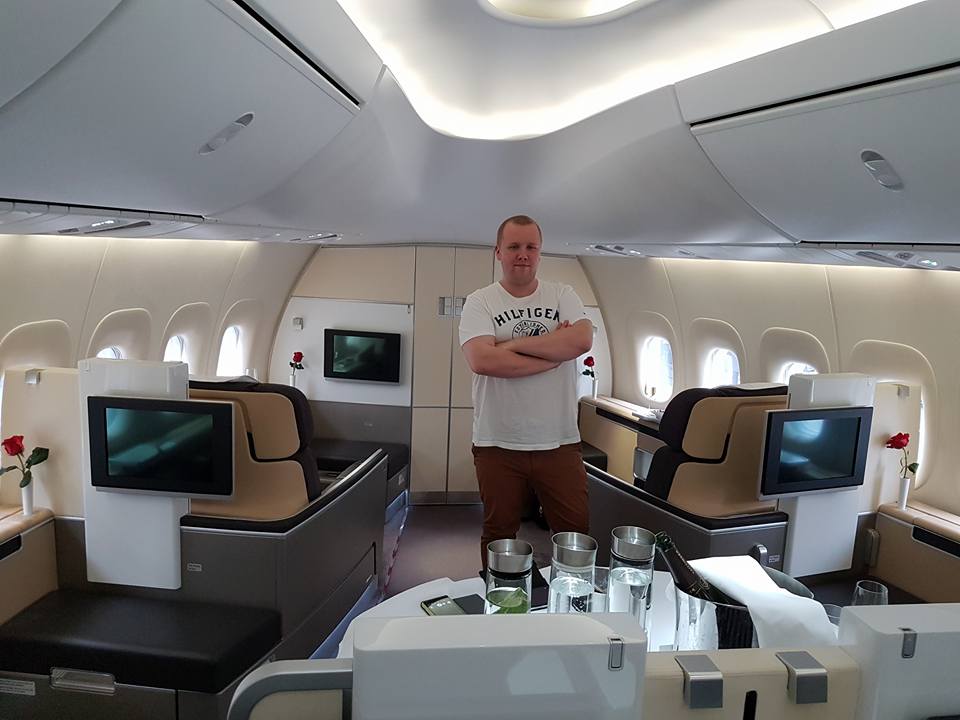 Best Lounge
– There are so many lounges and I am not frequenting them as much as I did in the beginning. Nowadays, I just want to get in and out of the airport as soon as possible, compared to before when I wanted to enjoy the amenities and refreshments in the lounge.
However, there are some lounges that are outstanding. One of them are the First Class Terminal in Frankfurt. An amazing experience and "a must" when travelling First Class with Lufthansa. I am very much looking forward to experience Virgins Club House in London which is on my bucket list.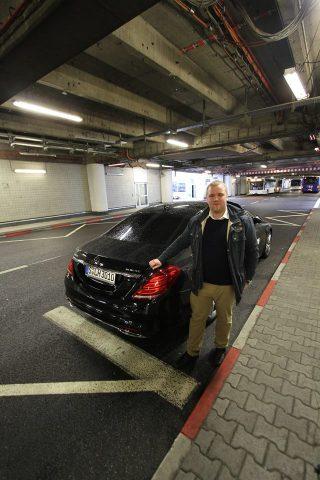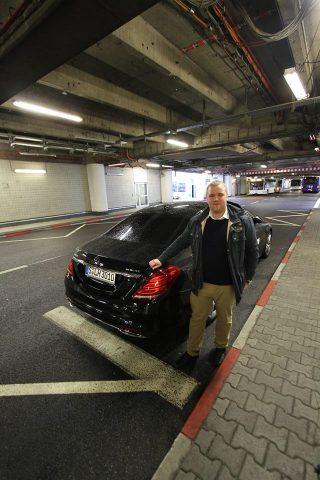 Best Hotel and Hotel Chain
– There are many good hotels and I have experience many, but not all. My personal favourite chains are Hilton and Sofitel, with their brands.
Sofitel Legend the Grand in Amsterdam I keep returning to. Their service levels are top notch and I always feel extra welcome when checking in.
Hilton Park in Tallinn is another hotel I enjoy a lot. Their service level is similar to a Conrad.




What Is the Best Thing About Traveling?
– I know it is a cliché but I do enjoy exploring new parts of the world and meeting people. I have met the most interesting people during my trips and made friends with many of them.
What Is the Worst Thing About Travelling?
– Delays and the physical strains of flying, especially long haul. Being able to upgrade to premium cabins with my points makes it a little easier, but still.. The uncertainty of a delay is challenging for the mind since there agenda usually has to be adjusted because of a delay.
Do You Travel For Vacation?
– I most certainly do! North Korea is next on my bucket list. My favourite city in Europe is Berlin, without a doubt. It is one of those cities I always keep coming back to you.
Another exciting and amazing city is Hong Kong where I have spent 3 weekends so far this year.
Do You Ever Have Time to Explore During a Business Trip?
– I always have the option to stay an extra night at a destination, so yes I do have the opportunity to explore.
Any Tips for an Aspiring Courier?
– There are no certain ways on how to become a courier. My advice is to make sure that your CV and info is available at the couriers you want to work for. Also make sure that you are available and can take the first assignment if offered a job, because the first job is always the hardest to get. In other words, be flexible and service minded.
How Do You Use Your Bonus Points?
– I do enjoy travelling in Business or First Class. Of course, the service and the added space is great but I have also made some of my best contacts during flights in premium cabins.
How Important Are the Bonus Points?
– Very important to me! The points give me an opportunity to experience suites and hotels I probably never would have had the opportunity to try out without the bonus scheme.
What Is the Craziest or Most Odd Things You Have Transported?
– 10 plastic plugs from Scandinavia to USA, 3,3 meters of PVC-tube to Ireland, 80 kg of lugs, 300 kg checked luggage divided between 3 couriers are some of the examples of odd assignments I have done. I have not transported pets or animals, flammable liquids, and such. As a courier you are always entitled to know what you are transporting.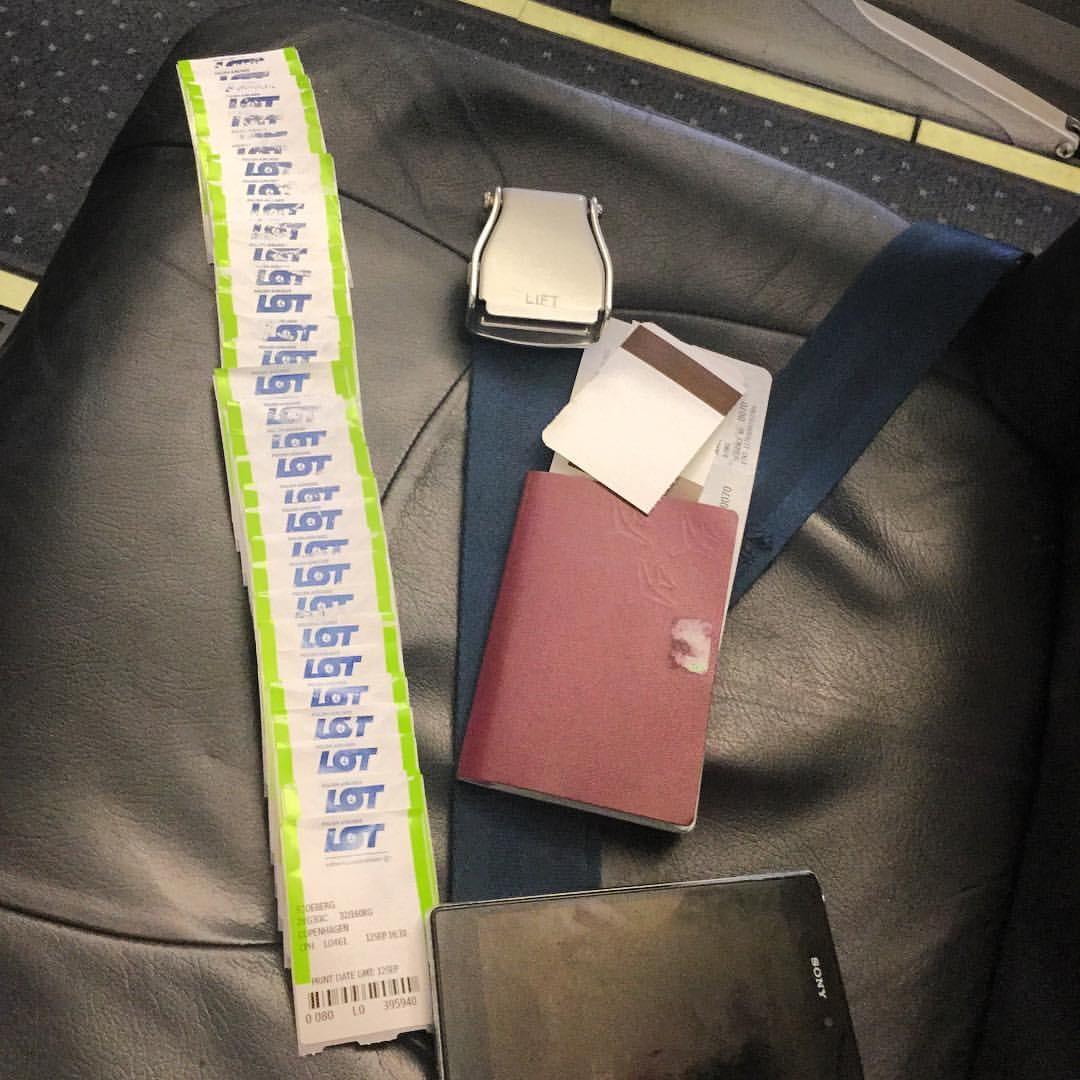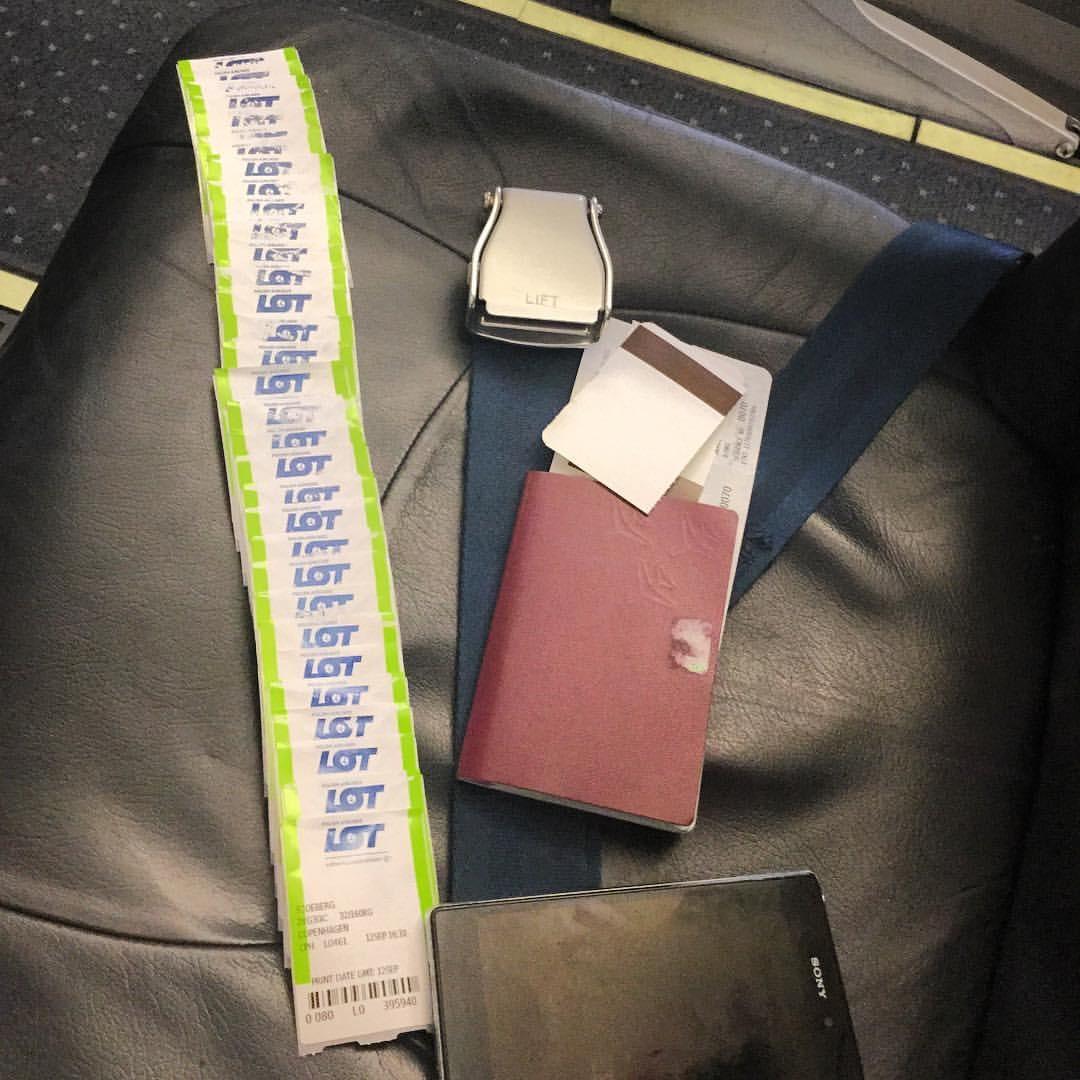 Is This a Sustainable Lifestyle?
– I think I will reach a point in my life where I have had enough and an educated guess is that it will happen in 10 years or so. Right now I am single, have a flexible day job and the courier job gives me great opportunities.
If you want to learn more about Simon and his trips, just visit his site: http://truetraveler.org/ or Simon´s Instagram.
If you want to read about another "rock star" within travel, you should check out my article about Expedition Leader Martin Enckell.
What are your thoughts on being a frequent flyer or a courier? Please tell us in the comment section below or via email, on Twitter, Facebook , Instagram or Google+.