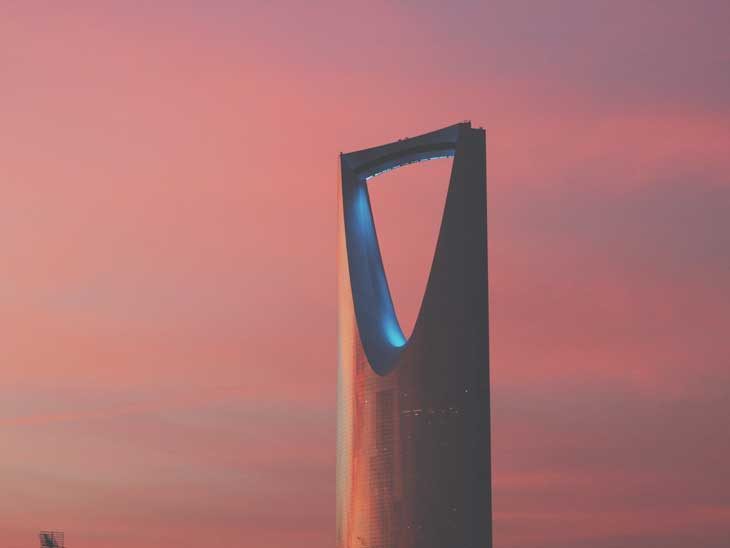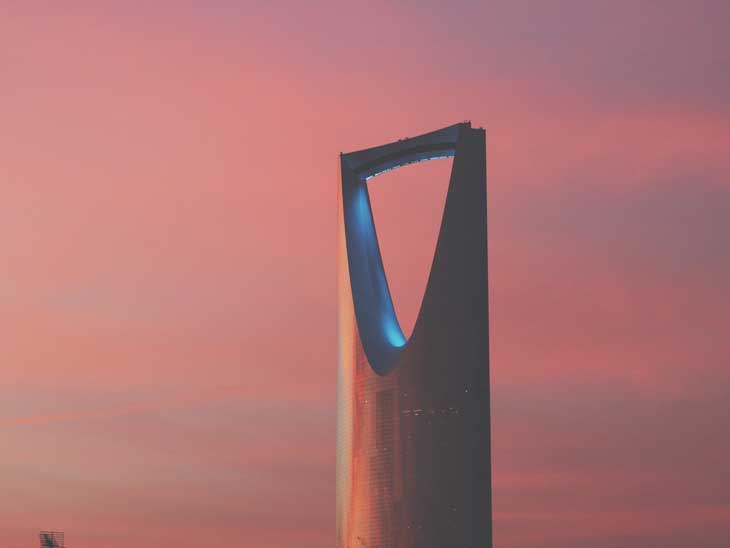 List of Riyadh's Luxurious Hotels and Resorts
Whether you are looking for a romantic getaway or you simply want to spend some time away from the boisterous city crowd, hotels in Riyadh will never disappoint you. From opulent amenities to stunning locations and top-notch services, these resorts have everything that will make you feel at home. Some of these properties also entertain their guests with activities that will get your adrenaline pumping, such as golfing, tennis, and hiking.
So, if you are searching for lodging options in Riyadh that provide the perfect blend of modern-day amenities and a comfortable stay, here is a quick rundown of the luxurious resorts in Riyadh which are too good to be missed.
Shaza Riyadh Hotel Residency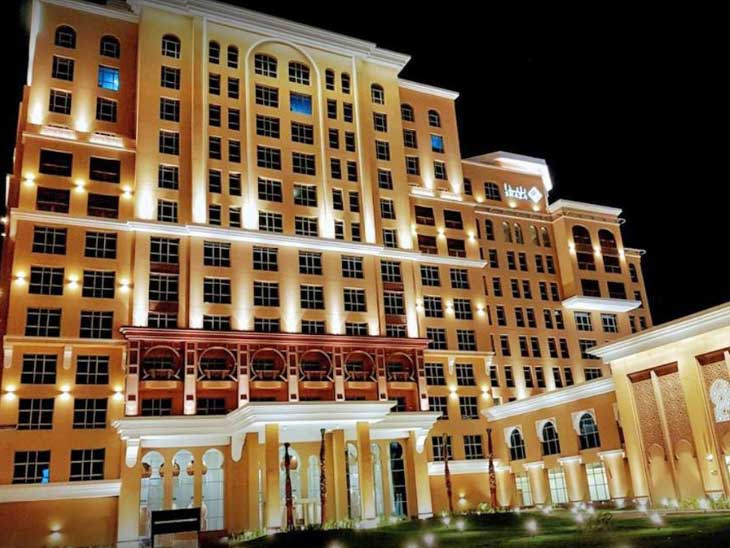 Hailed as one of the best hotels in Riyadh, Shaza Riyadh will leave you spellbound with its impeccable old-world charm and intricate architecture. The spectacular garden and in-house restaurant further quadruple the charm of this resort, which is nestled just 100 m away from Al Rajhi Mosque. The restaurant in the resort is an ideal place to treat your taste buds with some scrumptious continental delicacies. And if you wish to upgrade your fitness game this holiday season, sweat it out at its fitness centre and feel refreshed throughout the day.
Four Seasons Riyadh Kingdom Center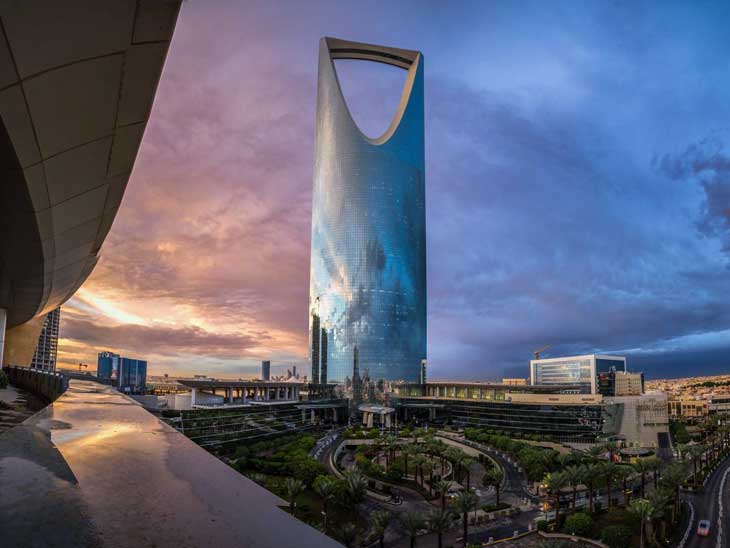 Located in the heart of the city, the Four Seasons Resort lies in proximity to several key tourist spots. During your stay in this 5-star hotel in Riyadh, spend your evenings exploring the nearby modern boutiques or open-air markets. The resort features around 249 rooms which are complete with extravagant facilities like international satellite and minibar. With its personalised services and exotic location, this resort has emerged as an absolute tourist favourite. The hotel is also known for serving lip-smacking local cuisines which will light up your holiday mood.
Ritz Carlton Riyadh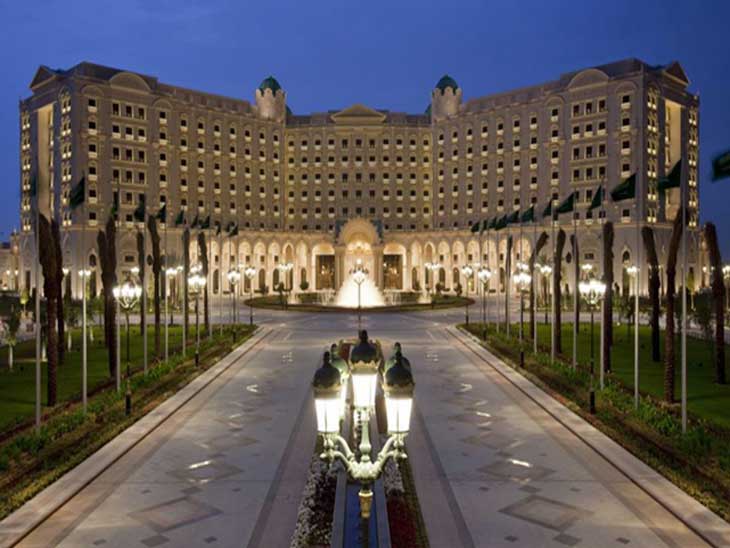 Marble hallways and majestic doorways form the prime facets of this 5-star resort. Sitting next to King Abdulaziz Convention Center, Ritz Carlton boasts spacious rooms, a vast indoor pool, and six in-house restaurants. Make your taste buds happy with a variety of cuisines, including Chinese, Italian, and Lebanese, or take a plunge into its swimming pool on a leisurely evening. You can also spend some time in its wellness area, which includes a fitness centre and a sauna for workout sessions. If you are about to finalise your Riyadh hotel booking, don't miss out on this beautiful property.
Hyatt Regency Riyadh Olaya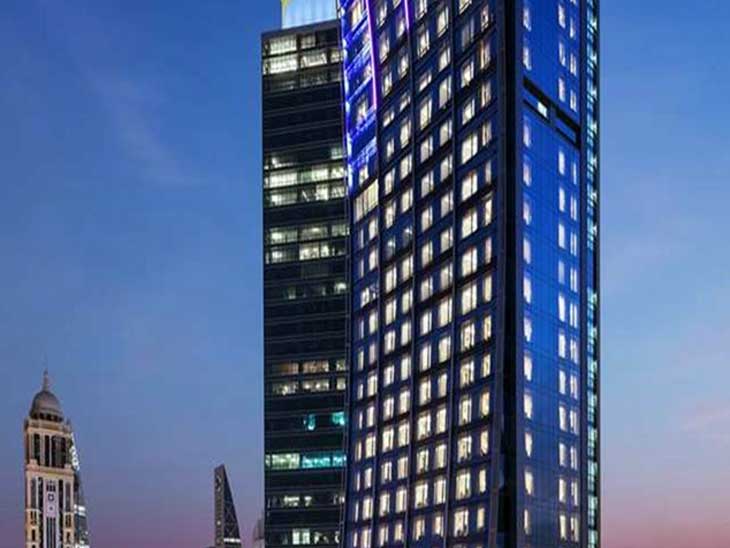 Are you looking for an indelible stay experience in the capital city of Riyadh? If yes, then look no further than Hyatt Regency. Situated amidst the dazzling Tahila Street, this resort stands as an epitome of classy architecture. With its contemporary decor, best hotel rooms in Riyadh, and sweeping balcony views, Hyatt Regency will steal your heart in no time. The resort also houses club rooms where you can relish the top-notch services after your business meetings. If you are a big-time foodie, be ready to be delighted by the delectable American cuisines at its in-house restaurant, called Fifty-Sixth Avenue Diner.
Burj Rafal Hotel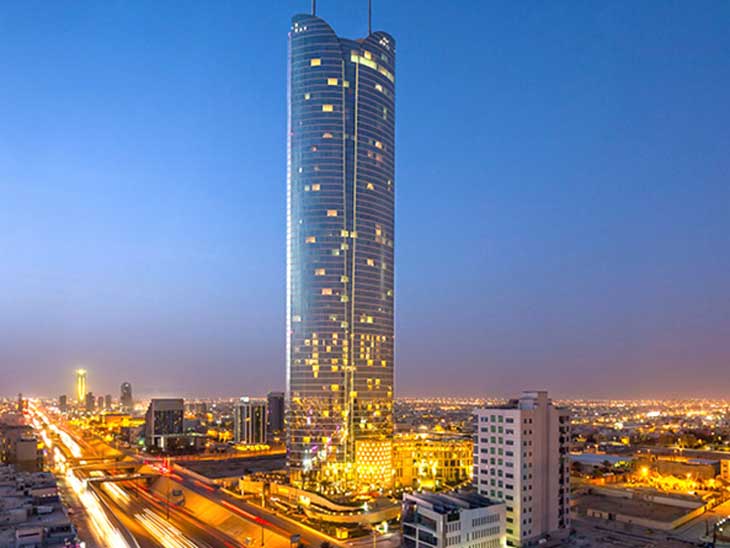 Sleek interiors and modern-day comforts are the two main pillars of popularity for this massive property. On your stay in this hotel, rejuvenate yourself by taking a dip into its swimming pool or begin your day sweating at its fitness centre. You can also enjoy a huge variety of dining experiences at its AROMA restaurant, which is known to serve authentic traditional food. For relaxing your muscles after a hectic city tour, head on straight to its in-house spa and return more refreshed than ever. If you are travelling with your kids, spend a fun-filled hour at its gaming zone and bond with your little ones in no time. If you are looking for hotels near Riyadh Airport, Burj Rafal is your best bet.




Hilton Riyadh Hotel & Residencies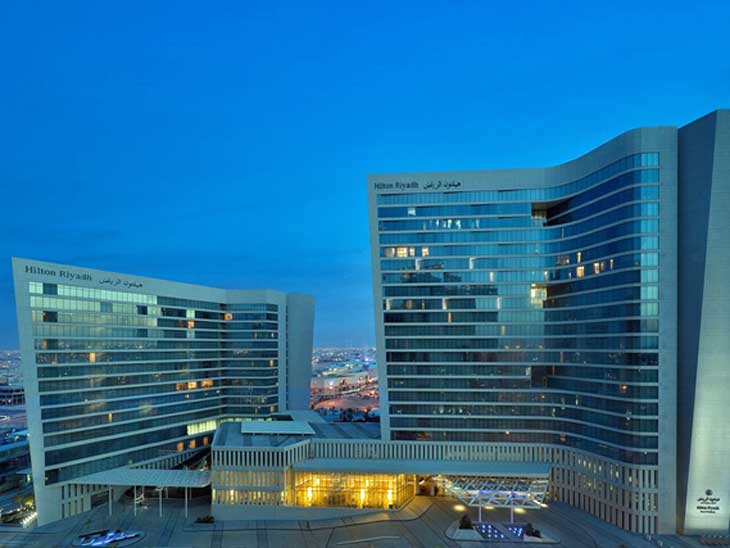 Facing the popular Granada Mall, Hilton Riyadh is a luxurious property featuring 11 meeting rooms and four dining outlets, which are listed among some of the good restaurants in Riyadh. The property also houses Eforea spa where you can pamper your body with the best massage treatments. The hotel promises all the homely comforts with its well-maintained rooms, seating area, attached bathrooms, and all the essential amenities. When it comes to dining experiences, this property will spoil you for choices with its four food outlets that serve Turkish, Thai, Japanese, and Chinese cuisines. With its prime location and unparalleled services, Hilton Riyadh has bagged a position among the best luxury hotels in Riyadh.
Please share your best hotel recommendations for Riyadh in the comments below, on Twitter, Facebook  or Instagram.