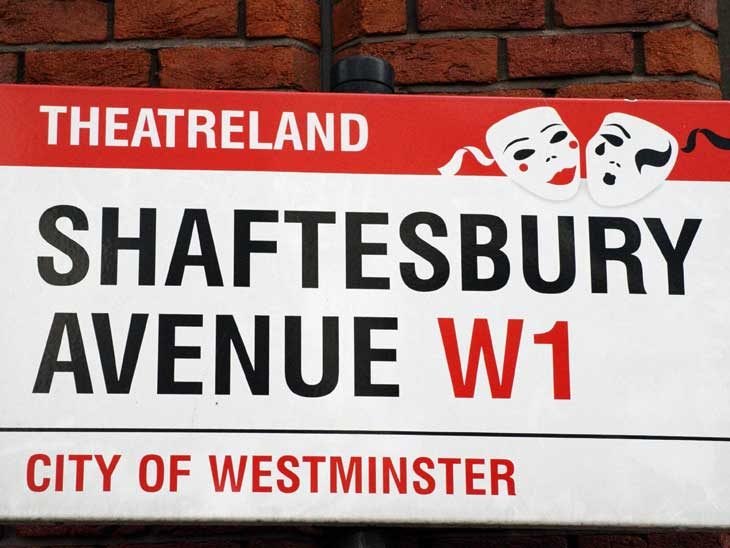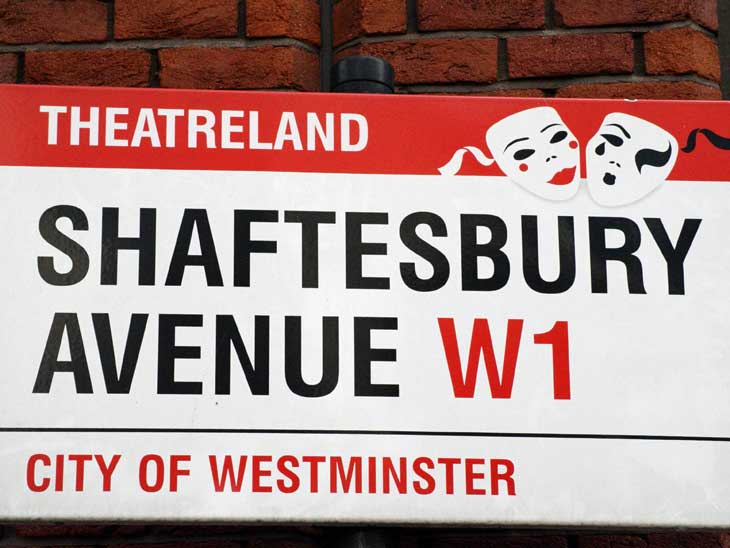 A Night Out in London's Theatreland
So as the summer tourists start to leave the West End the autumn theatre-goers start to fill the streets of London's Theatreland. Ready to fill the nights with old friends, new experiences, joy, laughter and tears. If you are coming to London, Autumn is the time to do it. As the nights get darker, the lights get brighter and there is a special buzz in the air.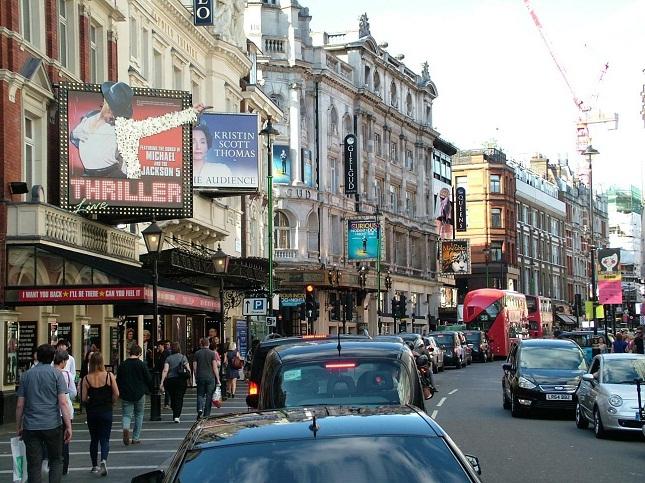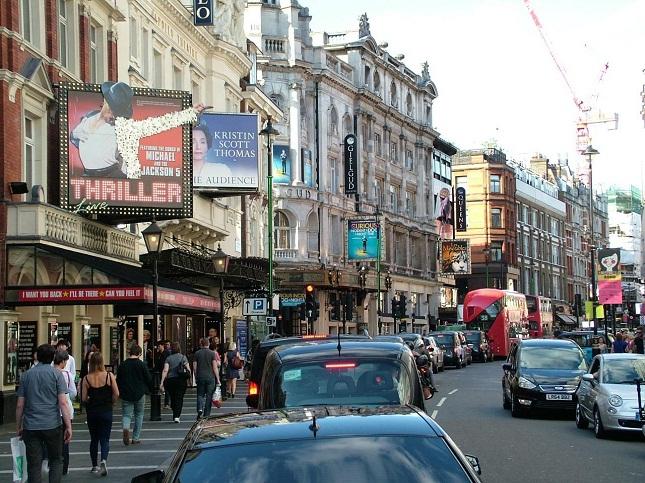 So whether you are considering your first visit or you are lucky enough to count a trip to London and Theatreland as a regular thing in your life, here are some ideas of how you can make the very best of your night at the theatre.
Give Yourself Time
Don't be dashing across town to just make it to your seat just in time for the curtain to go up.
It's not important to dress up to go to the theatre, there are no dress codes except for special gala nights etc, but it certainly adds to the feeling of a special occasion to the evening. So make a little time to get changed.
Don't leave it too late to eat. At most theatres the curtain goes up at 7:30 but you still have to get there, pick up your tickets, order an interval drink, buy a programme and go to the loo! Try to sit down to eat at 6pm at the very latest.
I wouldn't bother with a full 3 courses but I would make sure that the restaurant is close to the theatre. In fact it is more important for the restaurant to be close than great – pre-theatre is not the time for a Michelin star. A standard Italian, a homely French bistro or a quick Chinese is quite sufficient and there are plenty around Theatreland.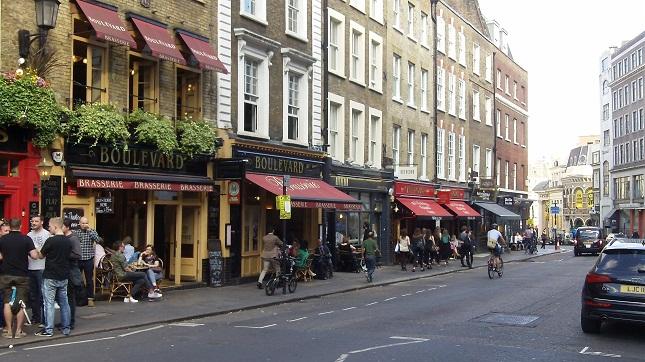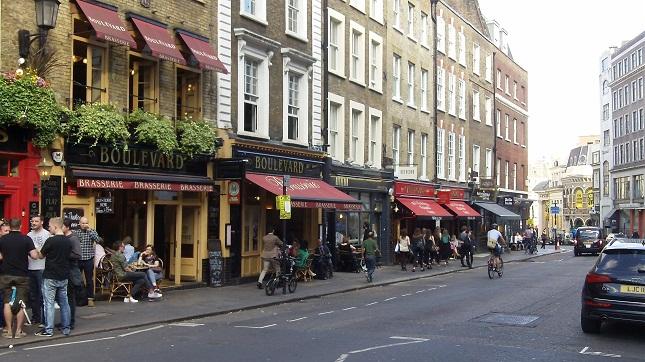 After the show I'm always torn between going for a late night stroll or returning to the restaurant for pudding, coffee and a night cap. I don't want something noisy straight away because I like to talk about the show.
It is only after that relaxing interlude that I get a little restless and fancy heading off to one of London's late night spots.
So that was the theory of a night out in theatreland. How can we put it into practice? Here is an example itinerary for you, involving smash hit West End musical Kinky Boots at the Adelphi Theatre.
Finding a place to stay in London
London is full of awesome neighbourhoods for every imaginable preference. If you're in the city only for a few days, I'd highly recommend staying in central locations such as Mayfair, Chelsea, Covent Garden, Camden etc. Here are my go-to websites to find rentals in London.

– Airbnb
– Homelike
Where to Meet
Every theatre in London seems to be surrounded by restaurants. For The Adelphi Theatre, check out  Mabel's, behind the theatre, on Maiden Lane, directly opposite the theatre's stage door.
They have a happy hour from 4 to 8, involving a large range of cocktails, which is always a pleasant way to pick through any menu!
This menu is split between small dishes that you can share or enjoy as a starter, or main dishes you can keep to yourself. The Sri Lankan chef provides a quirky modern menu with a broad range of flavours and ingredients – I recommend the Bang Bang Chicken
Tell the staff you are seeing Kinky Boots and they will make sure you get out in plenty of time.
I find it is also a good idea to warn them that you might be coming back – they can have a table ready for you and it means you don't have to gulp the remains of your bottle of wine before the show.
Kinky Boots opened earlier in 2016 and became an instant hit. With excellent music by 1980's punk legend, Cyndi Lauper, it is the story of how a Northampton shoe factory owner, struggling to keep the factory going, thinks he finds the answer when he meets Lola, a drag queen with problems of her own: how to get boots that can cope with her act!
Give yourself plenty of time to get to your seat. Although the restaurant is near the theatre stage door, you have to go round to the front entrance on Strand.
After the show, London's night air greets the enthusiastic audience. You are just along from Waterloo Bridge – the Thames at night is magical and the perfect place for a romantic stroll, but do think about returning to Mabel's – quite often the cast go there too!
If you have not had your fill of entertainment, think about going to 0 The Aldwych. Cellar Door is a small club with entertainment just under the pavement at the Aldwych end of The Strand – expect music, comedy, burlesque and even more drag until 1am. Booking is essential.
If you are in town at the weekend, head down to the Thames and the Tattershall Castle. A permanently moored boat on the Thames which is open to 3am. You will have missed the shows but the comfortable bars, with river views will still be open.
And that is the moment when one of you will turn to the other and ask: "Why don't we do this more often!"
Other Great Shows in London and Recommended, Handy restaurants
Jersey Boys at the Piccadilly Theatre. Restaurant: Jamies Italian.
Les Miserables at the Queen's Theatre. Restaurant: Randall and Aubin.
Phantom of the Opera at Her Majesty's Theatre. Restaurant: Chop Shop.
The Book of Mormon at the Prince of Wales Theatre. Restaurant: The Palomar.
Aladdin at the Prince Edward Theatre. Restaurant: Cafe Boheme.
Disney's The Lion King at the Lyceum Theatre. Restaurant: Boulevard Brasserie.
Do you have insider tips on how to make the most of a night out in London´s theatreland? Please share them via email, in the comments below, on Twitter, Facebook , Instagram or Google+.