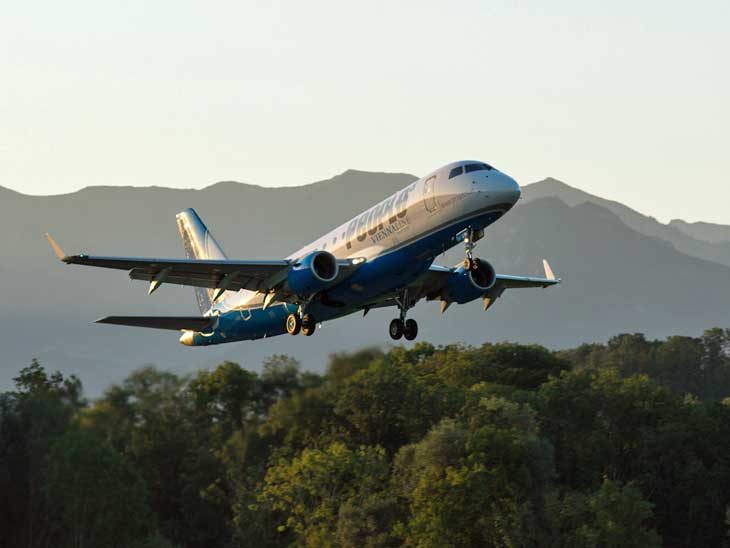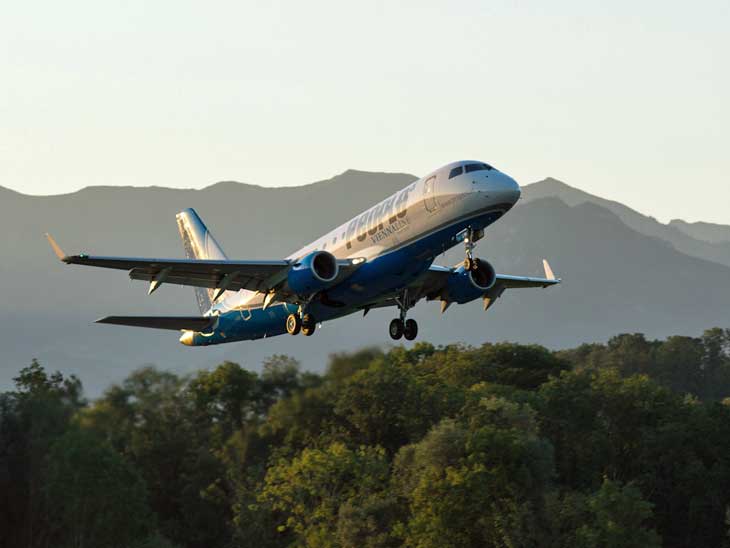 The World´s Shortest International Flight Will Be Even Shorter.
Airlines and media, including myself, likes to brag about how far airplanes can fly. Today I am pleased to report about the world´s shortest international flight, which is about to start end of October 2016 and is between St. Gallen in Switzerland and Friedrichshafen in Germany.
About the World´s Shortest Flight
The distance travelled is 25 kilometres across lake Bodensee and is mainly intended as a feeder across the Bodensee, with a stop in Friedrichshafen en route to Cologne which is situated about 400 kilometres north.
The flight is operated by People´s Viennalines with an Embraer 170 aircraft with 76 passenger seats in an all-economy configuration. We are not sure whether there will be a meal service or not on the world´s shortest international flight.
The flight between St. Gallen and Friedrichshafen lasts 8 minutes and flown twice daily. The price is 40EUR per way.
People´s Viennalines flies seasonally to Pula, Preveza, Olbia, Sardinia, Palma De Mallorca and Vienna. All charter flights except for Vienna.
Update 2017-04-06: check-in.dk reports that this route is closing during April 2017.
Short Flights of the World
The current shortest international flight is flown by FlyNiki between Vienna and Bratislava and lasts 10 minutes.
The world´s shortest commercial flight is a domestic route between the Scottish Orkney islands Westray and Papa Westray operated by Loganair. The route is 2,7 kilometres long and lasts officially 2 minutes. In the best conditions it has been flown in 47 seconds.
The shortest flight in North America is flown between Toronto´s Billy Bishop Airport and Niagara Falls by Greater Toronto Airways.
If you want a bigger airplane but still a short flight, you should check out Ethiopian Airlines route between Kinshasa (Democratic Republic of Congo) and Brazzaville (Congo) which lasts 20 minutes including take-off and landing. Distance covered is about 27,5 kilometres. It is flown with a Boeing 787 Dreamliner and is until October 2016 the shortest commercial jet flight. This record short jet flight is now surpassed by the route St. Gallen – Friedrichshafen since the Brazilian Embraer 170 is a jet as well.
The world´s shortest A380 flight is Emirates route between Dubai and Doha that was inaugurated Dec 2016.
Do you know more quirky flights, long or short? I would love to hear from you via email, in the comments below, on Twitter, Facebook , Instagram or Google+.
SG test