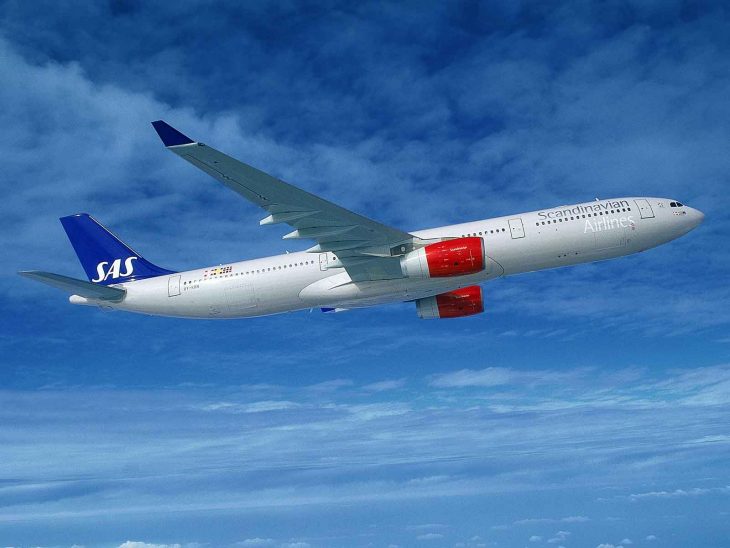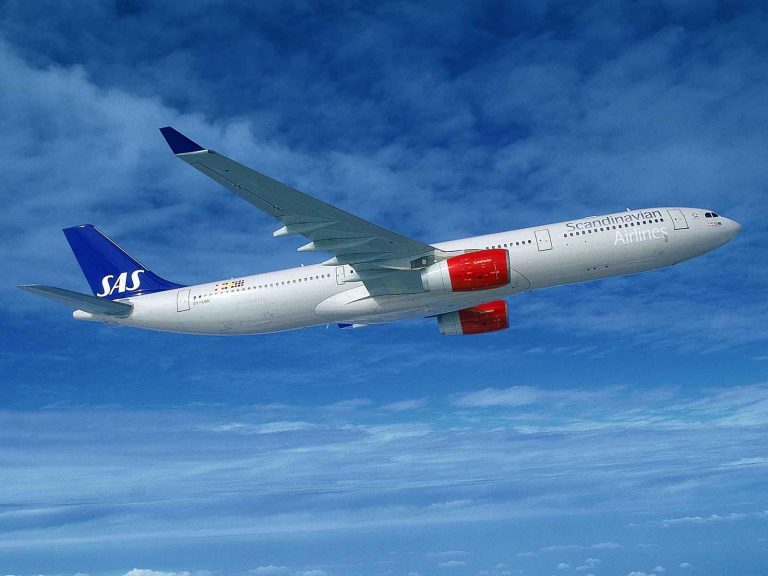 SAS is moving from Heathrow to Stansted.
SAS is moving their 2 daily flights between Gothenburg and London from London´s Heathrow Airport to Stansted Airport according to a press release from SAS dated June 2nd this year. Scandinavian Airlines´ London bound flights from other cities in Scandinavia will still operate to London Heathrow. Total capacity will also increase with 50 000 seats to London next season by using larger aircraft.
The flights out of Gothenburg will move to London Stansted (IATA code: STN) 26th of October as a consequence of SAS selling the slots at London Heathrow.
SAS New Timetable London – Gothenburg.
SK 523 and SK 515 will be cancelled and the the timetable between Gothenburg and London Stanstead will be this:
Monday – Friday
SK 2567, departure Gothenburg at 07:00. Arrival Stansted at 07:50
SK 2569, departure Gothenburg at 17:50. Arrival Stansted at 18:40
SK2568, departure Stansted at 08:30. Arrival Gothenburg at 11:15
SK2570, departure Stansted at 19:20. Arrival Gotehnburg at 22:05
Saturday
SK2567, departure Gothenburg at 07:25. Arrival Stansted at 08:15
SK2568, departure Stansted at 08:55 Arrival Gothenburg at 11:40
Sunday
SK 2569, departure Gothenburg at 17:50. Arrival Stansted at 18:40
SK2570, departure Stansted at 19:20. Arrival Gothenburg at 22:05
Reasons for Moving from London Heathrow to Stansted.
There has been some speculation if SAS is strapped for cash (again). According to media SAS has raised 82 million US$ by selling two pairs of slots at London Heathrow (IATA code: LHR) this spring.
The airport is one of the busiest in the world and a popular destination for both business and leisure which means that slots are expensive and bought and sold as commodity. The last SAS sale of slots were acquired by Turkish Airlines THY. When IAG recently bought Aer Lingus one of the biggest assets were Aer Lingus´ slots at London Heathrow.
Implications of SAS Moving Gothenburg Flights from Heathrow to Stansted.
SAS is a full service carrier with several interline agreements in place, both within and outside Star Alliance. The agreements themselves are still valid but will not generate much revenue for SAS because the majority of their partners are operating in and out of London Heathrow. According to online, unverified, sources the interline traffic out of Gothenburg is as little as 3%. Personally I find this number very low and doubt it. If it is true, SAS decision to move to Stansted makes perfect sense.
The biggest airline operating at Stansted is Ryan Air who has no interline agreements what so ever. Ryan Air only sells point-to-point tickets which makes it dangerous to arrive with Ryan Air and connect to a different ticket with SAS. If there should be any delays your connection is forfeited and you will have to buy a new ticket.
It is an unfair comparison but when TWA sold their slots at London Heathrow to American Airlines, it was a very bad decision. There are few similarities between SAS and TWA so no further conclusions should be made from the comparison. Read more about TWA´s rise and fall here: http://en.wikipedia.org/wiki/Trans_World_Airlines.
If you ever wondered what it is like working at a London airport, you have to check out these testimonials from airport staff.
For more information about SAS: http://www.flysas.com.
Do you know more about SAS shifting Gothenburg flights to London Stansted? I would love to hear from you via email, in the comments below, on Twitter, Facebook or Google+.