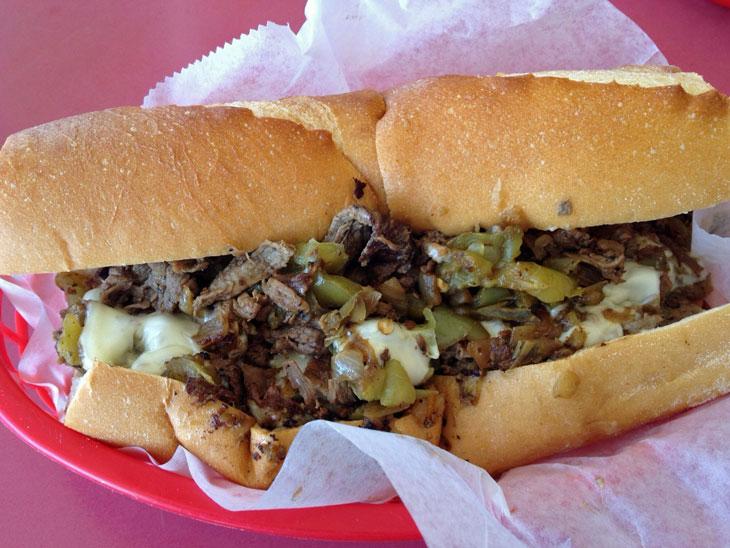 5 Famous Philadelphia Food Must-Tries When Visiting the City of Brotherly Love
Are you trying to figure out what famous Philadelphia food you have to try when visiting? Read this article to learn which foods are a must.
You're dining in Philly? Spectacular!
By this point, you're in the City of Brotherly Love and are looking to experience the local foodie dives. But the real question is: what Philadelphia foods do you have to try when visiting?
For travelers looking for the best Philadelphia food, we've compiled a list of the five famous Philadelphia food must-tries. (Our favorite is number three!)
Philly Cheesesteak
What food is Philadelphia known for? The Philly Cheesesteak!
No doubt you've heard of this famous Philadelphia food during your travels. Cheesesteaks were created by brothers Harry and Pat Olivieri in 1930 and today remain one of the most celebrated Philly foods. This classic consists of:
Sliced ribeye steak
Caramelized onions
Provolone cheese
Hoagie roll
Pat's King of Steaks and long-time rival Geno's Steaks both lay claim to the best Philly Cheesesteak and see thousands of visitors every year. Head over to Ninth Street and Passyunk Avenue to try both and decide which one you think should claim the winning title.
Can't get enough Philly Cheesesteak in your life, but live on the West Coast? Check out www.boosphilly.com to get your fix.
Hoagie
The hoagie is the Philly spin on an Italian submarine sandwich. This mouthwatering Philadelphia food is made of:
Sliced ham
Sliced salami
Cheeses
Veggies
Rolls
The best hoagies in Philly use fresh rolls delivered daily. Check out Primo Hoagies and Angelo's Pizzeria South Philly for the best of the best.
Tastykakes
Have a sweet tooth? Try Tastykakes!
Tastykakes have been around Philly for more than one hundred years. Made in the twenty-five acre Navy Yard, Tastykakes can be found all over Philly in bakeries and local convenience stores.
Some of their most famous products include:
Bars
Cupcakes
Donuts
Honey Buns
Krimpets
Grab several to snack on throughout the day or bring home to your loved ones.
Roast Pork Sandwich
This best-kept Philly food secret is a packed roll with:
Oven-roasted pork
Provolone cheese
Sautéed broccoli
The best Roast Park Sandwich can be found at John's Roast Pork or Tony Luke's. Be sure to get in line early as these restaurants are busy.
Philly Soft Pretzel
Looking for a snack to tie you over until dinner? Try the Philly Soft Pretzel! This historic German food has been a longtime local favorite.
Sellers will serve the pretzels as:
Braided
Sticks
Nuggets
Sandwich rolls
This is a popular treat purchased from street vendors and corner stores. For a sit-down option, check out Center City Pretzel Co or Philly Pretzel Factory. Get the local flare by ordering your pretzel with a side of mustard.
Philadelphia Food
Philadelphia food is sure to be one of the most memorable parts of your trip to the City of Brotherly Love. Remember every diner, drive-in, and dive has a unique spin on the same foods, so it's okay to eat the same food at different places.
Is your mouth watering yet?
Want to see more posts like this one? Check out the rest of our blog to learn more or  share your best dishes from Philadelphia in the comments below, on Twitter, Facebook  or Instagram.