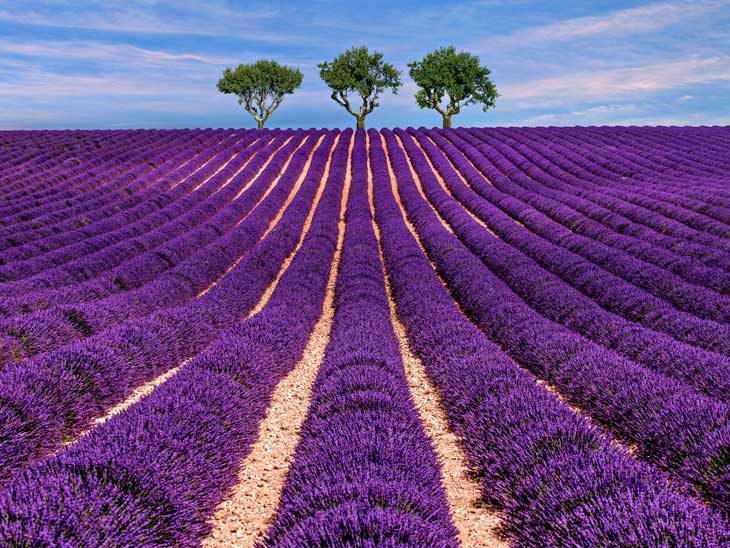 5 Tips to Know Before Visiting Provence
With its castles and historic ruins, Provence is a traveler's delight. The small region of southeast France has too much to offer to its visitors. Travelers have often claimed the streets of Provence to be therapeutic.
Provence, thus, is known as one of the most beautiful regions of France. If you have decided to visit Provence, we have something for you. Below are the 5 tips you should know before visiting Provence, France.
Go beyond the popular places
The list of the places that are popular, such as Aix-en-Provence, Les Baux-de-Provence, Marseilles, etc., in Provence runs pretty long. While these places are worth the visit, they are at times too crowded to enjoy. So, go beyond the popular places and do not limit yourself to the 'must-visits.'
Provence is a region that has too much to offer; therefore, a lot of places go unseen or remain underrated. As a traveler, finding places where there are no crowds is another kind of pleasure. Moreover, you will truly get the taste of Provence by exploring its hidden corners. Some of these are:
Wild swimming, Sillans-la-Cascade
Cimitière Marin, Saint Tropez
Ensués-la-Redonne
Visit the market during early hours
The markets of Provence are something you don't want to miss out on. However, these markets remain crowded throughout the day. Thus, it is recommended that you visit these markets during early hours, especially Marché provençal.
You can visit the markets at 9 am. It will give you the opportunity to enjoy the market in its true essence. Moreover, you will have the space to talk to strangers and get those Instagram-worthy pictures.
Keep food for long drives
If you are traveling away from your place of stay, you should carry food for long drives. There will be several times when you will find restaurants that are a little too expensive. Also, the food may not always be to your preference.
Therefore, it is recommended that you keep packed food with you while you go for a long drive. While the cafes are too pretty to not enjoy, you wouldn't want to spend all your bucks on food. So, carrying food on long drives is a must, especially if you have a packed schedule.
Learn basic French
It is recommended that you learn basic French before you travel to Provence. Even if your visit is a short one, the knowledge of basic French can save you from a lot of difficulties. It will make asking for help a lot easier for you. Moreover, you will be able to talk to the locals.
It is also suggested that you learn the basic phrases that are used in the region along with common food names. Knowing not even a bit of French can put you in some serious trouble. Therefore, you should brush up on your French before visiting.
Plan it out
As we mentioned before, Provence offers a wide variety of landscapes and scenery, so it can get difficult to visit every town. Therefore, it is necessary that you plan your trip out before you visit Provence.
You can prioritize the places you want to visit. Remember to keep an open mind and be ready to be flexible as everything might not go according to plan.
Please share your best tips for Provence and South of France in the comments below, on Twitter, Facebook  or Instagram.