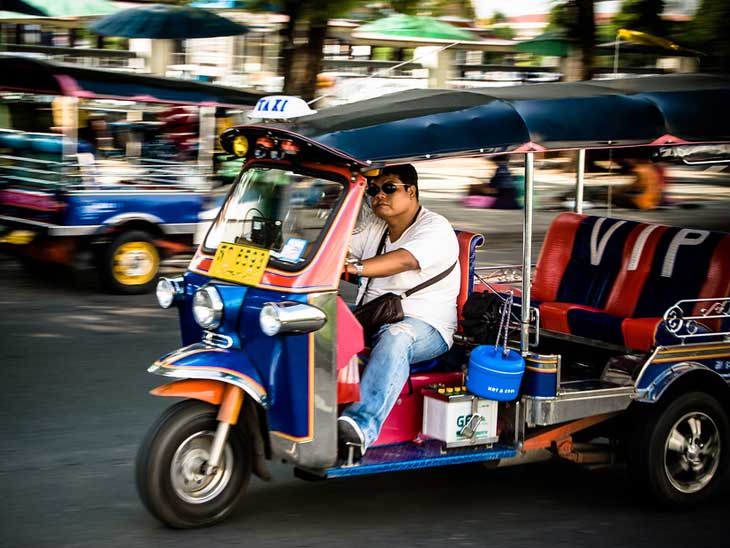 5 Ways To Experience The Culture In Thailand
When you're visiting a new place for the first time, we believe it's always important to immerse yourself in the culture – even if it means stepping outside of your comfort zone. We know that as a tourist it can be difficult to sort out what experience are the most authentic to a certain culture. This is why we're here to give you the rundown on the best things to do in Thailand if you want a genuine glimpse into the culture.
1. Take Public Transportation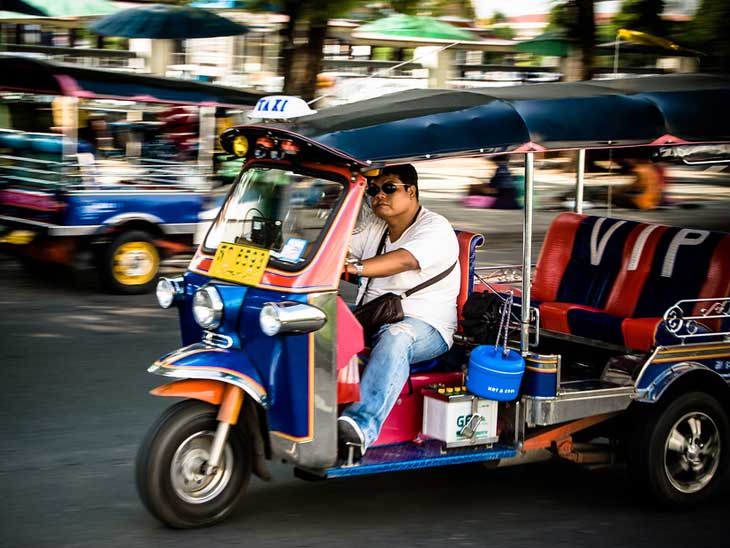 One of the best ways you can set yourself apart from the rest of the tourist crowd is to take public transportation. It will definitely be a little more overwhelming, especially if you need to navigate in a language you aren't familiar with, but you will feel very accomplished once you arrive at your destination, and you'll have gotten there the same way the locals do. In the capital city of Bangkok, you can take the Skytrain for fast and reliable service. Sometimes abbreviated "BTS," this is a rapid-transit system on elevated tracks that takes people all over the city, much like the underground mass transit systems of so many other major cities around the world.




If you're not in Bangkok though, or you're just looking to travel a shorter distance, you'll want to take a tuk-tuk – a three-wheeled, covered, open-air sort of taxi that is perhaps the most authentic form of Thai transportation. Use means like these to get around and you'll be experiencing day-to-day Thai life in a very real way.
2. Eat The Local Food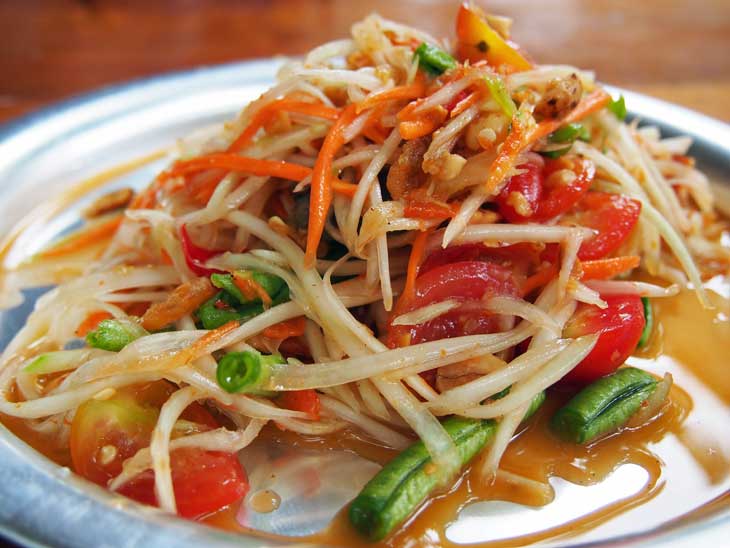 The best way to experience a new culture is often through food. Thai food is absolutely delicious, not to mention very accommodating to most common dietary restrictions (though you should always take extra care about what you eat when you're abroad). You can sample Thai cuisine through traditional sit-down restaurants, but also via street food, which you may not see too much of at home, depending on where you live. Big cities will have plenty of street offerings, served everywhere from open-air kiosks to, sometimes, boats resting in canals. Some of our favourite dishes to seek out are fried chicken, pad Thai, and the special papaya-based salads the scene is known for.
3. Embrace The Sports Scene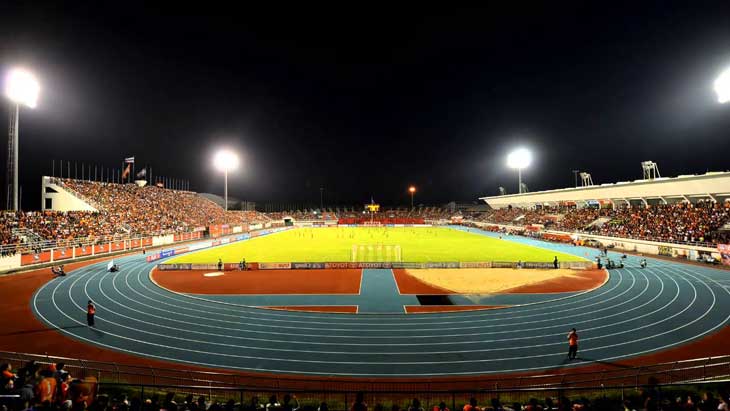 You may not immediately relate sports to culture in your head, but really they have everything to do with each other – especially in Thailand. The country's national sport is Muay Thai, a unique fighting sport closely related to kickboxing. You can check out a match in most any city, though some tourists also seek out opportunities to take lessons themselves!
Thai sports fans also take football very seriously and approach it with a similar intensity to many Europeans. This is partly because football represents a rare betting opportunity in a country with lots of gambling restrictions. 88bet provides Thai fans with the tips and techniques they need to wager responsibly, which helps them to get even more involved with favourite clubs, not just in Thailand but abroad. We should also note though that Thailand's national teams are also enjoying a strong era, with the women having qualified for the last two World Cups, and the men team still in the running for their first berth in 2022. If you can watch either national team play, or even just watch a big international match at a local sports bar, you should take the opportunity!
4. Visit Temples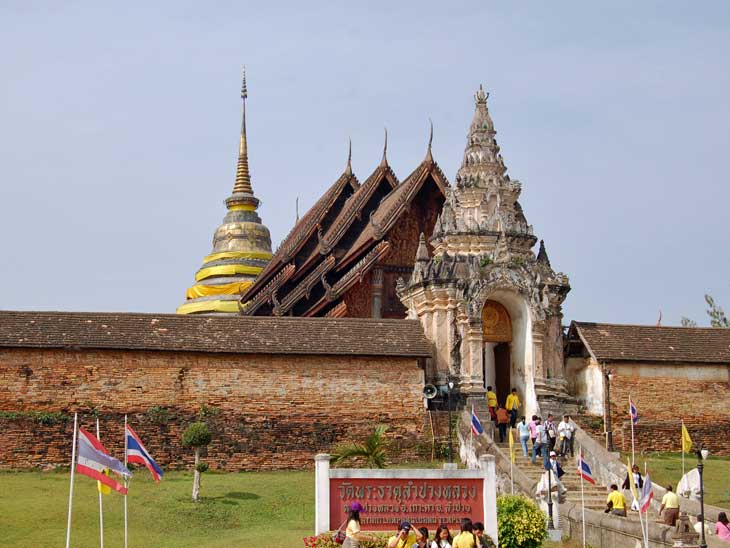 A big part of the Thai culture is related to Buddhism, the dominant religion of the country. Because of this, there are tons of temples, both historic and modern, all around the country – many of which are spectacular to visit. The décor of the traditional temples is incredibly intricate, with exteriors marked by towering golden spires and delicate stone carvings, and interiors packed with depictions of the Buddha, as well as in many cases religious relics. The famous Wat Phra That Lampang Luang is even said to contain a strand of hair belonging to Buddha!
If you are someone who enjoys practicing mindfulness through things like meditation and yoga, you can also find temples with open classes or sitting periods that travellers can (and do) attend. Thinking Of Travel previously included Thailand on a list of yoga retreat destinations, and while that piece focused on the country's pretty views and relaxing spots, the temples only add to its allure for yogis.
5. Indulge In A Spa Day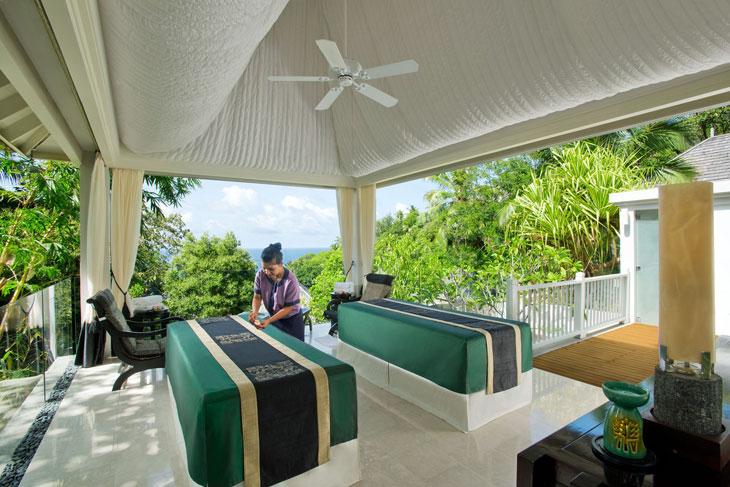 You have probably heard of a Thai massage, but you may not have realised just how prominent this and other spa treatments are around Thailand. You can easily find small shops that offer quick massages all over the country, but there are also places that offer more holistic and intensive experiences. The Banyan Tree Spa Sanctuary is one example of the higher end. It's located in Phuket and is renowned around the world for being one of the best spa resorts. Although it does primarily attract tourists, the spa offers traditional Thai wellness experiences that you likely won't be able to find elsewhere. And since you're on vacation anyway, there's nothing wrong with treating yourself to this elevated version of local culture!
Please share your best tips for soaking up Thai culture in the comments below, on Twitter, Facebook  or Instagram.