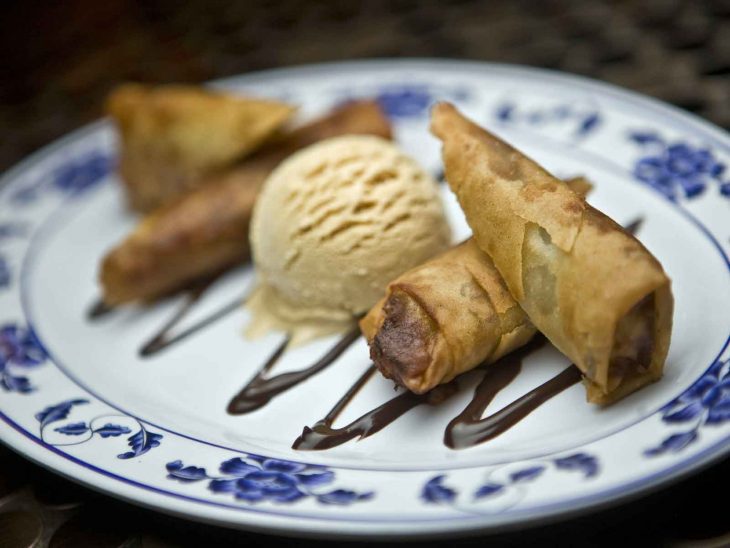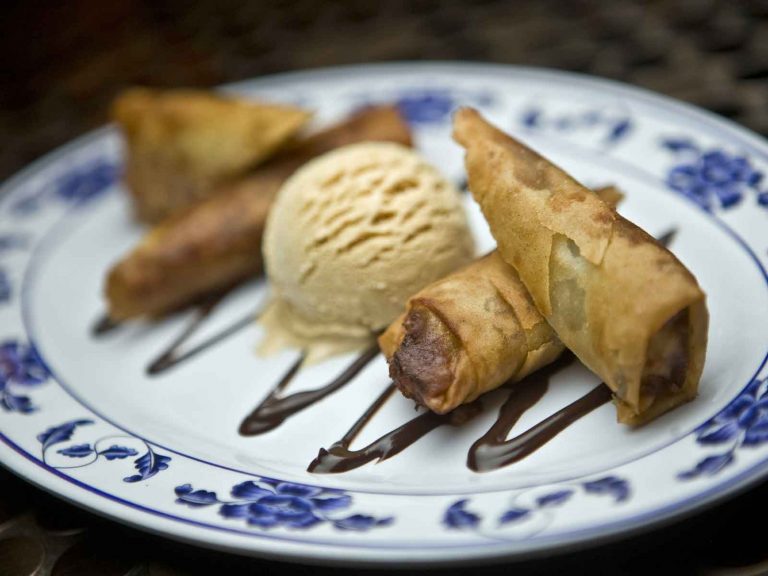 A Foodie´s Favourite Restaurants in New York City.
Lisa Andersson has spent the majority of her working life in the restaurant business in Stockholm, but moved to "The Big Apple", New York in August 2014. Since then she has managed to eat in more than 120 restaurants and here are her favourite restaurants in New York City.
Please tell us a little about yourself.
I grew up in Umeå, a small city in the northern part of Sweden. I moved to Stockholm as soon as I graduated from the Hotel and Restaurant High School. I have worked in the restaurant business for more than 18 years now and loved every second of it. My home and base has been Stockholm where I have been a manager at some of Stockholms most popular restaurants such as Grill, Miss Voon, Aubergine and more.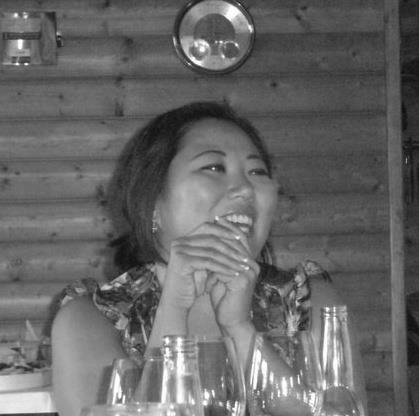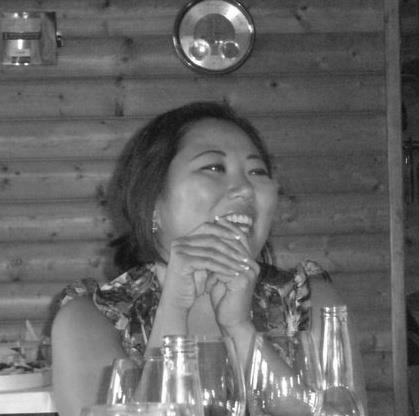 Ever since I was a little girl food has always been directly attached to my happiest moments. In my opinion there is nothing better than sharing a great meal with friends and family. I love traveling and is always searching for great food spots and beautiful places around the world. My husband says that it's pure happiness in my eyes when something delicious is put in front of me..
What took you to New York?
I came to New York for the first time two years ago for a ten day vacation, or in reality a ten day food marathon. It was love at first sight! After that we immediately booked a new trip and when we came to New York the second time we also had scheduled a meeting with Lars Åkerlund, owner and founder of FIKA. We have a mutual friend in Stockholm and he had heard that we were interested in moving to New York. With my restaurant background and my husband being a chef we were very desirable to FIKA, who opened eight new locations in ten months last year! A record even for New York.
When we got the offer and opportunity to both move to New York to work for FIKA, we didn't hesitate. We get to live in the most exciting and vibrant city in the world, explore New Yorks buzzing restaurant scene and work for a great Swedish company. A once in a lifetime opportunity.
FIKA is a Swedish owned chain of luxury coffee shops, with 15 locations on Manhattan and more to set to open within a couple of months. New Yorkers have come to love our great coffee, award-winning chocolates and pastries and fresh food. It is very exciting to learn New Yorkers our Swedish fika traditions.
Editors note: Fika is the Swedish word for a nice moment with friends or co-workers over a good cup of coffee. You can have a fika at your workplace, at a coffee shop, from a pick-nick basket or at home. Fika is more about the moment than about where and what, as long as coffee is included.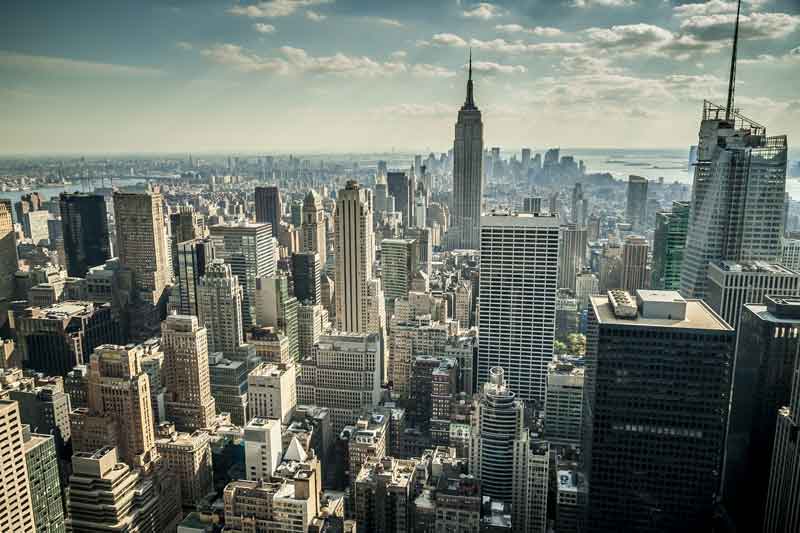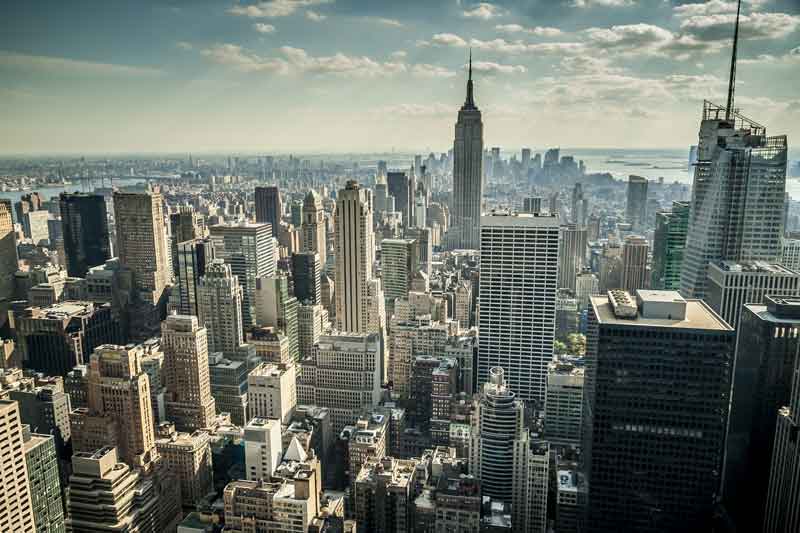 What is your favourite food?
I'd have to say all kinds of comfort food. But if I have to pick one or two things I'd say my mothers "Pitepalt" and the Swedish fermented herring "Surströmming" which I love although the smell is horrific. I am also a big fan of all Asian cuisines and of the Swedish contemporary cuisine. In my opinion Stockholm holds a consistent high quality and is very much a worthy food destination for foodies. We definitely deserve a lot more Michelin stars!
Lisa´s Top 10 Restaurants in NYC.
From fine dining to casual neighbourhood spots.




1. Pig and Khao
Thai-Filipino restaurant on Lower East Side. Always amazing food and rock'n roll service. We keep coming back again and again for the fantastic food!
2. Buvette
A small French bistro dream in West Village. Everything is super cute, delicious and comes on small plates. Always packed, especially brunch hours. Serves breakfast, lunch, brunch and dinner. Romantic and intimate ambience.
3. Eleven Madison Park
3 well-deserved Michelin stars. A visit will make a huge hole in your wallet, but will give you a dining experience you'll never forget. Everything is immaculate, from the minute you step inside to when you close the entrance doors.
4. Pearl Oyster Bar
A neighbourhood gem in West Village. Seafood of course! Amazing lobster roll and grilled Maine lobsters. Very relaxed and a place you want to become a regular at.
5. Rockmeisha
A small izikaya located on Barrow Street. It doesn't look like much, pretty shabby decor and tiny.  But food is amazing! My favorite dish is Buta Kimchee. Warm kimchi, egg and pork. I am getting hungry just writing about it.
6. La Esquina
Great atmosphere at this NY classic Mexican restaurant. Bring your date, family or a bunch of friends. Always buzzing and busy.
7. Estela
Contemporary American cuisine at its best. The beef tartare with sun choke is one of the best dishes I've ever had. Sleek, modern and upscale feeling.
8. Dirty French
Trendy restaurant on Lower East Side. French with middle eastern inspiration. Only the bread serving is worth a visit. Believe me!
9. Kang Ho Dong Baekejong
Hot spot korean barbeque in Koreatown. Bring you friends for a meat feast. Don't miss the shaken kimchi rice and go all in on the meat combos.
https://www.facebook.com/baekjeongnyc
10. Casa Mono
Michelin star awarded tapas restaurant by Mario Batali, Joe Bastianich and Andy Nesser. Small intimate space with a big heart, a loooong wine list and great food.
Favourite Dishes in NYC.
New York is a melting pot of cultures, especially when it comes to food. There are so much to choose from and sometimes hard to pick a favourite. These are my current favourite dishes in New York City.
1. The rotisserie duck at Momofuku Ssäm.
You have to make a reservation to eat this amazing dish for 3-6 people. Just do it! No words!
http://momofuku.com/new-york/ssam-bar/
2. The Côte de Bouef at Minetta Tavern.
http://www.minettatavernny.com/
3. Golden
A sushi roll with spicy salmon, cucumber, avocado, crunch and spicy mayo & mango sauce at Izikaya Nomad.
4. Husk merengue with corn mousse at Cosme.
This year's most Instagramed dessert?! But truly amazing.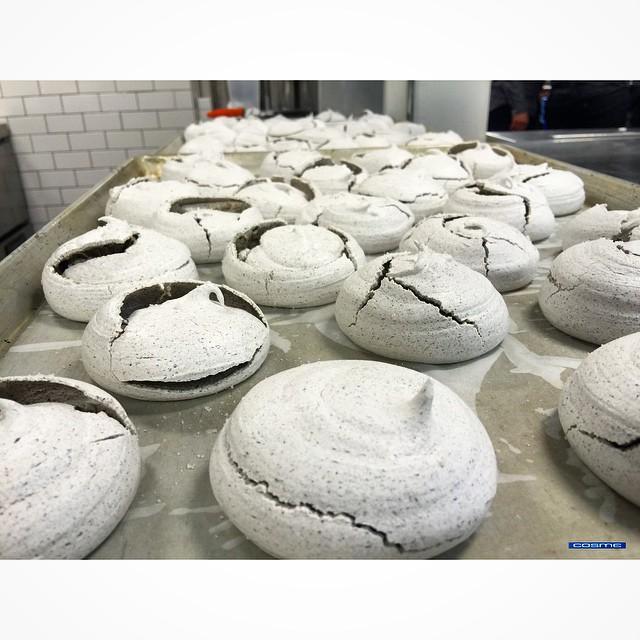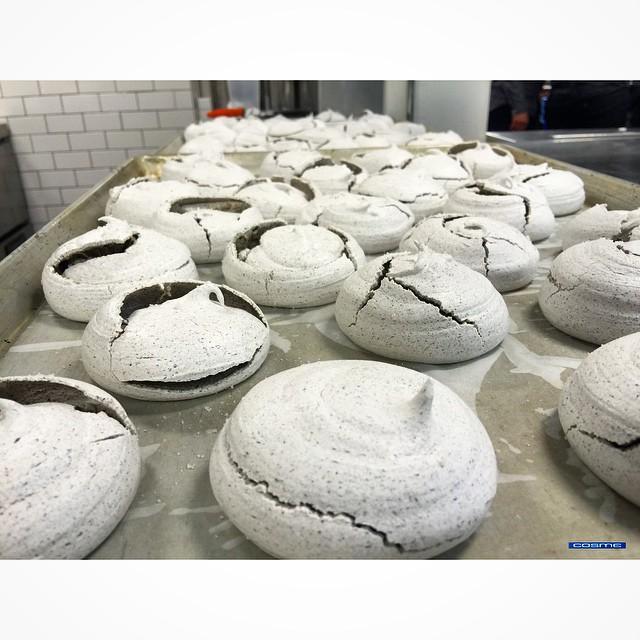 5. Grilled pork jowl with brussel sprouts, toasted rice, lime-chili, fish sauce and herbs.
Available at Pig and Khao. I.Can't.Stop.Thinking.About.It.
6. Korean "K.F.C." fried chicken at Danji.
Fingerlicking deliciousness.
7. Rubirosa Supreme at Rubirosa.
Thin crust pizza with tomato, mozzarella, pepperoni, mini meatballs and roasted garlic. Just go for the larger size pizza right away..
8. Lamb carpaccio at Dirty French.
9. The chicken with foie gras and truffles at The Nomad.
10. Spicy crispy beef at Red Farm.
Cheap and Delicious Food in New York City.
It is usually the slightly more expensive restaurants in New York who gets mentioned internationally but you can eat really well in New York on a budget too.
1. Dan Dan noodles at Ramen Thukhpa in West Village.
https://www.facebook.com/RamenThukpa
2. A visit to any Shake Shack.
Burger and cheese fries. What can go wrong?
3.  Semita with chorizo from the taco truck El Jalapeno.
Located in the corner of West 4th/6th Ave.
https://www.facebook.com/pages/El-Jalapeno-taqueria/1501204096807638
4. Lobster roll from Luke's lobster.
5. Potatopia.
Has two locations on Manhattan. All glorious forms of potatoes with toppings. Try the Bacon overload or Nacho Nacho!
6. Blue Ribbon Fried Chicken.
Fried chicken mania! And their dipping sauces are amazing.
http://www.blueribbonrestaurants.com
7. A $1 pizza slice.
You can find it everywhere and it is perfect when you are on the go. My favorite is from Percy's pizza on Bleecker Street.
https://plus.google.com/106984382175706362093/about
8. Dumplings at Vanessa's Dumplings.
A very filling lunch here will set you back around $5. And that is including drinks. Hot tip! Try the sesame pancake with Peking duck or roasted pork.
9. Handpulled noodles at Xi'an Famous Foods.
I love the spicy cumin lamb hand-ripped noodles.
10. $1 oysters at Sel Rrose.
On Bowery/Delancey. Great cocktail bar with oyster happy hour every day between 5-7pm.
Connect with Lisa For Continuous Updates on Restaurants in New York City.
Lisa is serious about food and has a trusty palate. You want to follow her on Instagram for more updates. You may want to connect with her on Linkedin as well.
Lisa, thanks for sharing! My mouth is watering already and I cannot wait to try your tips.
If you want more stories about New York, please visit my page about New York. You might be interested in Lisa´s latest article "What is Cooking in New York"
Which are your favourite restaurants in New York? Please share via email, in the comments below, on Twitter, Facebook or Google+.