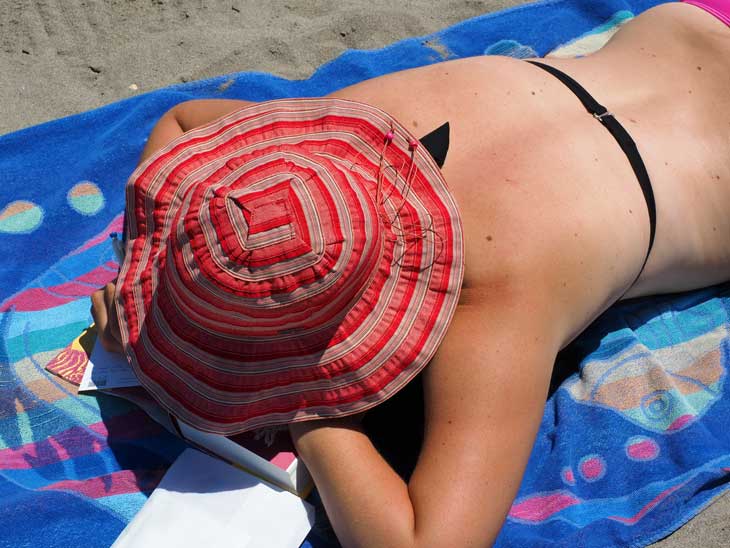 A Guide to Selecting The Best Travel Towel in 2020
Traveling is usually a lot of fun especially when visiting some of one's favorite locations or even discovering a new location. When going on a vacation, there is so much to pack but one thing some people tend to neglect when packing is towels. This is because several travelers do not know the importance of travel towels.
They always come in handy when hotel towels are not a traveler's favorite; for comfort and personal hygiene purposes, it is just the best. It also offers some flexibility when taking an unplanned visit to the lake or the beach. Having a quick-drying travel towel is a must for road trips, camping, and even trekking; they just come in handy at all times. Here are key things to consider when choosing a travel towel.
How to pick the best travel towel type
The majority of travel towels are made of microfiber material because it's super lightweight and quick to dry. Apart from this, there are other materials to choose from and things to consider when looking for the best travel towel.
The material
Microfiber
So far, a good majority of the best travel towels are made of microfiber; which is a synthetic material that just wipes off water from the skin instead of absorbing it though some have been made to be good at absorbing. One advantage is that; they are super light, which makes it easy to travel with and they easily get dry as well. For Turkish cotton lovers, you can find your Turkish towels here.
Turkish cotton
Coming right after microfiber towels, Turkish cotton towels are the most widely used towels for traveling. This is because Turkish towels are made of quite a thin cotton which also makes them super comfortable and absorbent. Their thin nature makes them occupy less space plus they are also quick at drying. Interested in purchasing this travel towel, you can find your Turkish towels here.
Linen
Another type of travel towel which is loved by many is the linen travel towel. Naturally, linen comes off as being a natural antibacterial and highly absorbent material though they can somehow be more expensive when compared to other travel towels.
Bamboo
Bamboo travel towels are equally another standard antibacterial and sustainable choice when it comes to travel towels. They are softer than linen and made with a fabric quite similar to cotton.
Size
There are several different travel towel sizes. When buying one, the most essential thing to bear in mind is that the travel towel has to have a normal size based on the traveler's body size and use. The biggest travel towels are usually over 70 inches wide which should be sizable for almost everyone. Travelers can always pack one or more towels depending on the duration of their trip.
Cleaning
Just like every regular towel, a travel towel will need to be washed. Towels made of linen and bamboos are naturally antibacterial which makes them a good pick for people who are going for a short visit. Choose towels with materials that will easily get dry when washed.
Use
Will, the towel be used at the beach, camping, backpacking, or just bathing? The different towels each have areas which they are most suitable for. Microfibers and Turkish cotton towels are good for camping and hiking due to accessibility ease.
Please share your best towel tips in the comments below, on Twitter, Facebook  or Instagram.