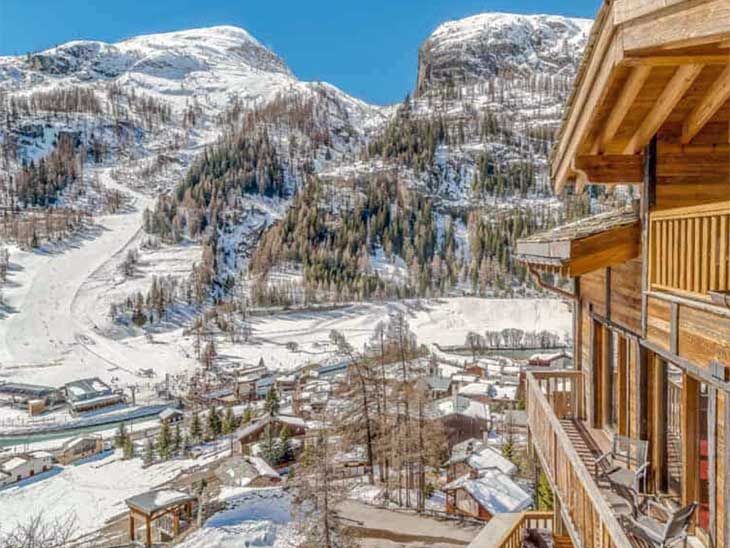 Discover Exceptional Luxury Chalets from Carte Blanche Collection
What distinguishes a luxury ski chalet from ordinary to outstanding? If this question has crossed your mind, it could be you are looking for a chalet that can give you unforgettable experience. These luxury chalets in Tignes Val d'Isere will blow your mind. Here you'll find the biggest and thrilling collection of extraordinary luxury chalets located in Tignes Val d'isere ski resort.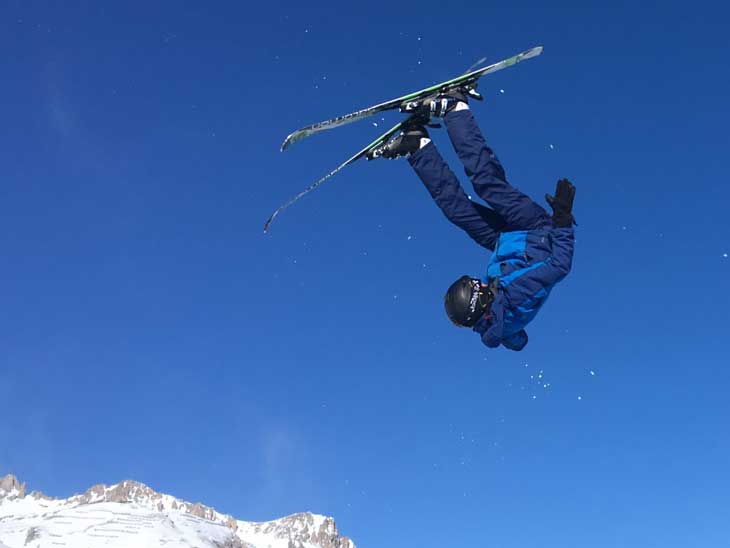 Luxury is all about an incredible experience of creating lasting memories. Carte Blanche collection of prestige accommodation and high-class chalets is impressive. Their luxury chalets are equipped with the best amenities, and will shower you with comfort. Besides, their highly courteous staff will make your stay one of its kind. The staff are accessible on 24/7 and they'll have your back for anything you may need. Below are some luxury chalets in Carte Blanche collection;
Chalet Charlie
Chalet Charlie is stunning. Its décor and furniture are on another level. It has sleek lines and striking features to ensure that you enjoy every second. It's fully equipped with luxury spa facilities such as steam room, Jacuzzi and sauna, table soccer, garage, etc. Also, you can spend quiet moments in any of the six highly spacious classic double-room not to mention that there is a well-equipped children's room. It has a shared swimming pool. You'll love the superb sound system, a lovely fitness room, and you'll have access to Wi-Fi on 24/7.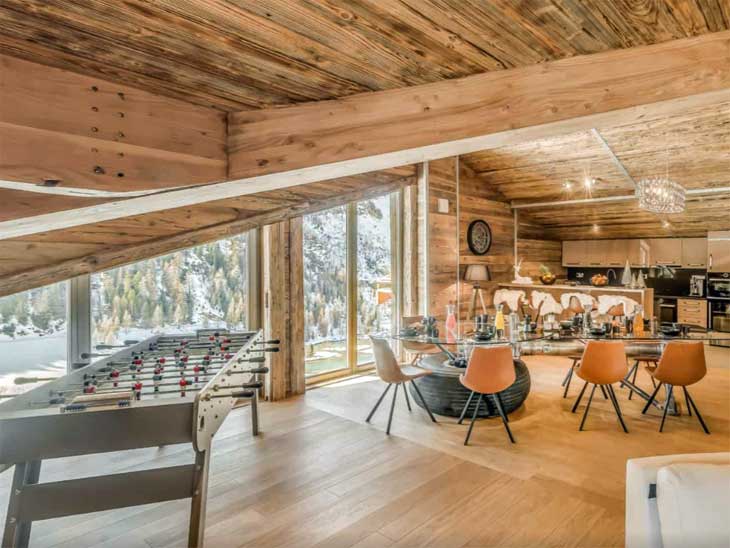 Chalet Quezac
Chalet Quezac is an incredible mountain chalet. It was designed with expertise and with the interest of the guests at heart. For instance, it provides 600m2 of top-class comfort and style. It has 7 bedrooms that can accommodate a maximum of twelve adults and about four children. Furthermore, it has world-class amenities including a private pool, Jacuzzi, steam room, sauna, hot tub, fireplace and so on.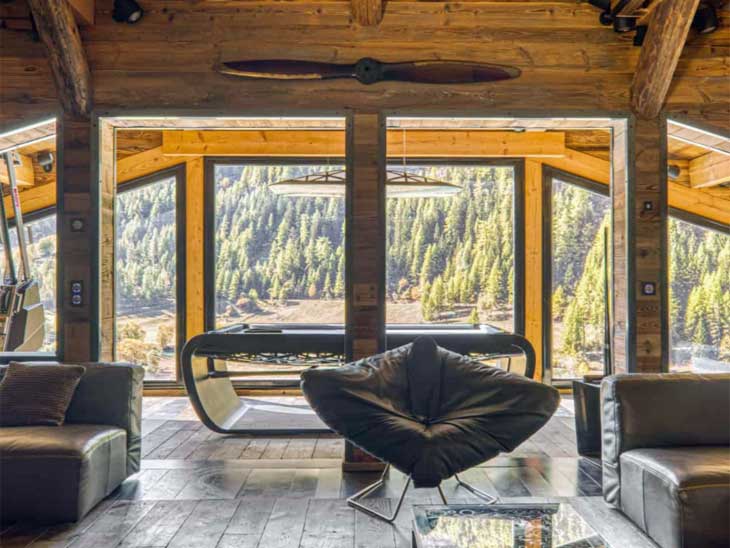 Aside from its strategic location, it has spacious living spaces to enhance comfort. It's the best place for a grand celebration or a couple or family reunion.
Chalet Ubud
After having some good time outside on a chilly day on the slopes, nothing could sound better than entering an exceptional Indonesian retreat. Chalet Ubud comes with 5 spacious and spectacular bedrooms.  After a tiring and exciting skiing adventure, it has the right amenities to relax your muscles.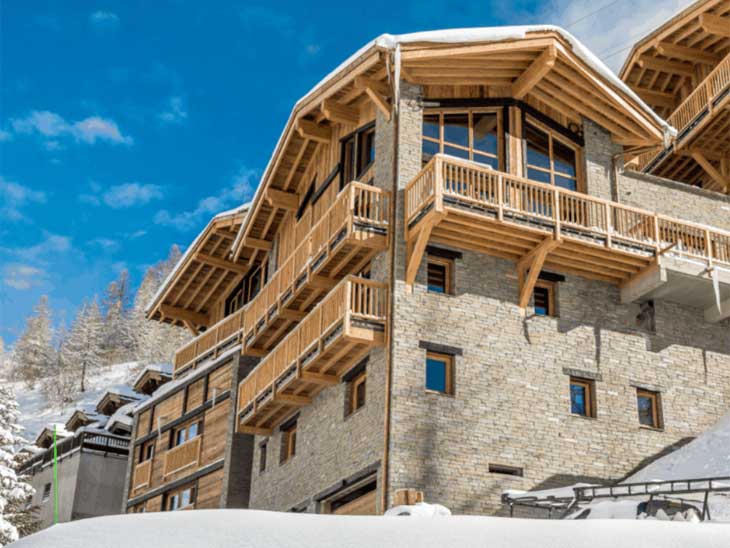 Your children will have an experience of a life-time since their room is fun-filled with striking bunk-beds. The chalet has an inclusive list of amenities including an exceptional fitness room, Ski room, table soccer, kid's play area, hot tub, a superb sound system, garage, reliable internet access to mention but a few. Every second spent here is worth it.
Chalet Banksy Tribute
Chalet banksy tribute boasts of luxurious features. Most of its details are an inspiration from Banky's favorite cities. Just like the name suggests, this chalet design reflects the artist's popular works. It has 4 bedrooms which are well decorated and organized.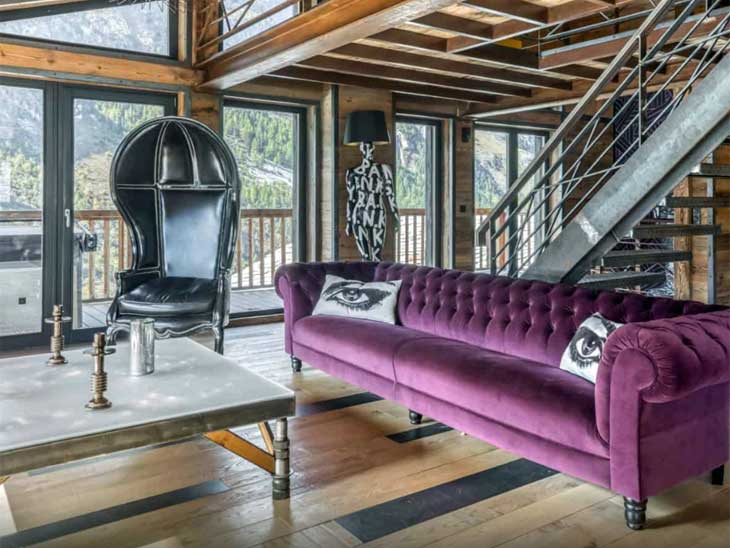 You'll enjoy the spacious and unique kitchen and living room. You'll have some good time enjoying some wine or favorite foods with friends and family. We haven't talked about the luxurious bathrooms, hot tub or even the fully equipped fitness room. If you are a game fanatic, all your gaming needs are well covered. Click on the link above to discover more exceptional chalets located in Tignes Val d'isère ski resort.
Please share your best tips for a luxury chalet in the French Alps the comments below, on Twitter, Facebook  or Instagram.