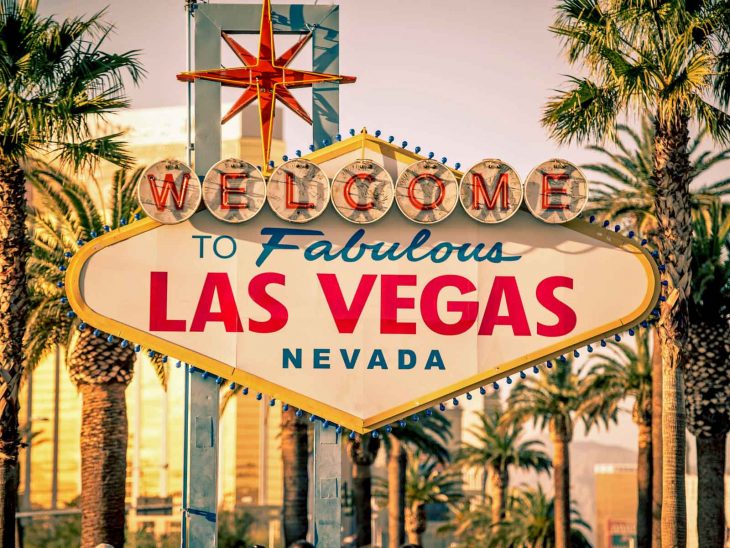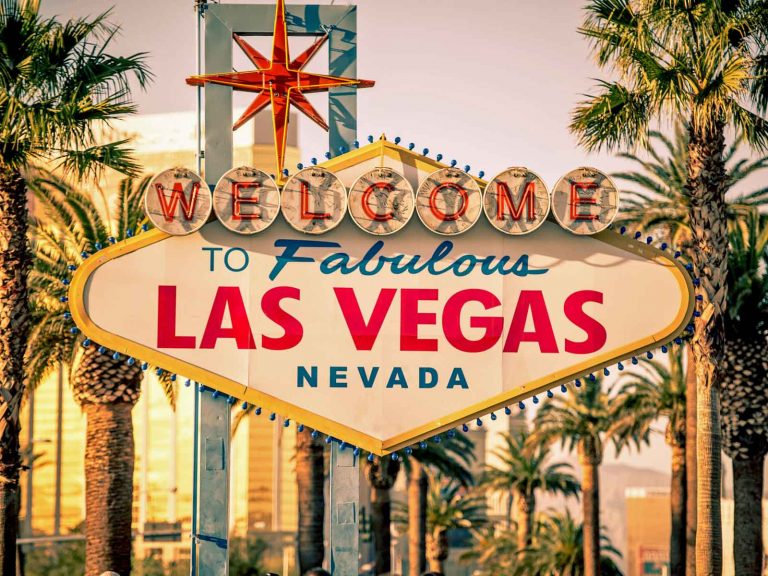 Five Must-See Attractions in Las Vegas
The Call of the Sin City Siren
If you have never been to Las Vegas, get there! You don't have to be a high roller, or even a roller for that matter, to delight in all of the madness that is affectionately known as Sin City! just that alone is worth being on everyone's checklist when it comes to destinations across the US.
But, let's face it, most of us won't go to Las Vegas and immediately turn into Al Capone. We like to cheekily say, "What happens in Vegas, stays in Vegas" probably that's the first thing we learn about Las Vegas, the second one being gambles! Nowadays you can bet instantly from anywhere no matter the time or place, of course, it could be limitations due to local restrictions on your state or country, so Vegas would be the place to give it a try on a beautiful and huge land-based casino, there are plenty to choose!
However, the reality is much more benign for the average tourist looking to dine at one, or more, of the many exceptional restaurants, take in a show, drink to excess, and spend a few hours in the casino of his or her choice – of which there are many!
So, with that, let's venture on and discuss five of the many eye-popping attractions worth visiting as we vacation at the biggest adult playground on earth.
The Las Vegas Strip – South Las Vegas Boulevard, Las Vegas, Nevada
The "Strip" is where all the tourists go to gawk at the scantily clad women and the beautiful people. It is tailormade for people-watching as the characters walking up and down the Strip range from Jesus freaks, muscle-heads, and ladies of the night – or day. Hey, it's Vegas, where everything can be purchased at the time and place of your convenience.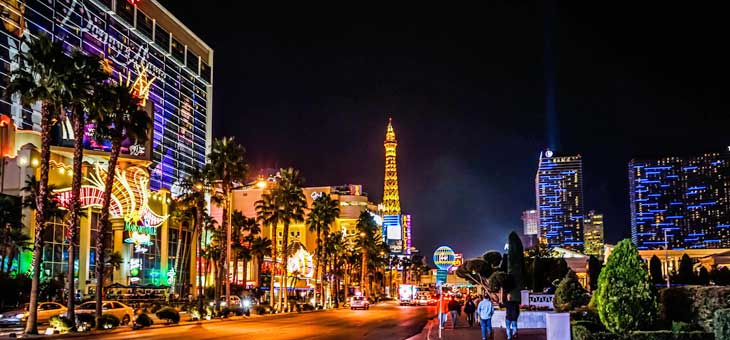 The largest hotels in the world are all eyeballing each other on the strip and these glitzy, ritzy, billion-dollar palaces are unlike any you will see anywhere, let alone in one concentrated area. Each of the hotels features sprawling casinos & Sportsbooks, luxury dining, casual restaurants, and night clubs not to mention the many shops adorning the main concourses.
The Mob Museum – 300 Stewart Ave, Las Vegas, Nevada
This non-profit will delight all of those who are intrigued by the wise guys and gangsters of days gone by as well as the more contemporary version of the syndicate. Pictures, tours, and interactive exhibits immerse you in a world that few truly know. The Firearm Training Simulator is not to be missed as you are thrust into the shoes of a law enforcement officer which forces you to make split-second decisions on whether to take your finger off the trigger or fire away!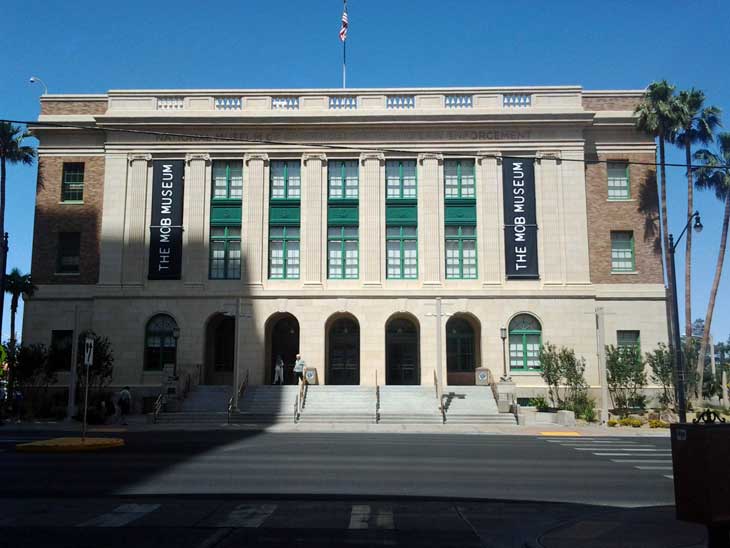 Participants must be at least 13 years old and those who are 13-15 must be accompanied by an adult, and parental consent is required for this exhibit.
Fremont Street Experience – Fremont St, Las Vegas, Nevada
Occupying the westernmost five blocks of Fremont Street, including the area previously known as "Glitter Gulch," as well as adjacent streets, this is essentially the desert's version of Bourbon Street down in New Orleans. There is more to see and do than you'll have time for but just trying to get to all the attractions is fun all by itself.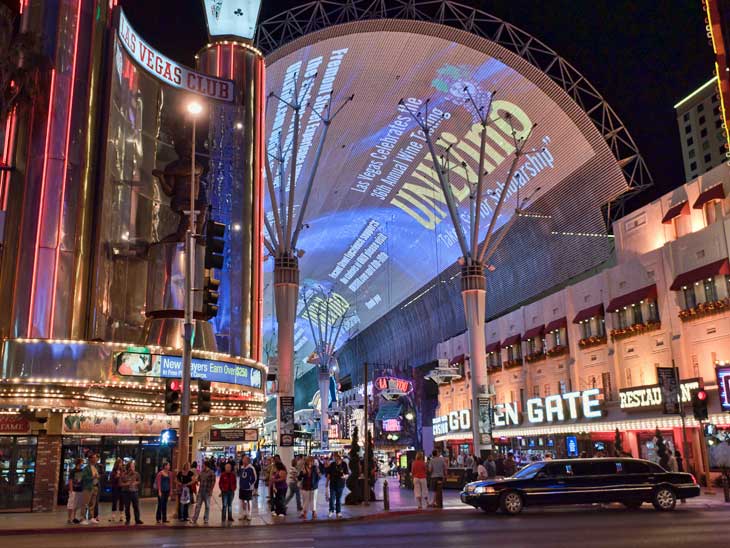 Casinos, shops, bars, restaurants and so much more are all harbored under one giant 90-foot canopy of lights, sound, and color in the mall section of Fremont Street. An epic light and laser show is staged several times throughout the evening when all the businesses shut off their lights and cede the stage to the more than 12 million LED lights that illuminate the outdoor mall located in the historic section of Las Vegas.
Stratosphere Tower – 2000 S Las Vegas Blvd, Las Vegas, Nevada
Located at the STRAT Hotel and Casino, the SKYPOD takes you 1,149 feet above the ground and into a two-level indoor and outdoor deck featuring gourmet sandwiches and craft cocktails with breathtaking views of the metropolitan area.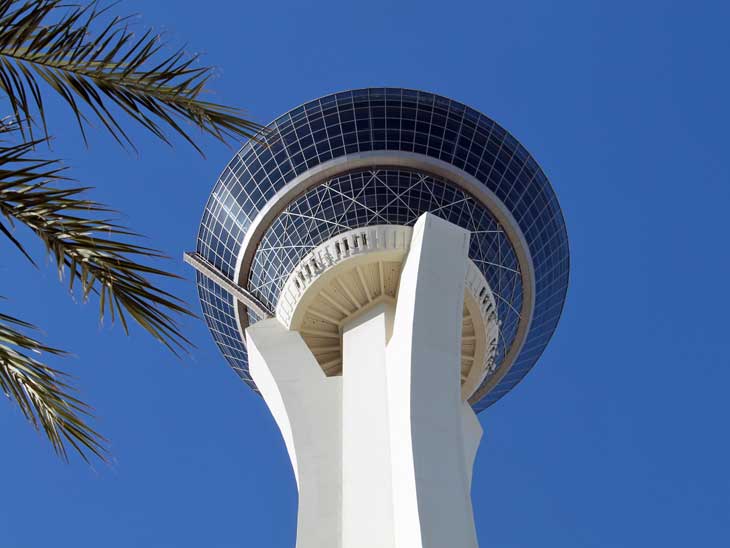 For those who are uber-adventurous, take a leap with SkyJump, a controlled descent that allows you to spiral down the STRAT Tower! There are other thrill rides as well so make sure to check it all out when you're in town!
Siegfried & Roy's Secret Garden and Dolphin Habitat – 3400 Las Vegas Blvd S, Las Vegas, Nevada
The Mirage was home to magicians Siegfried and Roy for 13 years and featured countless dazzling performances which always included their iconic white tigers and other stunning visuals. In 2003, Roy Horn was bitten by one of the tigers, causing serious, although not fatal, injury, which abruptly ended their world-renowned show.
But their memory lives on as the Secret Garden and Dolphin Habitat is located in the Mirage and is home to the legendary white tigers, as well as panthers, lions, and an aquarium for the dolphins. Check the calendar for the many revolving attractions that are guaranteed to delight audiences of all ages.
Please share your best tips for Las Vegas in the comments below, on Twitter, Facebook  or Instagram.