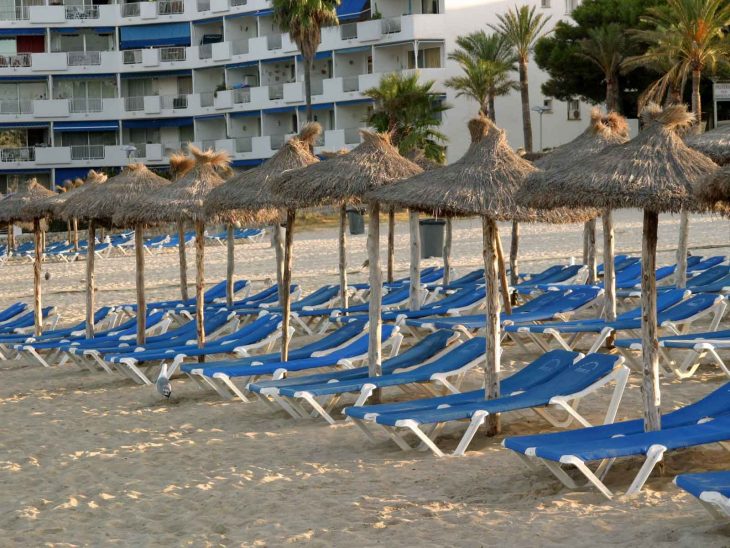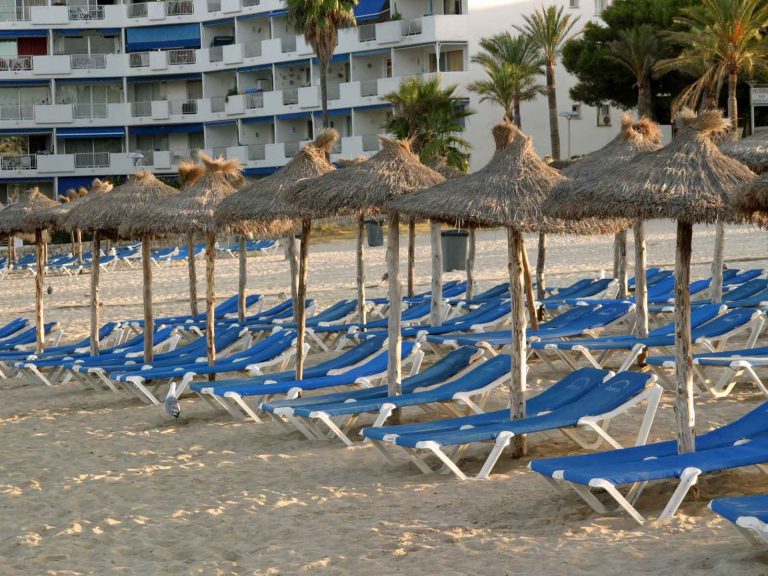 A Story About Non-Revving – '….where millionaires go when they've spent all their money….'
For me the best part of the job was the concessions. Having grown up in Ireland, and witnessed about two good summers in my entire life, I was intent on making up for lost time, and averaged seven sunny holidays a year. At a time when there was little or no airport tax, you could fly to Europe for less than £30, the Caribbean for £70, Australia £130. The downside was having to work up all that extra time, which frequently meant not having a day off for weeks, or working 16 hour shifts, which many of us commonly did. British Midland, furthermore, didn't fly to too many sunny places; until later in my career they only flew short haul. It was no big deal though, as we had discounts with lots of the bigger airlines.
Standing by wasn't much fun. The UK weather being what it is, there is rarely a time when flights to sunnier climes aren't chocker. Add to this the fact that some airlines were for some reason ultra-secretive about their booked loads and anxiety levels soared. Worst case you were delayed by 24 hours, or in the case of an emergency where you couldn't see yourself getting home for days, dug out a manual ticket which you 'borrowed' from the safe and handwrote as a means of alternative escape. Longest I spent on standby was 48 hours in Dubai, but unlike most, at least I had somewhere to stay. I was due to work the following day too, and faced having my concessions suspended had it not been for a repetitive shoulder injury that could crop up at the most convenient of times. It was difficult to disprove too. Longest I had to voluntarily hang around an airport was 16 hours in Larnaca. Would have been 4 hours less only I snapped up a seat on a charter into East Midlands and absentmindedly stuffed my passport in my hold luggage. The baggage staff managed to intercept my bag and retrieve the passport but as we approached the aircraft the pilot was signalling. The doors were closed. I still to this day get abuse over that particular transgression.
As everyone knows there isn't much money in airline work, unless you're a pilot or senior management. A friend once said that working for an airline was like enjoying the lifestyle of a millionaire, without having the hard cash. You paid a fraction of standard ticket prices, the same for luxury hotels, occasionally you got upgraded to business class, very occasionally first. Contacts were important.




Often, choice of destinations was dictated by the cost of living there. As you weren't paid much, you learnt to make what money you had go far. You backpacked if it meant having money to go out. I enjoyed Thailand, the Caribbean, the Greek island of Ios, the Med, but my favourite destination was, and still is, Cape Town. You could live like a king in South Africa for a quarter of what it cost in Europe. My friends and I would stay in a backpackers in Green Point for about a fiver a night each, whilst dining in top restaurants for peanuts. Cape Town is home to some of the best beaches in Africa, and a taxi bus to most places in the city cost less than 40p. We always felt safe there too.
You didn't generally fly long haul unless you had eight or nine days off. As you were standing by you tried to have a cushion of a day or two to get back, especially if loads were heavy. For shorter stays I'd head to Majorca on Midland. You were entitled to a number of free flights a year, and like I was saying earlier, aside from southern France, Majorca was as exotic as you got with our airline. It was cheap and cheerful. We had a contact that got us a bog standard apartment for about a tenner a night in Santa Ponsa. A taxi from the airport wasn't much between us.
Where the Brits flocked to Magaluf, the Irish flocked to Santa Ponsa. The bars, the music, one or two of the restaurants, the comedy videos that resonated from the bars, were all Irish. Santa Ponsa was the last place anyone would expect an Irish person to go on holidays. I went there that frequently I got ridiculed for it. 'Good old Santa Ponsa,' my brother once remarked, 'Where millionaires go when they've spent all their money.' It was in response to me suggesting we head back for a third time in six months.
Typically you'd try and swing an upgrade, and if the cabin crew recognised you – often they did as you probably issued the tickets at some point – you walked off the aircraft with a carrier bag of miniatures.
When we got to Santa Ponsa we'd stock up on mainstays like pasta and soup, and Don Simon carton wine. Equivalent to about 40p a litre, the white version was like paint stripper, but the red wasn't too nasty if you kept it really cold. We didn't eat out much, and kept what little money we had for boozing. We weren't sightseers. We did the superficial pubs, clubs, staying out late, sleeping in the sun stuff, and left the cultured stuff to the cultured.
You might be interested in reading the rest of this series about working at an airport.
Do you have questions or own experiences of flying for free, non-rev? Please get in touch  via email, in the comments below, on Twitter, Facebook or Google+.