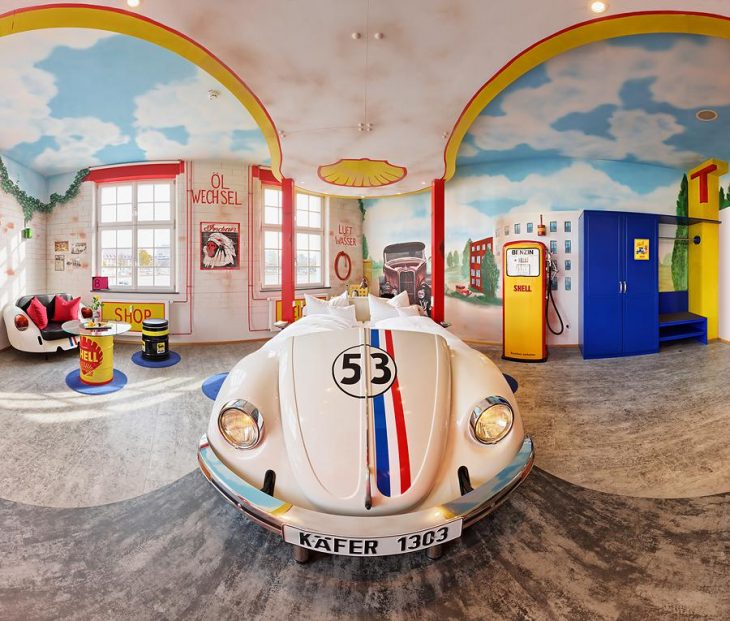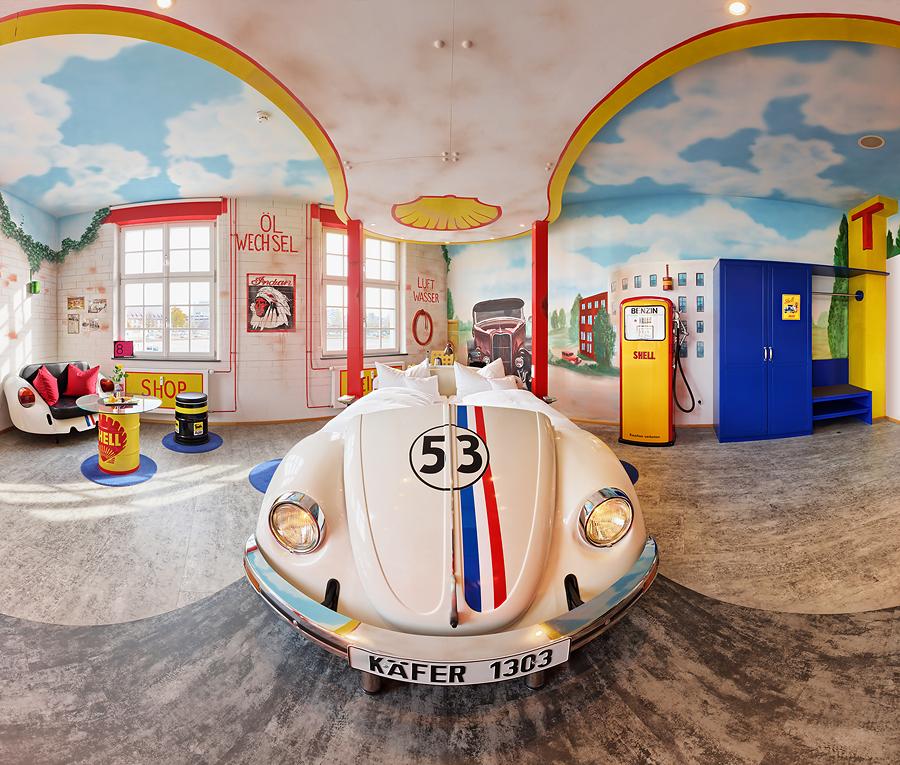 Calling All Petrolheads! This is Where You Want to Stay..
You are a true car enthusiast and miss your cars when vacationing with the family? We have the perfect hotel for you: The V8 Hotel in Böblingen! Located by Stuttgart's old airport and opposite the Mercedes-Benz factory and with Porsche and Mercedes-Benz museums not far away. Just by the hotel you find Motorworld with more than 200 classic, vintage and sports cars to see. If you want to send your significant other away (so you can focus on the cars without distraction) Outletcity in Metzingen is not far away.
The hotel opened in 2010 but building was raised in the 1920´s and is listed as a cultural heritage. All rooms are well furnished with all amenities but it is the Themed Suites you really want to stay in! You can sleep in a car wash, a "Herbie" or why not go for the suite in the former ATC Tower where you can indulge with private sauna and a terrace of your own to watch the sunset from?
If you want to try cars other than your own you can rent the hotels Morgan 3-wheeler or their Wiesman roadster (which I understand is built on a BMW chassis).
On the premises there are 3 restaurants, a microbrewery, a spa with rainforest showers, free parking (did not expect anything else), free Wi-Fi for guests and much more. Rest assured that the whole family will enjoy the stay at V8 Hotel. It is a perfect stop on your way to your final destination.
For more information, please visit their website: v8hotel.de. I hope you enjoyed this article about this family hotel Stuttgard. Please let us know in the comments below, on Facebook or Twitter if you know any other spectacular hotels.