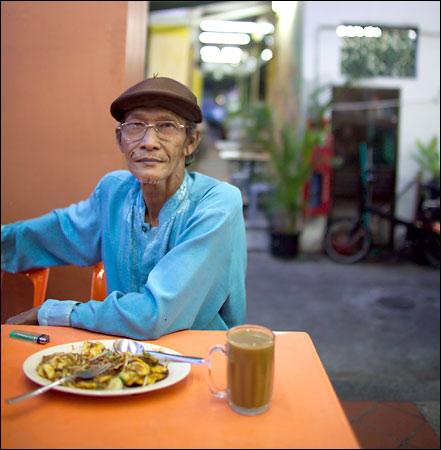 5 Things To Do Off the Beaten Track in Singapore.
In our introduction to Singapore we mentioned a few great but well-known things to do on the island. With a city offering lots and lots it is sometimes hard to choose and we are hoping to take the pain away. Do spend time on the major attractions because they are great, but don't miss out on the smaller, less known things. Here are a few of my favorites off the beaten track in Singapore.
Go bicycling on Pulau Ubin.
Go bicycling on Pulau Ubin is a great get-a-way when you need a break from the city pulse and some exercise.The little island is nice for an afternoon and accessible by a short ferry ride from Changi Point Ferry Terminal. Bikes can be rented for 8 – 15SGD. To be honest, I have not been here myself but a colleague of mine confirms it is great. She loved it! BBC Travel confirms her sentiments.
Go for a meal or a glass of wine on Duxton Hill.
Go for a meal or a glass of wine on Duxton Hill. As I have understood it, this was formerly a seedy area but is now cleaned up and very nice. 2-storey shop houses surrounds the little square and the cobbled streets but without the hustle and bustle of other parts of Chinatown. It is hard to understand that you are in a modern metropolis with 4 million citizens when dining on the sidewalk here. I have eaten at BROTH and DIBS and had a great time. Citynomads have more suggestions.




Visit the horse races at Singapore Turf Club.
If you go to the races often, this might not be the thing for you. If you go every 10th year, like me, this is something very exotic and fun. Singapore Turf Club offers restaurants, bars and is very well-organized. You can bet on the horses which just adds to the excitement and gets the adrenaline flowing.
Visit the horse races at Singapore Turf Club.
Visit Chinatown Heritage Centre.
Easily missed but well worth a visit even though it is in the "touristy" part of China Town. The museum is in traditional shop house and covers the Chinese immigrants lives and sometimes hardship. Do the both temples nearby at the same time and you are all set with religion and history for at least a day.
Visit Chinatown Heritage Centre.
Go shopping on Haji Lane.
Go shopping on Haji Lane in the muslim part of town. Used to a forgotten street but now a great place for stylish design and trendy shops. Not too far from Raffles and the Marina Bay Mall, so if you get an overdose of big international brands, this is your refuge. Remember that some of the shops are located on the second floor.
These are great ways of exploring the city with new eyes. Hope you will enjoy Singapore off the beaten track! Feel free to comment with your own tips, share these with friends or tweet me @totvl.
You might also be interested in how to extend your trip to Singapore with a beach break on Bali, Langkawi, Pangkor Laut or Perhentian, Redang or Tioman Island.