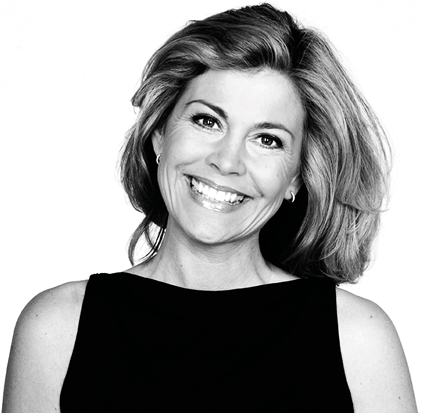 Experience Mi Marbella – an Interview with Mi Ridell!
We all know that Marbella in southern Spain has been on the tourist radar for a long time and some people even frown their faces when Marbella is mentioned. Nothing could be more unfair than frowning! I was lucky enough to get an interview with Mi Ridell, Swedish actor, lecturer about body language and author of the Facebook group "Mi Marbella" (which is a clever play with her first name and the Spanish word "mi" which means my or mine). Mi spends lots of time in Marbella and knows the destination in and out. Please read the interview with Mi Ridell below.
Q. Mi, how long have you been visiting Marbella and what was your first impression?
A. I first visited Marbella 10 years ago and to be honest, I was not impressed. I thought I just met fellow Swedes and people escaping the darkness and the cold in northern Europe during a weekend. I returned with my kids and realized that there actually is something for everyone. Marbella has everything from culture, shopping, scenery, amusement parks, skiing in Sierra Nevada not far away, bull fighting arenas and so much more. Combine this with Spanish food, Spanish hospitality and 320 days of sun yearly and you have a great destination!
Q. What is the biggest difference between Marbella today and 10 years ago?
A. There is a huge difference between now and 10 years ago! Property prices in Marbella has been on the rise for the last 5 years while the rest of Spain has been on a decline. The Swedish magazine "Connoisseur" have recently made an article about Marbella. Connoisseur readers are well-travelled, have the opportunity to go where they want and generally looking for the best. Also when walking around town there are changes, new openings of shops, hotels and cafés and renovations going on in many places. All this together tells me that Marbella is on the international radar.
Q. Sounds like an exciting place to be right now! To be honest, I have never had the opportunity to visit Marbella. Please tell me what I should expect when I come over.
A. Depends on which time of the year you will come. If you come in December – May you can go skiing in Sierra Nevada which is only 2 hours away by car. If you want to combine it with Al Hambra in Granada you can do that, just make sure to book guide and tickets in advance.
Closer to Marbella you will be able to hike in the mountains, experience beautiful lakes, stunning cliffs and lots of culture. There are several villages filled with handicrafts, ceramic artists in Casares, painters and many other types of artists. Please do visit Mijas where you can take a donkey taxi or just watch typical Spanish village life. If you decided that you have had enough of culture you can always visit Puerto Banus where you have the yachts lined up in the harbour and the international luxury boutiques along the board walk. You can experience so many contrasting things here during your stay which adds to the charm and you will never get bored.
If this isn't enough you can always go to Tarifa which is one of Europe's best spots for windsurfing or kite surfing. Speaking of adrenaline and fun filled activities, did you know we have "Cable Ski Marbella" which is a wakeboard and water-ski centre? You can also visit Aventuria Amazonia with its Ziplines and climbing facilities, Funny Beach go-carting, Costa Water Park or just take a walk along the boardwalk between San Pedro and Marbella where you have outside gyms like at Venice Beach in California, benches and lots of people passing through. There are so many things to do in Marbella!!
Q. Sounds like a blast! If I want to go shopping in Marbella, where should I go­?
A. It depends on what you are looking for. If you are looking for the big international brands like Gucci, Prada and such you should go to Puerto Banus. In Puerto Banus there is also an El Corte Ingles department store. Around Plaza De Naranjos you have many independent shops and great fun strolling around.
There are lots of idyllic village markets on different days in and around Marbella. Personally I like Estepona market day a lot!
Just outside Marbella you will find La Canada shopping centre where you will find everything from building supplies, phone repairs and electronics, shoes, clothing and virtuallyeverything.
Most major stores are open on Sundays nowadays, which was not heard of earlier.
Q. Where would you recommend to go for a meal?
A. You will find all types of cuisines in Marbella. Just take your pick and enjoy. My favourite part of Marbella is La Campana which is a little bohemic and not so chic but very good food at affordable prices. Around Plaza de los Naranjos, which is a great part of town, you will find several nice restaurants too. You just have to try Casa Nice & Casa Mono. This is a quaint part with the old church and nice old buildings. I also like Los Bandidos in Puerto Banus with its elegant casual dining. Good food in a nice atmosphere and highly recommended.
Q. What kind of accommodation can I book?
We have all kinds of accommodation, everything from chic boutique hotels to large resorts. If you come here to play golf, you will probably like Los Naranjos, Las Brisas, Villa Padierna, Finca Cortesin or Marbella Club. Being an expatriate Swede I like the fact that some of the big resorts serve traditional Swedish food like the Christmas buffet and such. If you are a golfer you want to check out golf-service.com who can help you with all bookings and green fees.
Many prefer to rent a house or an apartment, especially if they stay for a longer period of time. Nordica Sales and Rentals in Marbella do a good job and offer both long and short-term!
If you are looking for a nice hotel in the Old Town, I must mention The Town House with a gorgeous rooftop terrace. The Swedish owners are fab and I can see myself having a nice breakfast there! If travelling with your significant other, I definitely recommend staying in Marbella.
Q. Thanks Mi, you have been extremely helpful with lots of good tips! Have we missed talking about something in Marbella?
A. Believe it or not, I have more! I just want to mention that rest of Spain is not far away. You only have 2 hours by train to Madrid and Gibraltar (which is not Spain) is only an hour away by car. If you are considering to move here there are plenty of possibilities. The Swedish School in Marbella offer solutions for Swedish students and there several other good schools to choose from.
Thanks for your time Mi, you have given me invaluable input on what seems to be a great destination with lots of activities and things to discover!
If you want to learn more about Mi´s Marbella, please like the page on Facebook which is continuously updated. If you want to learn more about Mi Ridell, please visit http://www.mi.ridell.com/ and www.miridell.onjuiceplus.se. If you are convinced and looking to purchase your own estate, you should check out Marbella´s Premier Real Estate Agent.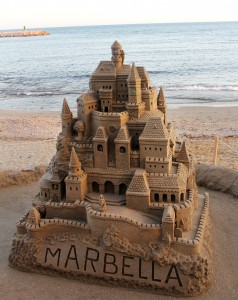 If you want to share your tips about Mi Ridell Marbella I would love to hear from you in the comments below, on Twitter or on Facebook.