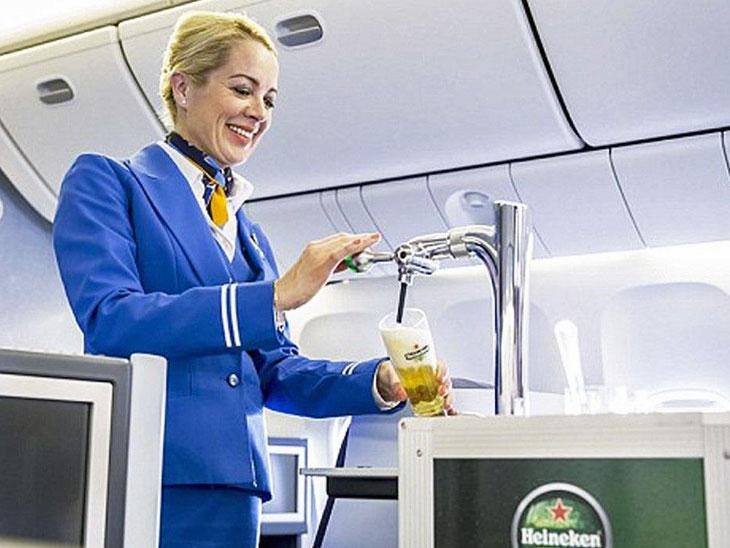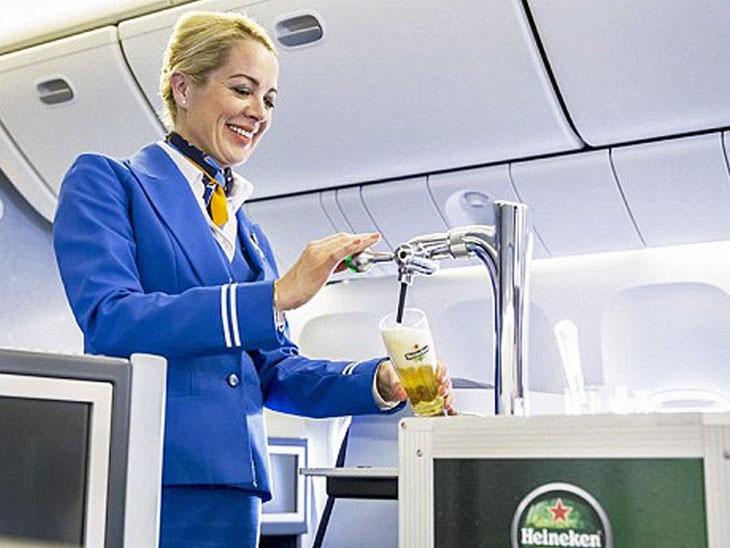 KLM to Serve Draught Beer In-Flight
Frequent fliers & beer lovers, listen carefully because this announcement is especially for you! KLM & Heineken (2 great Dutch companies) has teamed up and designed the first draught beer tap suitable for use in an airplane. Read on to find out how it became reality!
We all know that a draught beer tastes a lot better than a canned one, which the good people at KLM also has understood. The problem has been that regular beer taps are not working properly in a in the air, since they will only produce lots and lots of foam if used inside a pressurized airplane cabin.
Product Development of Draught Beer in The Air.
KLM says that they have been experimenting with keg designs for years and has finally found a solution. The beer tap is a re-designed drinks trolley containing the keg of beer and air pressure compressor.
A normal beer tap would also contain a cooling unit, but due to space restrictions on board the aircraft, the cooling unit had to be left out. KLM and Heineken solved this by delivering the beer cold to the airport. The trolley itself is designed to work as a huge thermos flask that keeps the beer at a nice, frosty and drinkable 41F/5C.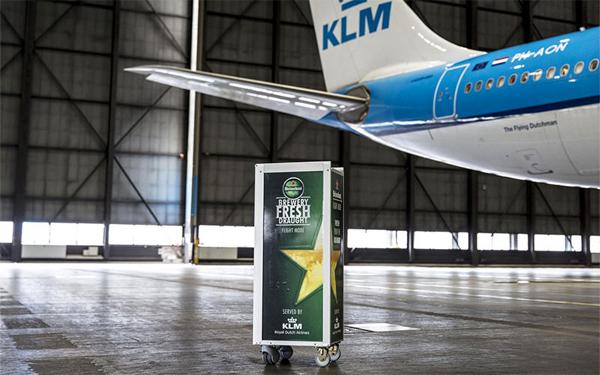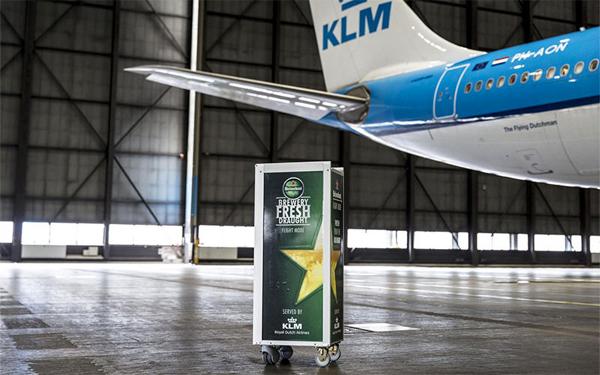 When Will I Be Able to Have a Draught Beer On the Plane?
KLM´s intention was to launch their new beer tap on the Amsterdam to Curacao route on the 2nd of July but are still awaiting the right safety certificates from civil aviation authorities. This is a formality and the airline hopes to be able to introduce the beer tap on selected routes during August.
Well, at least I am looking forward to my next KLM-flight with this high altitude beer dispenser in place, don't you?
Do you think a beer tap in the air will affect your choice of airline or is it just an added bonus? I am looking forward to your input via email, in the comments below, on Twitter, Facebook or Google+.