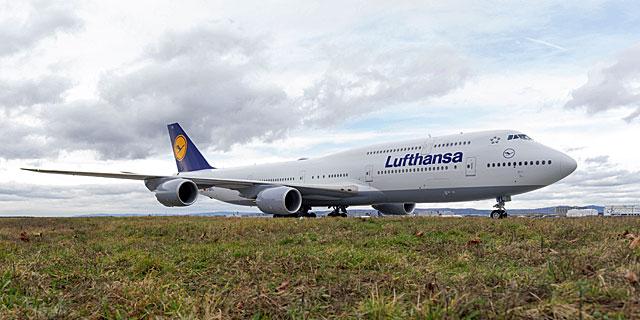 Lufthansa Introduces Premium Economy Class
For the first time in 35 years Lufthansa introduces a new class of service. In March they introduced Premium Economy which is bookable now and available for flights in November 2014 and all planes will be upgraded by 2015. First aircrafts to get the new cabin will be Boeing 747-8 which is pictured above.
Except for more leg room, bigger touch-screen, amenity kit, water bottle welcome drink and a meal served on real porcelain passengers in the new travel class will get 2 x 23 kg checked baggage. The airline indicates a surcharge of about 600EUR for a trip over the north Atlantic.
Read Lufthansa's press release here: World premiere: Lufthansa presents Premium Economy Class – News & Releases – Lufthansa Group.
I would love to hear from you!. Please comment below, on Facebook or on Twitter.