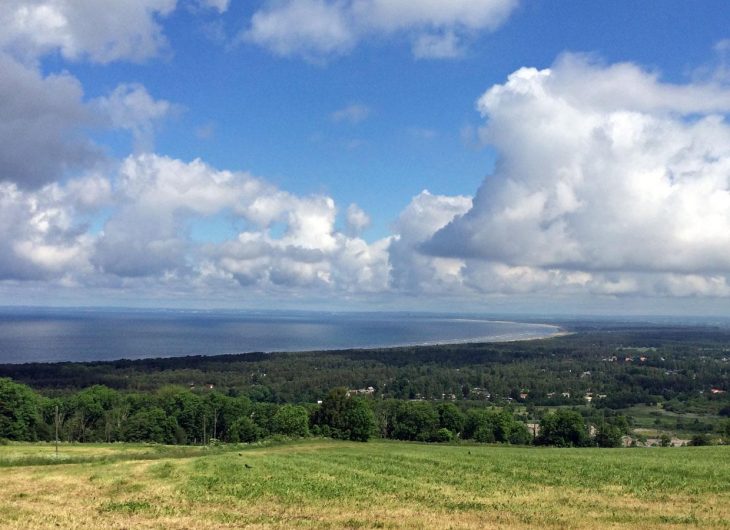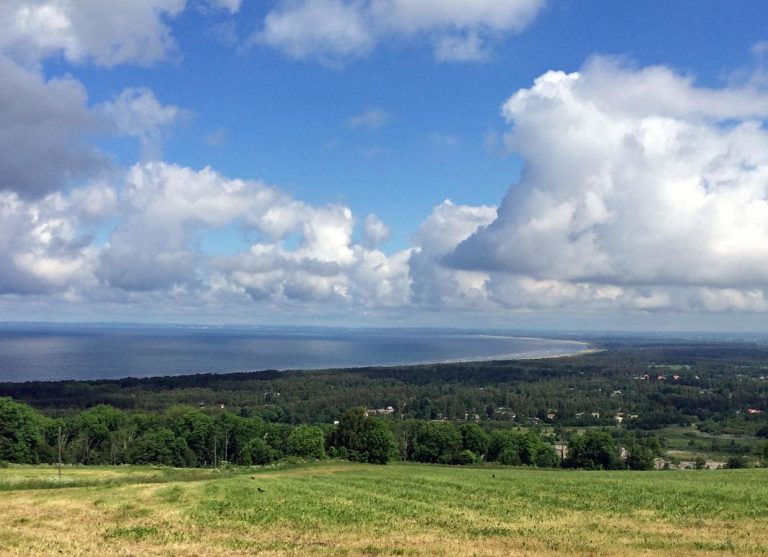 5 Things To Do Around Båstad (Southern Sweden).
When Sweden is mentioned it is usually the wilderness in the north that is spoken about. Sweden is a very "tall" country and has so much more than just wilderness. One of the most beautiful areas are southern Sweden with its beaches, forests, quaint little towns and much more. Today I am focusing on a small town called Båstad, just north of Helsingborg (please see map here). Båstad is crowded with glitterati during Swedish Open and the party is on 24 hours a day but there is a lot more to discover. Please continue reading to find out what you can do in and around Båstad.
The landscape is green with rolling hills and lost of foliage and you will find interesting things to do, watch, eat and buy around every corner.  I do recommend to go by car, motorcycle or bicycle because public transport does not run very often to these attractions. Here are my favorites:
Visit Ladonia
The very controversial artist Lars Vilks has created a micro-nation called Ladonia where his sculptures Nimis and Arx sits by the water at Kullen. Seems like he is serious with his micro-nation since he crowned a queen in September 2011. The sculptures are assembled of driftwood and looks like something out of a Fantasy book. The trek from the parking lot to Ladonia is sometimes steep so be sure to bring water and to wear comfortable shoes and clothes.
Update 2016-11-24: Sydsvenskan.se reports about a fire that has destroyed about 1/5 of the wooden sculpture.
Update 2016-11-25: I have not been on site myself after the fire, but the statement above looks correct when looking at pictures in this article.
Update 2017-01-02: According to Sydsvenskan.se Lars Vilks has promised to rebuild Nimis again.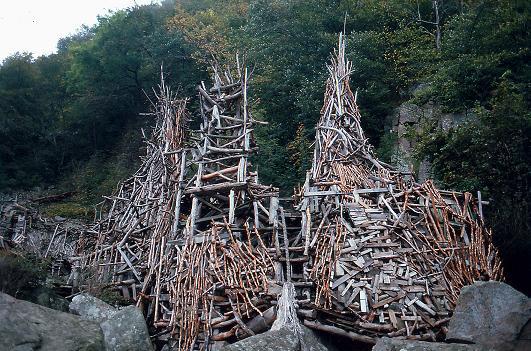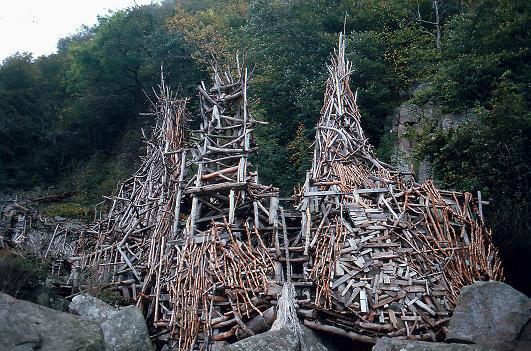 Enjoy The Food and the View at Nivå 125.
EDIT 2018: Nivå 125 is unfortunately closed.
Nivå 125 is a café/restaurant, design gallery and shop with beautiful things to buy. A perfect place for lunch or a cup of coffee. Situated on the ridge called Hallandsåsen (between Skåne and Halland County) and boasts beautiful views of Bay of Laholm. It is boom smack in the middle of the country side with cows roaming next door and well worth the visit. The drive up to Nivå 125 is absolutely gorgeous on small, winding village roads. My GPS found it by adress: Finnsbovägen 277, 269 96 Båstad.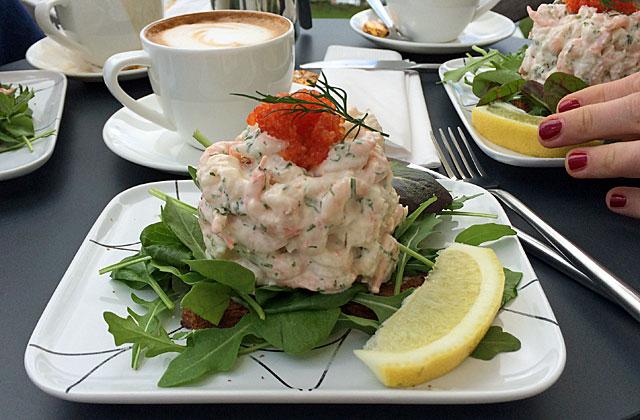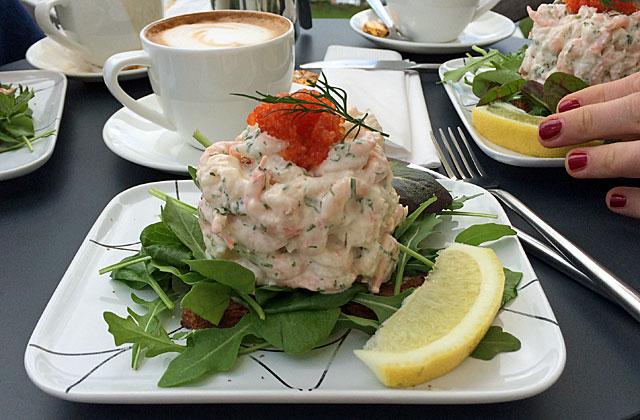 Fly Flightsimulator at the former Airforce Base F10.
The former Airforce base F10 is now a museum of flight where you can learn how it was to serve in the Swedish Airforce. Guided tours are available and the funniest of all for an aviation geek like me is their flight simulators. There are several different airplane types to choose from, even for children, where the most remarkable is a SAAB J/35 Draken fighter plane. A simulated flight with J/35 takes an hour including briefing, flight and de-briefing. Cost is 500:- which is very affordable.
The Swedish supercar Koenigsegg is hand-made not far from the museum.
Summer-Rodel and Zipline at Kungsbygget.
This was formerly a ski slope but snow is scarce in Southern Sweden so the owners converted it to Summer-Rodel which is filled iwith adrenaline, great fun and brings out your inner competitor. For those of you who are unfamiliar with the concept, it is a toboggan in a halfpipe. You can compete against yourself or your friends. This season there is a Zipline as well so you can easily spend half a day here. Check opening hours on kungsbygget.com before you go.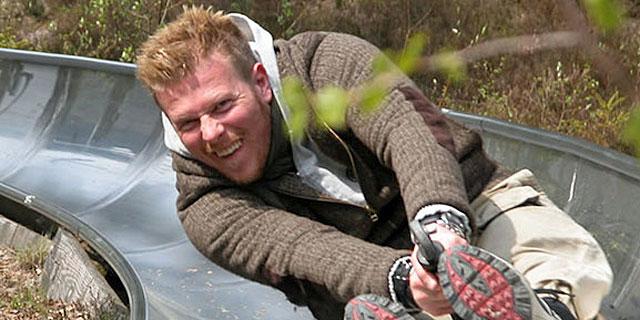 Go To The Beach.
This area of Sweden has stunning beaches and they should not be missed! The best part is that all beaches are public so you can choose freely. On a sunny weekend they will most likely be crowded (by Swedish standards) but on a week-day you will find your own private spot, far from other people. Skälderviken and Falsterbo (further down south) is considered as Sweden's best beaches by the locals.
I hope you will enjoy your time in Skåne. A good resource of information is Visit Skånes homepage, where you will find plenty of more tips. Another idea is to visit The Falcon´s Nest (Falknästet) at Kullen.
I would love to hear from you via email, in the comments below, on Twitter, Facebook or Google+.
---