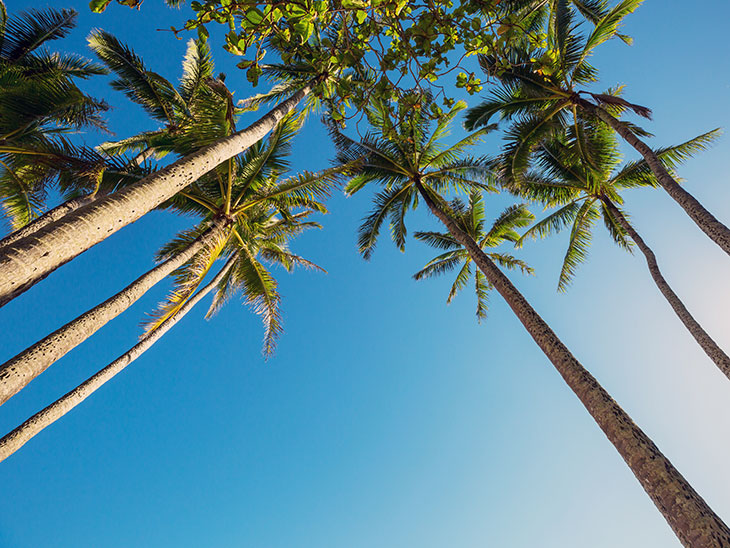 From Mountains to Vineyards: 7 Must-Visit Destinations In Southern California
Are you planning a trip to Southern California and looking for amazing destinations to explore? From stunning mountains to picturesque vineyards, Southern California has something for everyone.
Whether you're a nature enthusiast seeking panoramic vistas or a connoisseur of fine wines looking for a sip of luxury, Southern California beckons you with open arms. Join us as we embark on a journey through this captivating region, uncovering seven must-visit destinations that will leave you spellbound.
Ready? Let's dive in!
1.  Santa Ynez Valley: A Wine Lover's Paradise
Southern California is home to some of the world's best wineries, each offering unique flavors and aromas of high-quality wines. To learn more about Californian wine regions and their history, check out this link: sleeveuphomes.com/a-guide-to-california-wine-regions.
If you're a wine lover, you don't want to miss the breathtaking Santa Ynez Valley – a paradise for oenophiles! This charming valley is just a few hours away from Los Angeles and offers stunning views of the vineyards that dot the landscape.
Wine-tasting tours are the main attraction here, and you can choose from a range of vineyard experiences to suit your taste. You can explore the vineyards on horseback or take a guided tour of the winery.
For a unique experience, try the wine-tasting tours that allow you to blend your wine. These tours offer a hands-on experience where you can learn about the different grape varieties and their characteristics. You'll get to taste different wines and create your blend to take home as a souvenir.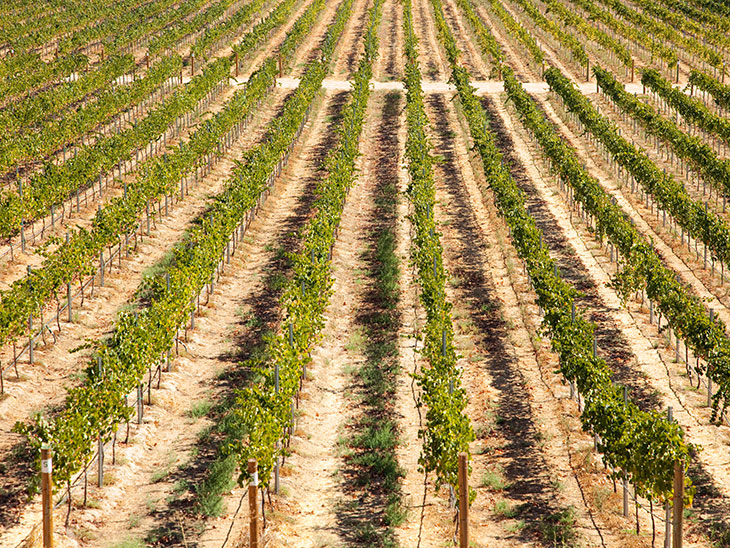 If you're looking for a more immersive experience, book a stay at one of the valley's luxurious vineyard resorts. These resorts offer a range of activities, including cooking classes, spa treatments, and even hot air balloon rides over the vineyards.
2.  Joshua Tree National Park: Where Desert Meets Sky
You'll be amazed by the stunning desert landscape that meets the sky at Joshua Tree National Park. The park is in southwestern California and covers over 790,000 acres of land. The park is named after the unique Joshua Tree native to the Mojave Desert.
The park offers a variety of hiking trails that range from easy to strenuous and lead to some of the park's most iconic landmarks, such as Hidden Valley and Barker Dam.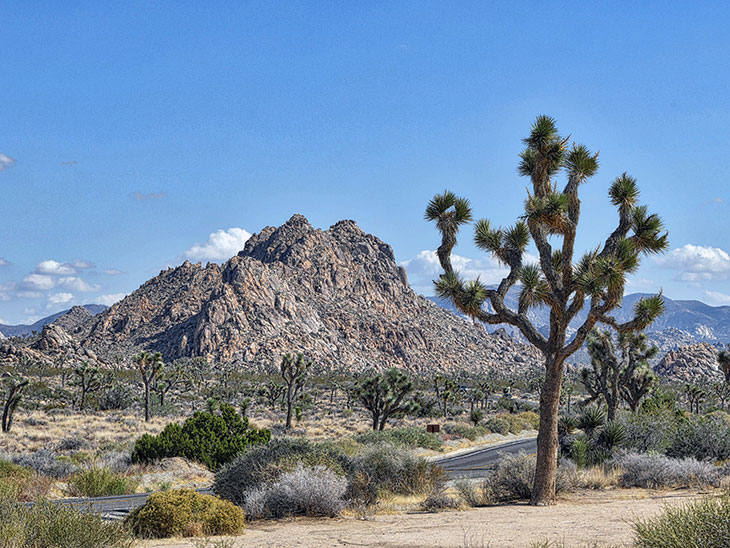 At night, the park's clear skies make it an excellent spot for stargazing. Camping is also a popular option, with several campgrounds available for visitors. Keep your eyes peeled for wildlife such as bighorn sheep, coyotes, and rattlesnakes. Joshua Tree National Park is a must-visit destination for anyone looking to experience the beauty of California's desert landscape.
3.  Big Bear Lake: A Mountain Retreat
Get ready for a cozy mountain getaway at Big Bear Lake, where you can unwind and relax in the peaceful surroundings. This scenic location offers a wide range of outdoor activities that you can enjoy throughout the year.
During winter, Big Bear Lake is transformed into a winter wonderland where you can ski, snowboard, and go sledding on the snow-covered slopes. The pristine snow-capped mountains provide a stunning backdrop for your winter sports activities.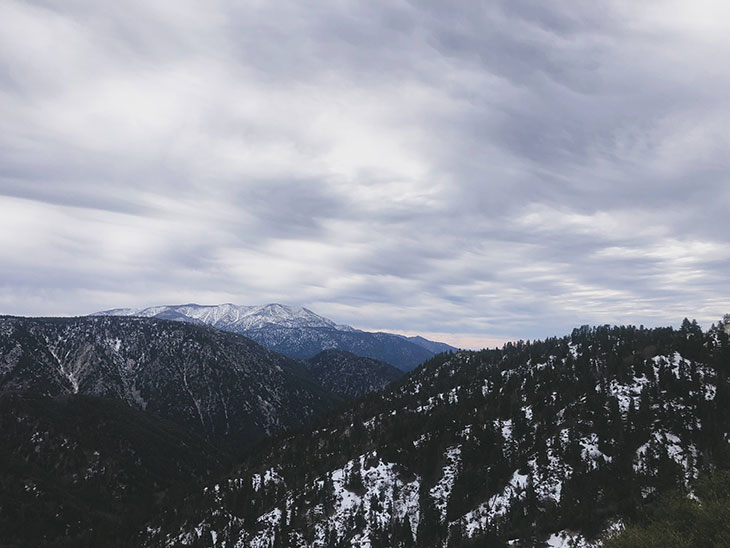 Apart from winter sports, there are plenty of other outdoor activities that you can indulge in at Big Bear Lake. Hiking, mountain biking, fishing, and boating are popular activities that you can enjoy during the warmer months. The lake provides an excellent opportunity for water sports enthusiasts to kayaking, paddleboarding, and swimming.
4.  Catalina Island: A Coastal Oasis
Experience the tranquil beauty of Catalina Island, where you can escape the hustle and bustle of city life and immerse yourself in the stunning coastal scenery. This island oasis is just a short ferry ride from the mainland but feels like a world apart.
Catalina Island is the perfect destination for those seeking adventure and relaxation with crystal clear waters, pristine beaches, and rugged cliffs.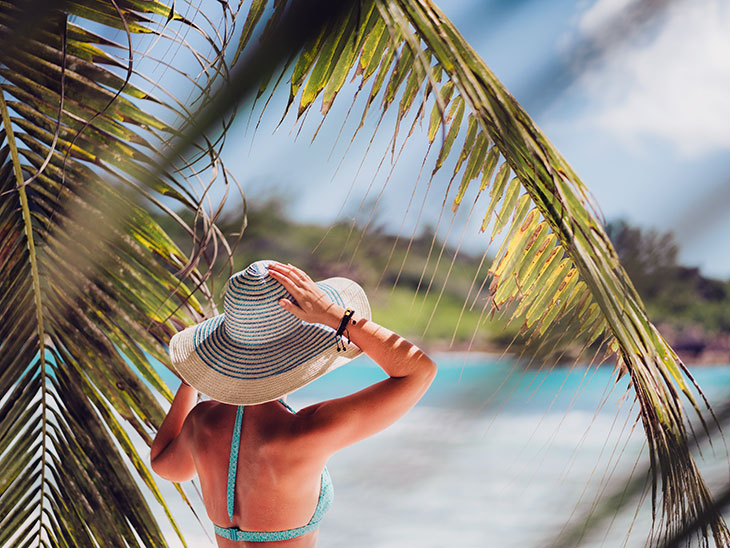 Island adventures await you on Catalina Island, from hiking and biking to kayaking and snorkeling. Take a guided tour of the island's interior to discover hidden coves and breathtaking vistas. Or, explore the underwater wonders of the Pacific Ocean with a scuba diving excursion.
5.  Palm Springs: A Desert Getaway
If you're looking for a unique vacation spot, Palm Springs is a desert destination that offers a perfect blend of relaxation and adventure. This city is known for its stunning desert architecture, which includes mid-century modern homes and buildings.
Tour the famous Kaufmann Desert House or the stunning Parker Palm Springs Hotel. You'll be amazed by these beautiful structures' sleek lines, large glass windows, and unique angles.  Aside from its impressive architectural structures, Palm Springs offers many outdoor activities.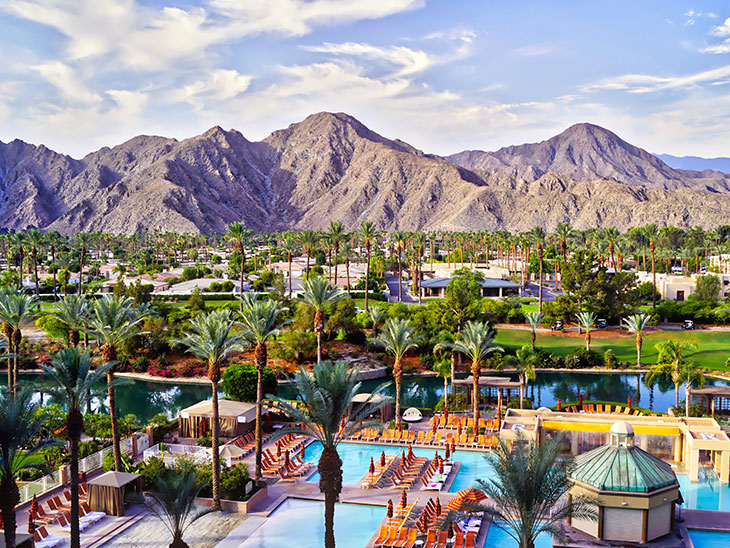 You can hike through the Indian Canyons, and if you're yearning for some stunning desert landscapes – Joshua Tree National Park is close by. You can also go horseback riding, golfing, or take a hot air balloon ride over the city.
6. San Diego: A Beach Lover's Dream
San Diego is the ultimate beach destination where you can bask in the sunshine and feel the sand between your toes. With over 70 miles of coastline, San Diego offers various beautiful beaches.
San Diego has it all, whether you're looking for a family-friendly beach with calm waters or a surf spot with big waves. One of the most popular beaches in San Diego is La Jolla Cove, known for its crystal-clear waters and abundant marine life. If you're up for some adventure, you can try snorkeling or scuba diving to explore the underwater world.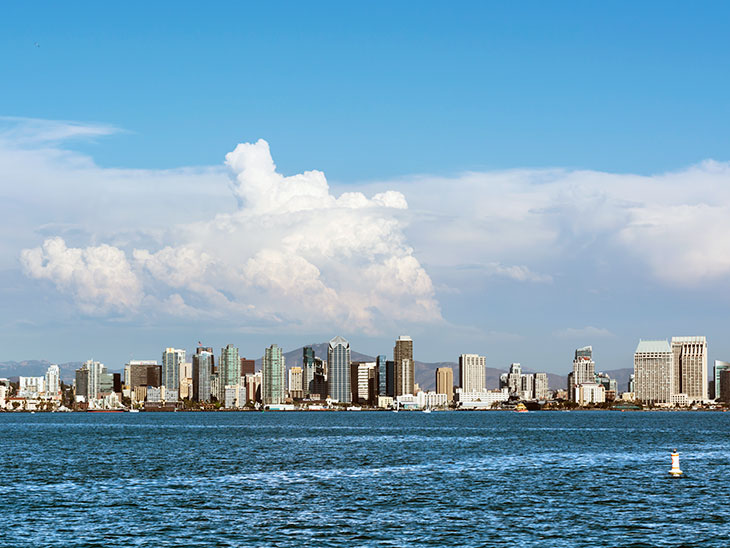 Other must-visit beaches include Coronado Beach, Del Mar Beach, and Mission Beach. The best time to visit San Diego beaches is from late spring to early fall when the weather is warm and sunny. So, when the timing's right – pack your sunscreen, beach towel, and sunglasses, and get ready for some fun in the sun!
7. Los Angeles: The City Of Angels
Los Angeles is a vast metropolis that will capture your heart. It's a place that pulsates with life, diversity, and energy. Each neighborhood has its distinct vibe and character, making exploring this city a fascinating adventure.
With so much to see and do, Los Angeles is a city that never sleeps. From the beaches of Santa Monica to the streets of Silver Lake and the historic building of Downtown LA, you can immerse yourself in the beauty of this metropolis.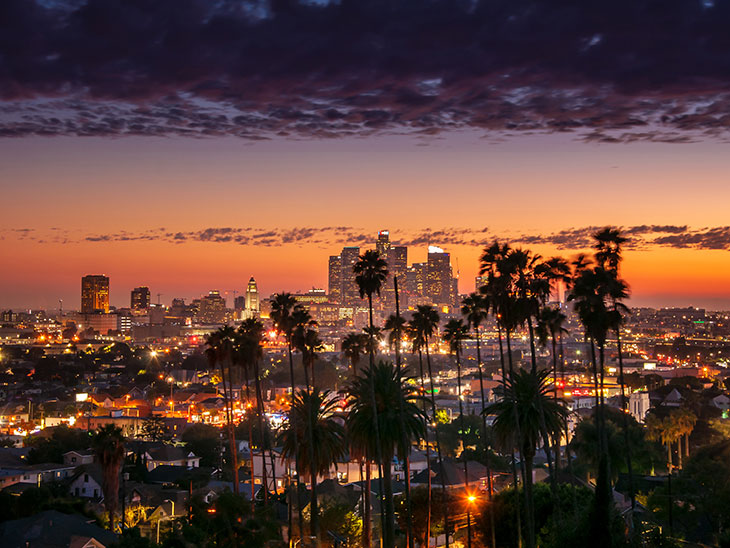 The city is a melting pot of cultures, with a vibrant food scene that reflects the diversity of its people. Of course, one of the main highlights of Los Angeles is the glitzy, glamorous Hollywood. Whether you're a film buff or not, you can't help but be swept up in the magnificence of Tinseltown.
Stroll down the iconic Hollywood Walk of Fame and see the stars of your favorite celebrities. Or visit the legendary TCL Chinese Theatre, which has hosted countless movie premieres and red-carpet events.
Sun-Kissed Splendor: Exploring Southern California's Enchanting Allure
With its vibrant blend of nature, culture, and diversity, Southern California is a treasure trove of captivating experiences. From the hustle and bustle of Hollywood to the tranquility of Joshua Tree National Park, this region offers unique experiences for everyone.
Southern California promises unforgettable memories whether you're seeking thrills at theme parks, the serenity of coastal retreats, or the magic of cinematic landscapes. So, pack your bags, let the sunshine guide your way, and enjoy these fascinating destinations!
Please share your best for tips for Southern California in the comments below, on Twitter, Facebook  or Instagram.