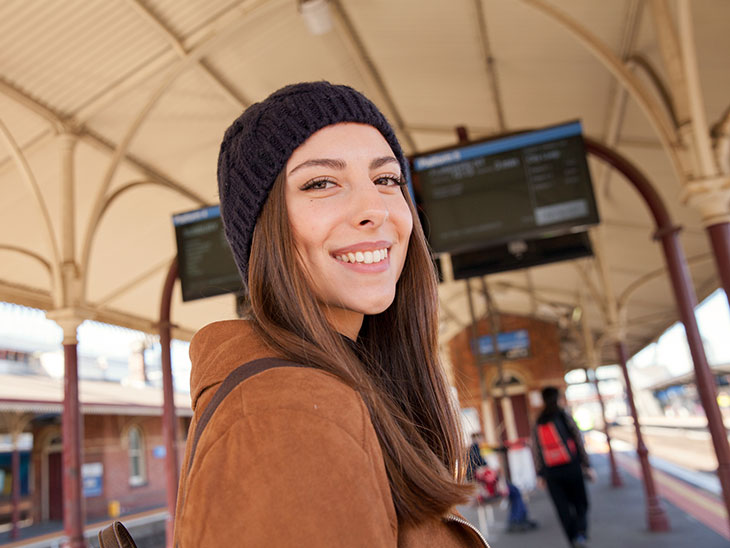 How To Explore the Beauty Of Australia By Train
Affectionately known as the Land Down Under, Australia fascinates with its varied landscapes, energetic cities, and distinctive wildlife. Stretching over a staggering 7.6 million square kilometers, this stunning country brims with breathtaking sights.
For a comprehensive immersion into Australia's vastness and diversity, traveling by train offers an incomparable experience. It harmoniously blends comfort, relaxation, and sightseeing, transforming a simple transit into a memorable adventure filled with unforgettable stories.
So, fasten your seatbelts and gear up for an extraordinary expedition.
Begin The Adventure in Sydney
Kick off your exhilarating Australian rail adventure in Sydney, a vibrant metropolis. Board a Sydney train and set off toward your first destination. More than just a bustling city, Sydney is a portal leading from its cosmopolitan streets to the heart of the Outback.
Sydney's Central Station, a key intersection for various interstate and regional lines, isn't merely a train station. It's an impressive architectural marvel with a rich history dating back to 1906. This hub gives you access to virtually every part of the country, thus initiating your Australian rail experience seamlessly.
Experience The Iconic Indian Pacific Train
The Indian Pacific train provides a unique opportunity to witness Australia's stark contrasts. Named after the two oceans it bridges, this train transports you from the towering skyscrapers of Sydney to the serene beaches of Perth, with the expansive Nullarbor Plain serving as a fascinating intermission.
This voyage, spanning four days and three nights, provides captivating views of Australia's diverse landscapes, from the misty peaks of the Blue Mountains to the barren allure of the Outback, all from the comfort of your moving sanctuary.
Embark On the Ghan Expedition: Darwin To Adelaide
The Ghan Expedition, a legendary rail voyage from Darwin to Adelaide, takes you through Australia's heartland. Covering nearly 3,000 kilometers in three nights, it showcases Australia's rugged interior and unique wildlife.
Starting in the tropical city of Darwin, the route takes you to the Red Centre, providing a mesmerizing view of an Outback sunset, a truly unforgettable spectacle.
Experience The Spirit of Queensland: Brisbane To Cairns
The Spirit of Queensland route from Brisbane to Cairns presents a scenic coastal ride. This picturesque 1,681 kilometers-long voyage reveals charming towns, lush sugarcane fields, and the iconic Great Barrier Reef.
This route lets you explore Queensland's coastal wonders, including the Whitsunday Islands and the captivating beauty of tropical rainforests. It encapsulates the spirit of the Queensland coast and its rich natural beauty.
Discover Tasmania: West Coast Wilderness Railway
The West Coast Wilderness Railway guides you through Tasmania, Australia's island state. This historic steam train crosses the pristine Tasmanian wilderness, a World Heritage area celebrated for its untouched splendor.
This route navigates through dense rainforests and steep gorges for a thrilling adventure into Tasmania's wild heart. The course offers a fascinating exploration of the island's unique landscape and rich mining history.
Explore The Spirit Of The Outback: Longreach And Winton
The Spirit of the Outback provides an authentic insight into Australia's rural heartland. This 1,300-kilometer trail from Brisbane to Longreach and Winton reveals the rugged, rustic charm of the Queensland Outback.
It showcases breathtaking landscapes and historic towns while giving a glimpse into Australia's pioneering spirit and rich cultural heritage. It's more than a scenic ride; it's a voyage that delves into Australia's soul.
Travel On the Overland: Melbourne To Adelaide
The Overland train offers an intimate view of the rural landscapes between Melbourne and Adelaide. This daytime excursion, lasting approximately 10 hours, offers ample opportunity to absorb the charm of the Australian countryside, adorned with lush vineyards and golden fields.
The Overland offers more than visual delights—it also caters to your palate. Enjoy an assortment of delectable meals and snacks on board as you traverse Australia's 'food bowl' region. This gastronomic experience, interspersed with breathtaking views, offers a unique Australian dining journey.
Melbourne and Adelaide, both culturally rich cities, make the Overland an excellent route for experiencing Australia's cultural diversity.
Experience The Great Southern: Adelaide to Brisbane
The Great Southern train offers a fresh perspective on Australia's southeast coast. Over three days, it ferries passengers from Adelaide's wine regions to Brisbane's sunny shores, stopping at Canberra and the magnificent Twelve Apostles.
This experience transcends mere travel—it's about discovery. Off-train excursions allow immersion in local culture, sampling regional cuisine, and exploring iconic landmarks. The Great Southern combines luxury and adventure, ensuring an unforgettable travel experience.
The Great Southern is more than a train—it's a portal to the unrivaled beauty of Australia's southeast coast. Each passing landscape will deepen your affection for this region.
Traverse The Nullarbor: Sydney To Perth
Traversing the Nullarbor by train is one of Australia's most iconic rail experiences. The Indian Pacific's route from Sydney to Perth showcases Australia's diversity, from lush vineyards and towering mountains to the stark beauty of the Nullarbor Plain.
This venture isn't solely about the destination but the experience itself. As you travel across this vast expanse, you'll encounter a unique sense of peace and solitude. The changing landscapes, viewed from the comfort of your carriage, offer an unforgettable encounter.
This trip caters to sightseers, explorers, and adventurers eager to step outside their comfort zones. By the time you reach Perth, you'll have crossed the world's longest straight railway line and explored one of Australia's most mesmerizing natural wonders.
Journey To The Heart Of Gold: Kalgoorlie To Perth
Embarking on a rail voyage from the Goldfields' capital, Kalgoorlie, to the sun-soaked city of Perth allows an extraordinary expedition through the golden heart of Western Australia. This trail is particularly intriguing for history buffs and gold enthusiasts eager to unravel the mysteries of Australia's gold rush era.
The Prospector, Western Australia's high-speed rural train, transports passengers through time. Departing from Kalgoorlie, a town steeped in gold mining history, the train winds through charming rural towns, each narrating its unique tale of the gold rush days. The shifting scenery from the historic goldfields to Perth's modern skyline provides a captivating contrast between past and present.
Upon reaching Perth, passengers can extend their gold rush experience by visiting the Perth Mint, where they can witness gold-pouring demonstrations and marvel at the largest coin ever made. By the end of the trail, passengers will have gained a deeper understanding of Australia's fascinating gold mining heritage, making this an educational and exciting expedition.
Conclusion
Traveling through Australia by train is more than mere sightseeing. It's a journey through diverse landscapes, an encounter with rich culture and history, and a connection with the country's heart and soul.
Whether starting from the bustling city of Sydney, crossing the vast Nullarbor, or meandering along the southeast coast, each train journey offers its unique charm. Sit back, relax, and watch as Australia's stunning beauty unfolds before your eyes.
Please share your best for tips for exploring Australia by train in the comments below, on Twitter, Facebook  or Instagram.