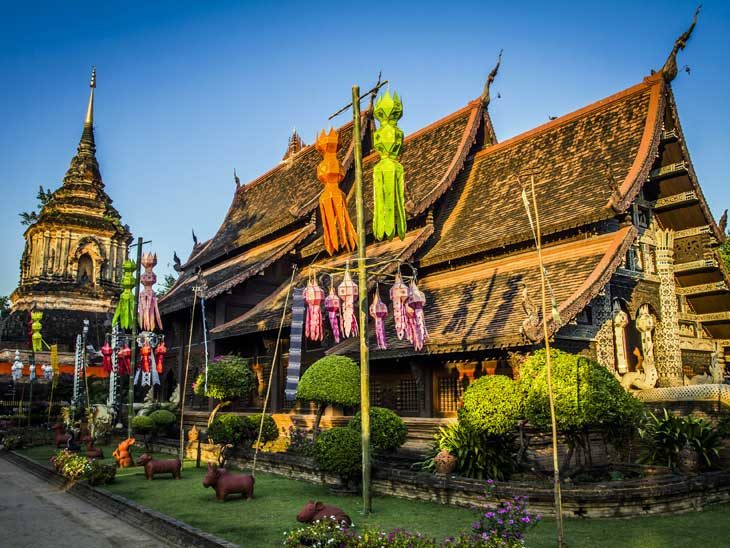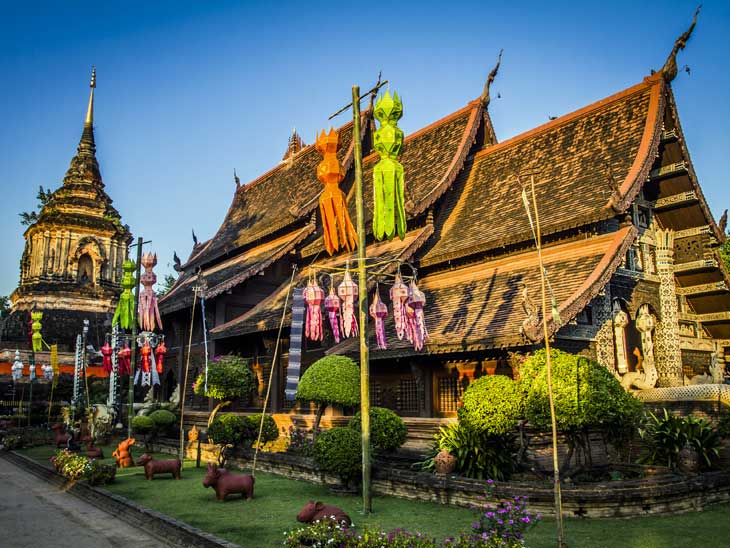 Making the Most of your One Day Trip to Chiang Mai, Thailand
Chiang Mai, the former capital of the Kingdom of Lan Na, is an intriguing city to visit. While travelers may relate the place with the iconic image of Wat Phra Singh, there are umpteen attractions that deserve your time and attention. However, if you are short on time and have only a day to take in the beauty of this exotic place, here are our top picks.
Places to Visit in Chiang Mai
Note: To cover these, it's advisable to commence with your day trip early in the morning, preferably at 8 A.M. It's highly recommended you check out your visa requirements for Thailand and have a proper car insurance to plan a trip with confidence and clarity.
Wat Phra Singh
Contained within the city walls, Wat Phra Singh temple remains one of the most recognized symbols of Chiang Mai. The temple houses the famous Buddhist statue: the Phra Buddha Sihing. It is believed that the idol was brought to Chiang Mai from India via Sri Lanka.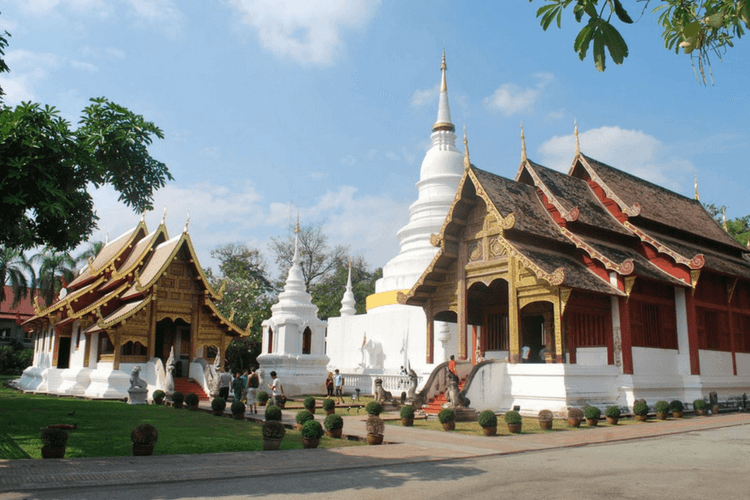 Situated in the western part of the city, the key tourist attractions in Wat Phra Singh that you can explore include,
Wihan Lai Kham: It is the main attraction in Wat Phra Singh and showcases the beauty and class of Lanna architecture.
Ho Trai: The temple library in Wat Phra Singh is an architectural marvel. The entrance to Ho Trai is guarded by lions, emerging from the mouths of a water creature.
Wat Doi Suthep Temple
After spending quality time at Wat Phra Singh, you can quickly take a half an hour ride to Wat Doi Suthep Temple. Not long ago, this beautiful temple up on the mountains was off-limits for many tourists as it was a five hour climb from the base. But after the construction of the present road, the journey from Chiang Mai takes around 40 minutes.




The incredible thing about visiting Wat Doi Suthep temple is the journey is as enthralling as the main attraction. Expect to see mesmerizing waterfalls and lush green surroundings as your vehicle makes the climb.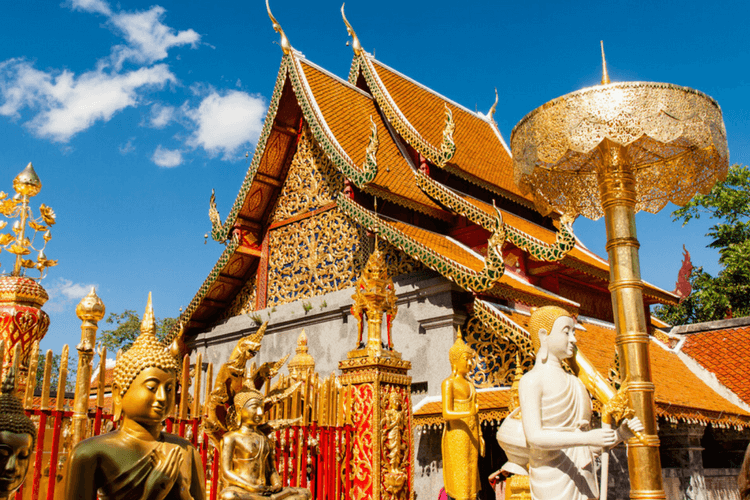 The temple was reportedly built in 1383 to enshrine the relic of Buddha. According to legend, a Buddha relic which was about to be enshrined at Wat Suan Dok, magically replicated itself. The cloned relic was tied to the back of an elephant which was then let loose. It is believed that the elephant climbed to the top of the Suthep Mountain, dying after trumpeting three times. To enshrine the relic, the Wat Doi Suthep temple was built by King Ku Na.
After paying obeisance, it's recommended that you walk up to the terrace and enjoy panoramic views of Chiang Mai.
Maesa Elephant Camp
After starting your one-day Chiang Mai tour with visit to two temples, it is time to head to Maesa Elephant Camp – one of the most frequented tourist attractions in Chiang Mai. From Wat Doi Suthep temple, you can expect the journey to take nearly one hour. However, every minute of the journey will be worth it, as you will get to explore the laidback, idyllic countryside of  Chiang Mai, a rarity in mainland Thailand.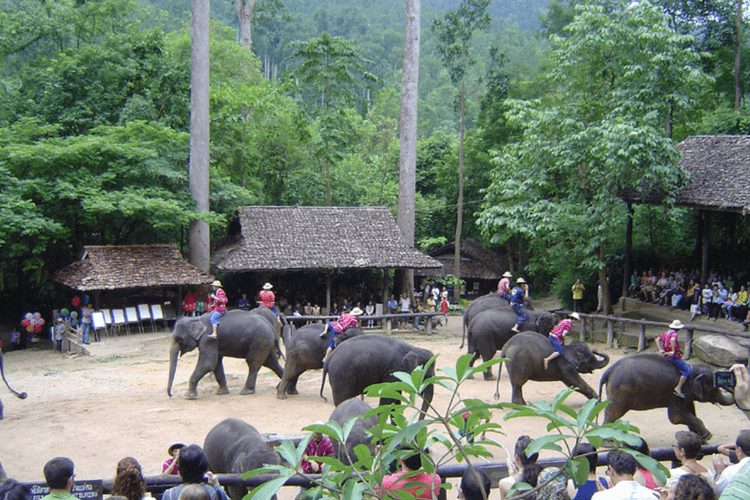 Maesa Elephant Camp, a Guinness Book of Records entrant, houses over 80 elephants, including baby elephants. These elephants were previously employed in the timber industry. Visitors are allowed to play and interact with baby elephants. Considering you are on a day trip to Chiang Mai, you should be looking to spend an hour at this camp. Tourists planning to stay longer can indulge in activities, such as zip lining and rafting.
Afternoon: Savoring Authentic Kôw Soy
After spending quality time at Maesa Elephant Camp, it is time to head back to Chiang Mai for some authentic kôw soy. Although there is a plethora of cuisines you can choose from, we highly recommend having the kôw soy for a truly authentic experience. While most eateries serve their own version of this cuisine, heading out to Ban Haw is advisable, as arguably the dish originated there.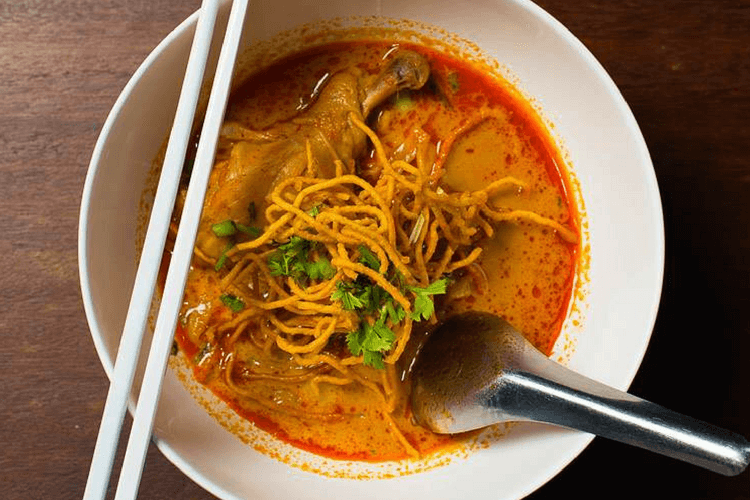 Bo Song Handicraft Centre aka Umbrella Village
 After taking a bit of siesta, you can take a short journey (15km) to reach Bo Song, which is famous for its painted paper umbrellas. The artisans at Bo Song are known for hand-painting the umbrellas. In addition to umbrellas, there are a host of souvenirs that you can take for your loved ones. You can shop for locally made handicraft products from the shop adjacent to the Bo Song Handicraft Centre.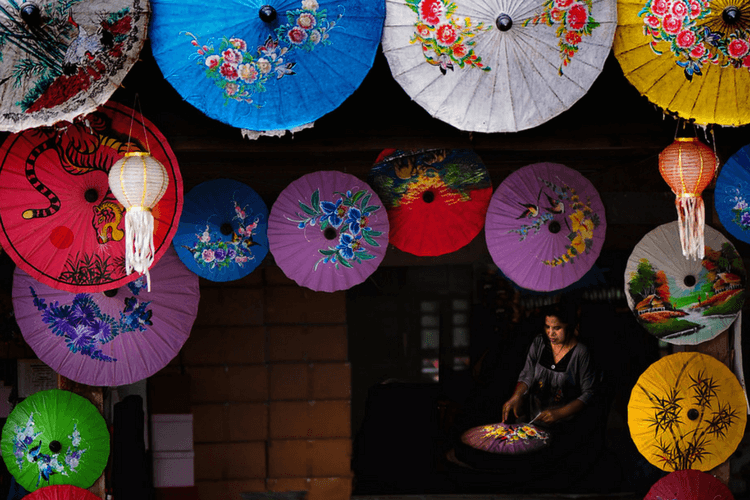 Night Shopping Bazaar
Yes, you have been waiting for this bit! Chiang Mai, like most urban centers of Bangkok, is a shopper's paradise. Open every day from evening until midnight, shopping at Chiang Mai Night Bazaar can be the perfect end to your day trip.
Products that sell like hot cakes in the bazaar include t-shirts, watches (both original and first copies), shoes, electronics, and a plethora of Thai items. The best part about shopping at Chiang Mai Night Bazaar is the unbelievably low prices! However, don't expect the shopkeepers to come down to these prices without putting in the hard work. Yes, you need to bargain if you are looking to buy your products at throwaway prices.
In addition to Chiang Mai Night Bazaar, you can also visit Kalare Night Bazaar and Asunarm Market – both are in the vicinity of the main market. Even if shopping is exactly on your mind, we still recommend taking a stroll in these boisterous markets to witness a sight of Chiang Mai that will amaze you.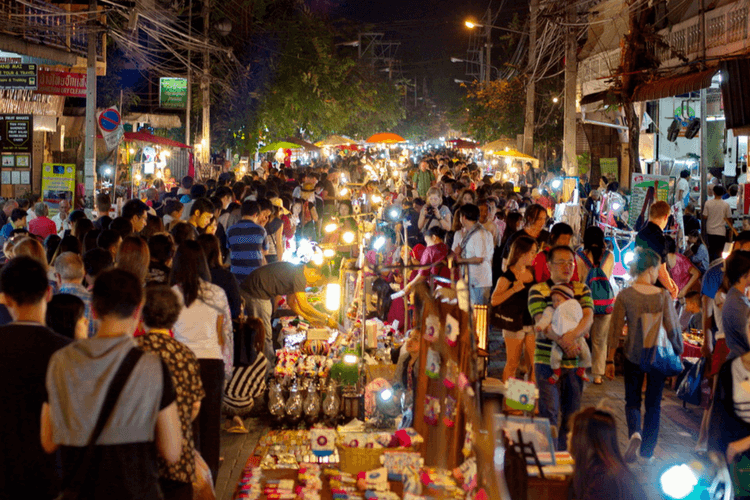 These were some of the best things to do on a one day tour to Chiang Mai, Thailand. We hope the information provided here helps you make the most of your short stay in Chiang Mai. If you know of a place in Chiang Mai, which can be included here, do share it with our readers.
I am very curious to hear your best options for a day trip to Chiang Mai! Please share in the comment section below or via email, on Twitter, Facebook , Instagram or Google+.