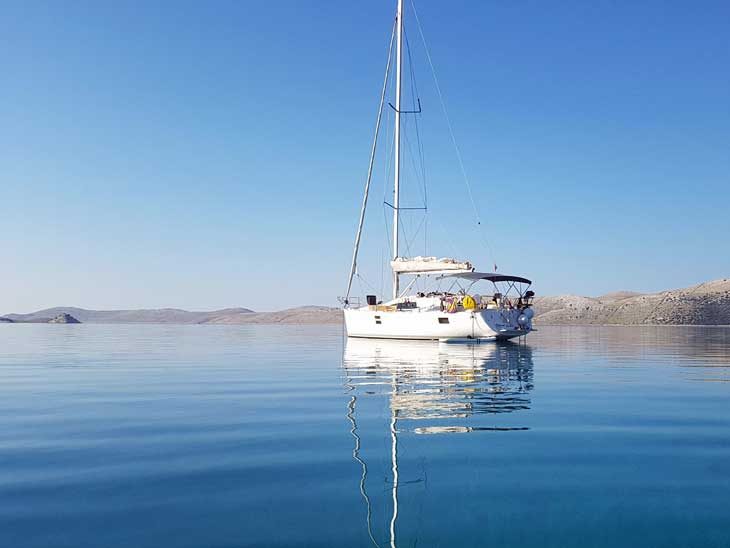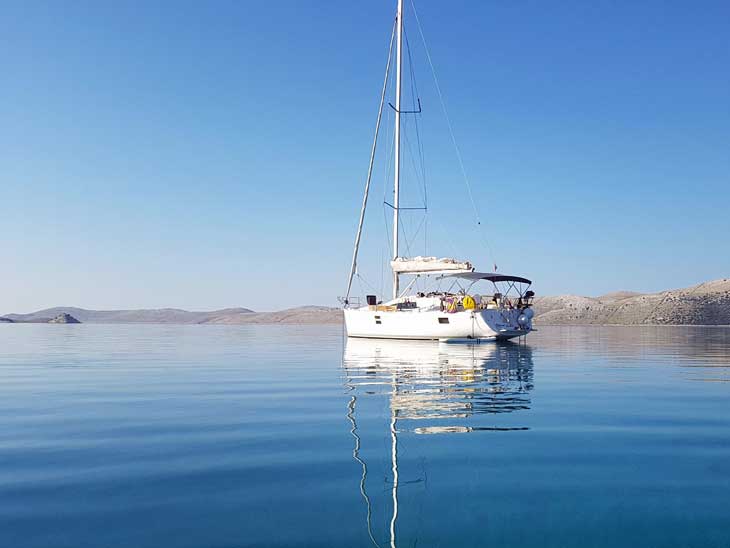 On Rented Keel in Croatia
A life of sailing
I started sailing with my parents when they decided to "test if they enjoyed being on the water." I was 11 years old, and was immediately hooked! I have fond memories of those childhood years sailing with my parents, and I continued sailing with them during the summer at an age where most of my friends moved on to explore island-hopping in Greece or other youthful summer adventures.
When it was time for a family on my own, my parents generously let us use the boat, either with them, or we split the use as a practical way to extend our collective holiday range. However, inside I always had a dream of having my own boat one day.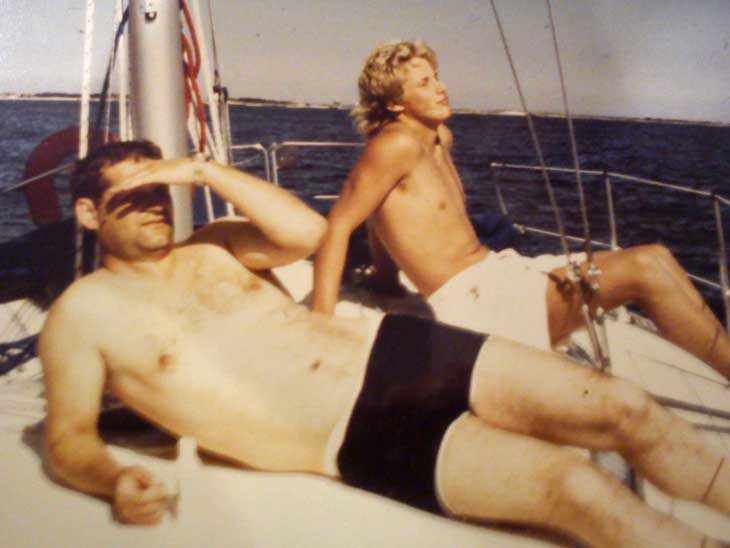 In May of 2012, my father retired early at 63 years young. I was happy for him. He had been working hard and sacrificing too much during his last working years, so he had earned the right to sail and enjoy life with mom. But life had other plans for him. In August my parents abruptly came home from a long-planned sailing vacation, as dad had suffered from severe stomach pain and had to see a doctor. By November he had been diagnosed with terminal cancer.
To own or to rent that's the question.
It was a devastating blow to my family, and albeit he hung on to life for another year and a half, his love for life disappeared. As did the stamina, so sailing was out of the question. As an only child, practical issues such as inheritance all of a sudden became a topic for discussion. Maybe there was s side to the total darkness we were facing which in a morbid way could be seen as positive? Inheriting a fairly new, fully equipped 42-footer was after all a fast track to becoming a Skipper wasn't it?
But I was in doubt. I had divorced, and my children were growing up fast, both entering their teens. Would they really follow my footsteps and sail with their dad rather than exploring life by themselves? I was doubtful. Besides, there was the cost. And as I had just had an "awakening", I was doubtful about the commitment of owning such a valuable boat, fearing that it would own me as much as I would own it. So, through long, late night talks with my dying father, we decided to let the boat go and for me to pursue other dreams.
I did get a share of the boat as my inheritance. Not sailing wasn't really an option, so I decided to invest my money to be able to rent for the annual interest.
Renting for the first time.
Although I had been sailing all my life, I had never gone through the process of getting formal papers of my competence. I did however, have a basic skipper license issued through an extracurricular course in high school. So when looking for places to rent, competence requirement was crucial for my choice of destination. It turned out Croatia allowed for rental on a basics skippers license.
The first year, I went the super safe route, booking the boat from rental giant Sun fleet through a booking agent in my native Sweden. Sailing in high season, and with a crew 8 (where 6 – six of them were teens! 😎🤔😤) it seemed like the sensible, well planned thing to do. By booking early, I got a 10% discount, and was happy with that. The discount was of course from a fairly high price point, as the value chain involved many parties…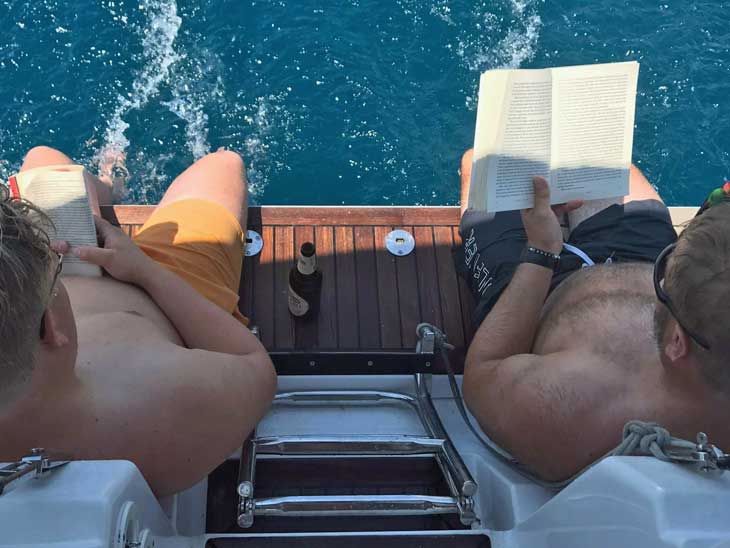 We got the boat out of one of the harbors in the Trogir area. I have later found this to be simple and effective, as it is actually closer to Split airport than the city of Split is. Furthermore, there are a wide variety of vendors to choose from in the area.
Tips on renting a boat.
With a quadrillion different vendors, agents, and search websites available, finding a boat is rarely an issue. My approach when selecting is that I like to make a good deal, but not at any price. As with everything else, knowing the market is a good thing. Saving money by renting from a small operator with just a few boats might be tempting. However, access to a competent and MOBILE shore-crew should not be under estimated. I mean I CAN fix a jammed up waste tank, but if I can call someone who does it so I don't have to do it on my vacation, that's OK as well. (Tried that!)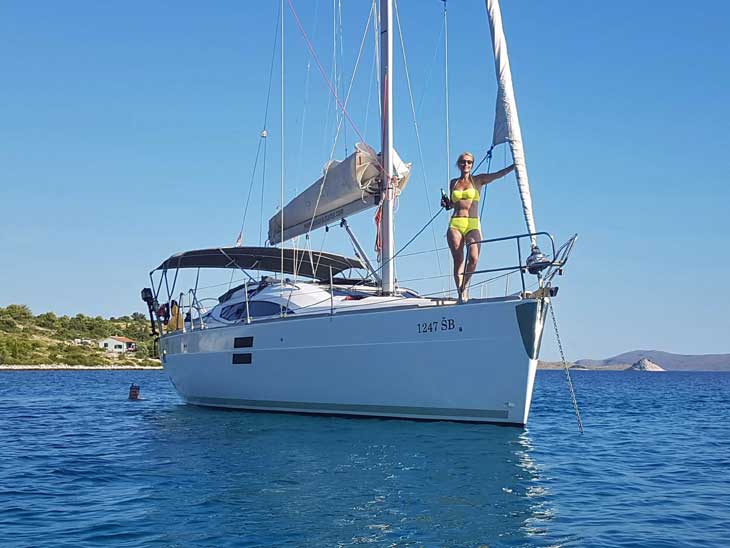 Another cost differentiatior is boat age. The charter boats are being used. A lot. And given the rotation schedule they have, proactive maintenance just isn't possible during the short time they are docked in between rentals. As a consequence, they wear out over time, even though they are serviced during the winter. Winches, blocks, sails, and other sailing gear is what I find most disturbing when worn. If there are coffee stains on the pillows – who cares? In general, I would be more likely to rent an old boat in the beginning of season rather than at the end.
After having sailed in Croatia six times, I have found my personal favorite rental company. We have rented from https://www.worldyachting.hr/ out of Sibenik half of the times. They offer great, well maintained, and new boats at a competitive price. Furthermore, I appreciate the smaller crowds and less hazzle of the base in Sibenik, compared to the more chaotic Split and Trogir area. Especilly during high season.
Cooking and eating.
The Croatian coast has a myriad of islands with undisturbed coves. For convenience or simply to avoid the masses, we stay out in coves about half the nights. Most often there are restaurants to be found even in the most remote islands, but you might want to save your budget and cook onboard. The key here is planning. First of all, even though you have a fridge/freezer for the most crucial groceries, space is limited. If you sail when it's hot, fruits and vegetables do not keep well onboard.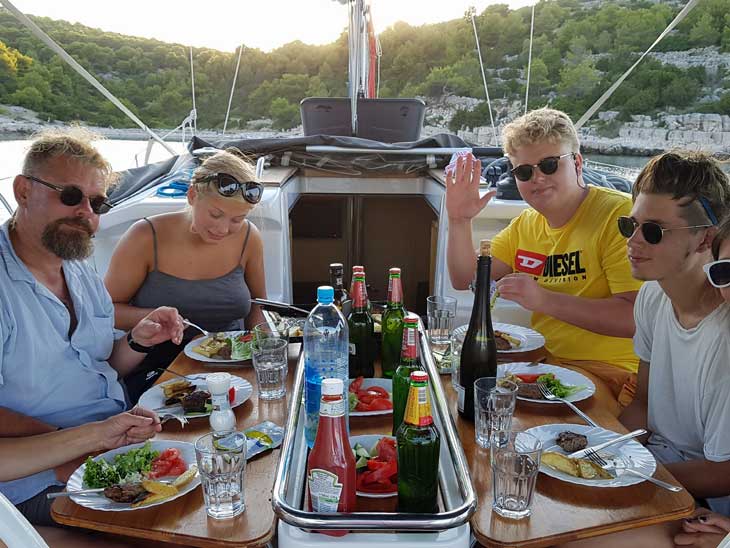 Secondly, there is the logistical part which is kind of obvious, yet easily forgotten: The boat gas stove/oven is a severely limiting factor. Cooking something which requires you to cook two large pans simultaneously often just isn't possible. Therefore, plan your menu so you don't have to eat pasta – and then the steaks – half the crew at a time.
This being said – we tend to live heavily on a Seafood diet while sailing in Croatia. The food at all the small Konoba's are fantastic, and well priced. It is also our impression that service is still great and genuine here. The chefs and the waiters genuinely seem to care and be proud of the fantastic Seabass or Scampis they put on our table.
Where to sail.
The Dalmatian cost is beautiful. Period. But depending on preferences and crew age, different areas are more tempting at different parts of the season. Personally I enjoy sailing when it is less crowded where you do not have to book harbor berth in advance or be in port by lunch time in order to secure your space.

This has led us to sail northward out of Sibenik during the high season. That takes us through the beautiful Kornti national park up towards the regional center of Zadar. During low season we have sailed out of Split or sailed a southern route out towards the islands of Brac, Hvar, Vis and Korcula.
As for detailed route itineraries, let Google be your friend!
Some practical advice.
While this article is not meant to be a complete guide to renting in Croatia, I do however, hope to have tickled your imagination and desire. In closing, I will offer some personal do's and don't´s:
Do:
Pay those few Euros extra to get the boat early. Getting priority check out essentially give you an extra full day on the ocean. Sitting at the dock waiting while everyone else is heading out to sea sucks! Even if it's only a matter of 4 hours – it's worth it!
Plan your re-fueling. Depending on company, you can be charged with late arrival fee. Planning for just in time only works if you don't have to deal with all other just-in-times at the diesel pumps.
On the topic of diesel. This is the only place where we have seen people act uncivilized. Be prepared, have a plan and be prepared for some scrimmage to hold your place in line. While you surely are a polite, experienced skipper, not everyone is… Keep an extra look-out!
Bring your own life jacket. The ones supplied are most often the square block "passenger vessel" version. However, be aware that the inflatable ones with a CO2 cartridge are not loved by the airlines…
If you like to, and plan to cook – bring your own knife! A dull knife kills the experience.
Depending on where you head off to, grocery shopping can be an issue. On the islands, you might only find small "hole in the walls shops with just the basics (Studenac or Konzum), so plan ahead and let Google maps be your friend.
While the Skipper takes over the boat, send a patrol off to do the grocery shopping. Once you are ready to go, you want to go!
Bring cash, or withdraw from ATM's. Especially on the small islands Cash is King.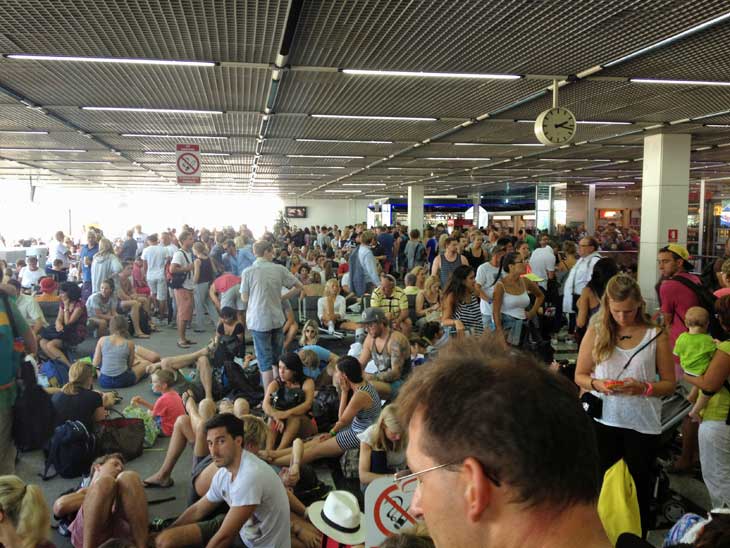 Don't:
If possible – fly in and out of Split on ANY other day than Saturdays which is the turn-over day. Split airport IS being rebuilt, but if you don't love queuing, get a room and stay an extra day. Leaving is waaaaay worse than arriving.
Pollute or throw your trash in the beautiful Croatian nature!
If you have ever had dream about renting about renting a boat, Croatia is a safe, fantastic place to start.
Bon voyage!
About the Author
Runar have been sailing for 30-years, is a foodie who loves the good things in life, in an unpretentious way. With his partner he host the blog www.tredjelivet.nu in Swedish. Follow them on https://www.instagram.com/dettredjelivet/ as well!
What is your best tips for sailing in Croatia? Please share in the comments below, on Twitter, Facebook , Instagram or Google+.