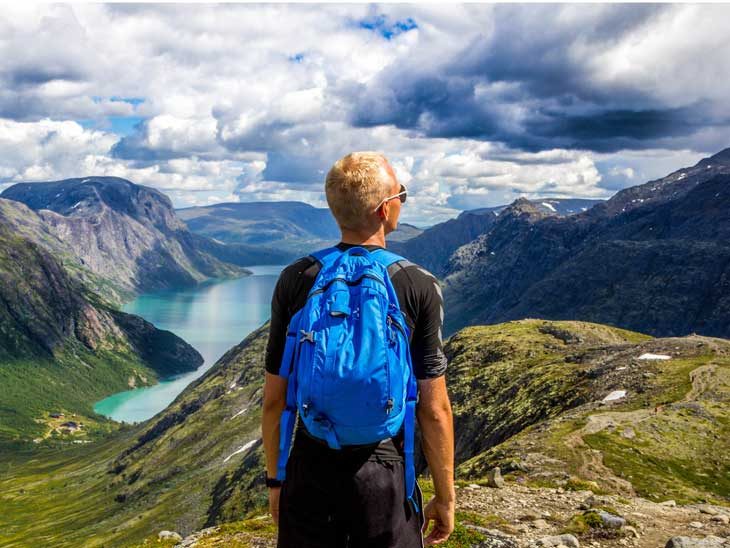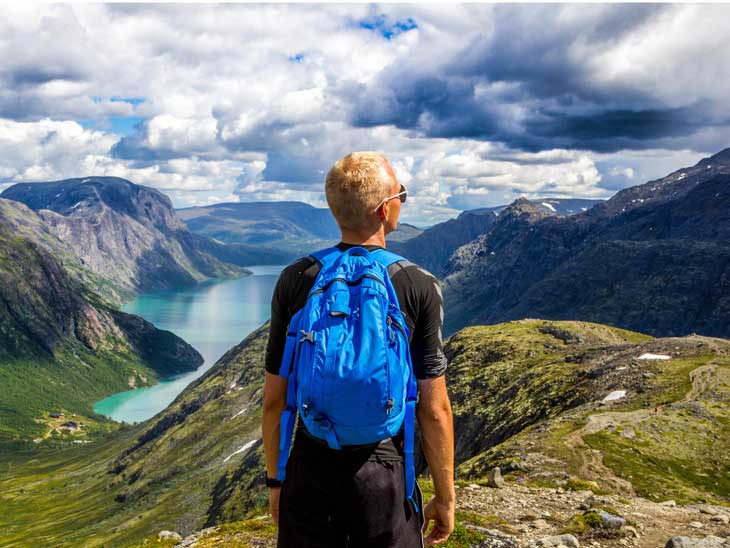 Basic Hiking Equipment – A Beginners Guide
Hiking and travel go together, just as peanut butter and jelly. Planning your first hike in the mountains can be daunting and given the equipment available, it can be slightly overwhelming. Yes, hiking is a materialistic pastime, but it does not have to be complicated. Just follow the list below and you will have everything you need for a great day-hike on the mountain!
Hiking Boots
You do need proper boots. Period. Your boots will transport you up and down hill and you will walk in them for hours. I am not saying that you have to buy the most expensive boots you can find, just make sure it is the best ones for you. Don't skimp. A hiking boot has a much firmer sole compared to a jogging shoe, to facilitate walking over uneven surfaces. In other words, do not rely on jogging shoes for hiking. There are both high and low hiking boots, and I prefer the high tops because you can tighten or loosen the support depending on if you are walking up or down hill.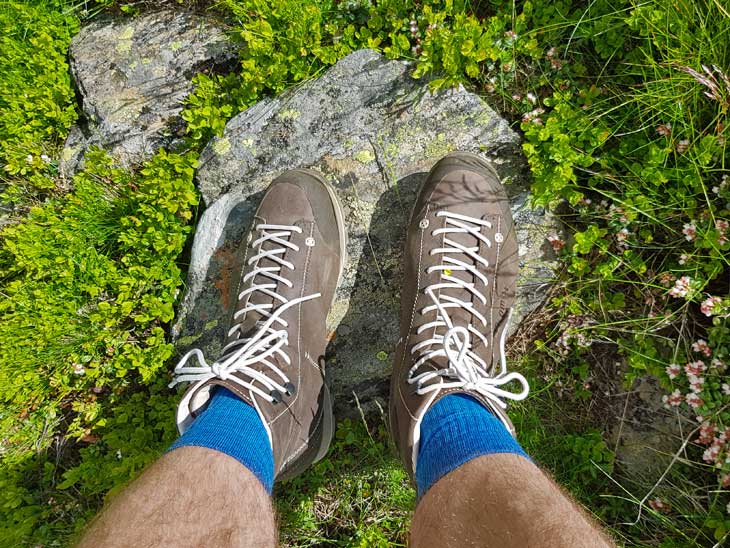 Take your time when trying them on and make sure you walk in them before deciding. Some stores specialized in hiking might have a mock-up terrain in the store, where you can try them walking up and down hill, which is nice but not necessary. If your store doesn't have mock-up terrain, try to emulate terrain and slopes while trying them on. Ask the staff nicely and you might even be allowed to take them outside to try.
I chose the Dolomite Cinquantaquattro High GTX as the best boot for me, because:
this boot combines style and functionality. You might argue that style is unimportant on the mountain, but you will meet other people in lifts, restaurants and cafés. This boot can be used for a Sunday afternoon walk around town as well.
The Dolomite shoe factory dates back to 1897, with a great history.
Martin Enckell is one of their "True People". Martin works as an expedition leader in the polar regions with the most demanding and discerning clients and needs the best gear available to do his job. If the boot works for him in Arctica and Antarctica, it will work for me in the Alps. Read the full interview with expedition leader Martin Enckell.
The boot is made from premium materials like oil nubuk, Gore-tex lining and shock-absorbing Vibram sole.
I hike comfortably for 10 days in this boot. It is available as a medium height boot as well. If you are looking for an outdoor specialist with knowledgeable and service minded staff, I can recommend Naturkompaniet with both online and physical shops in Sweden and Finland.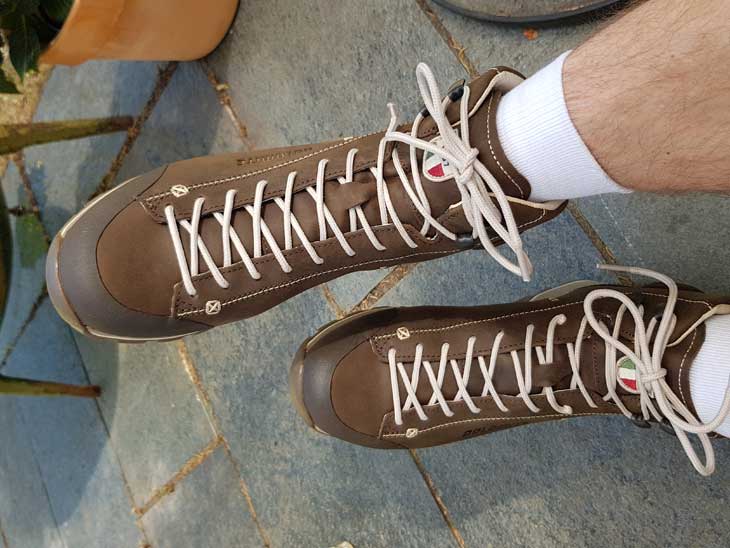 Once again, don't skimp on hiking boots!
Sun Protection
You will be out and about in the sun most of your time. You will need protection against sunburn. Every person has their own strategy to prevent sunburn and here is mine:
Sunscreen with high SPF. Remember to apply thick layers often.
Cap or sunhat. Do not forget to use it.
Polarizing sunglasses, or at least sunglasses. I like polarizing because they minimize reflection.
Don't forget to re-apply sunscreen if you have been sweating.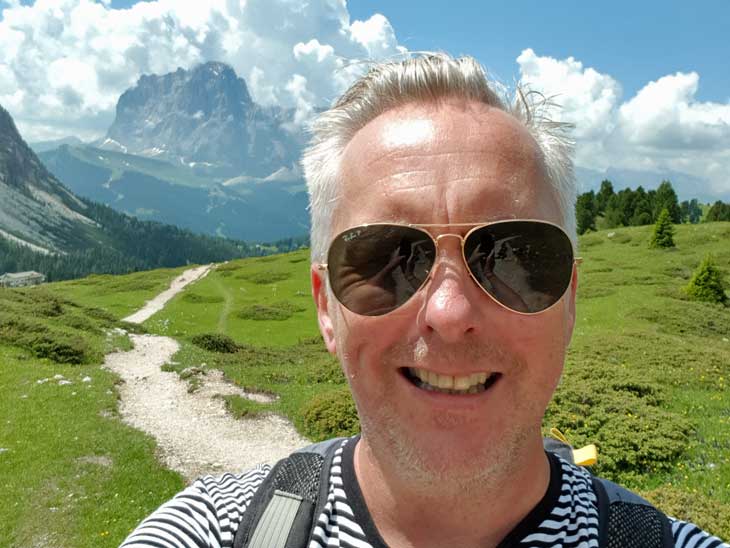 Hiking Clothes
You will experience all types of weather on the mountain, and the temperature can change quickly. This is why you want to be able to adjust your clothing quickly by dressing in layers. If you are not familiar with dressing in layers, just think of an onion. Hiking is physical activity that will make you perspire. In other words, you want to use breathable materials.
T-shirt (base layer)
Choose a t-shirt that will transport your perspiration to the next layer. Some hikers recommend cotton tees, but that will only keep the moist and make your cold, uncomfortable and miserable. If you are on an overnight hike and need to wash your t-shirt, a breathable material will have significally shorter drying time (compared to cotton).
Fleece (middle layer)
If temperature drops or if you are on higher altitude, you will need something to keep you warm. A thin fleece sweater is my choice. I like a fleece with a zipper that I can open if it gets warmer.
Windbreaker (outer layer)
On high altitudes the wind can get chilly or/and, as mentioned earlier, you may experience rain or foul weather. You will need an outer layer that breathes and protects you from the elements. I am a huge fan of Gore-tex even if it is on the pricey side. If you are having a hard time justifying the price, try to find another purpose with the jacket. You will be a lot happier in a jacket that works well!

Read more about layering basics here.
Water Bottle
You will walk long distances and you will consume water. Best for the environment is a reusable water bottle. If you don't have one, buy a PET with mineral bottle and refill when it is empty. Do NOT leave empty plastic bottles on the mountain!
Backpack
You will need something to carry your stuff in. There are lots of backpacks in the market so simply choose one that is comfortable and suits your budget. Try to limit the volume because the bigger the pack is, the more unnecessary things you will carry.
Style AND function is important, which is why I chose Pråper day pack from Gaston Luga: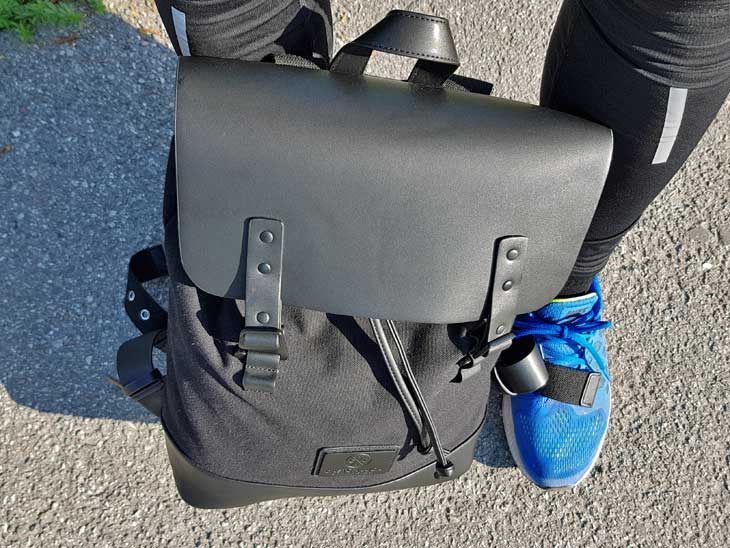 Conclusion
If you have the items mentioned above, you will be good to go. There is a plethora of other articles that are nice to have, which is up to you.
Please share your best tips for hiking gear in the comments below, on Twitter, Facebook , Instagram or Google+.