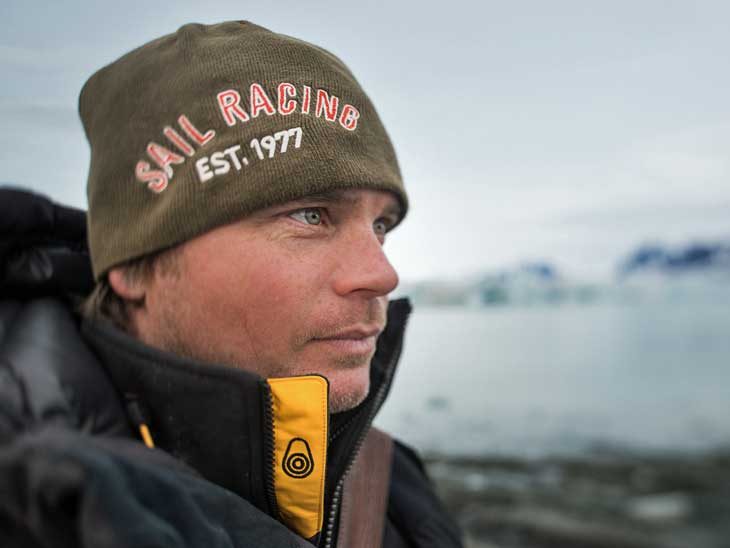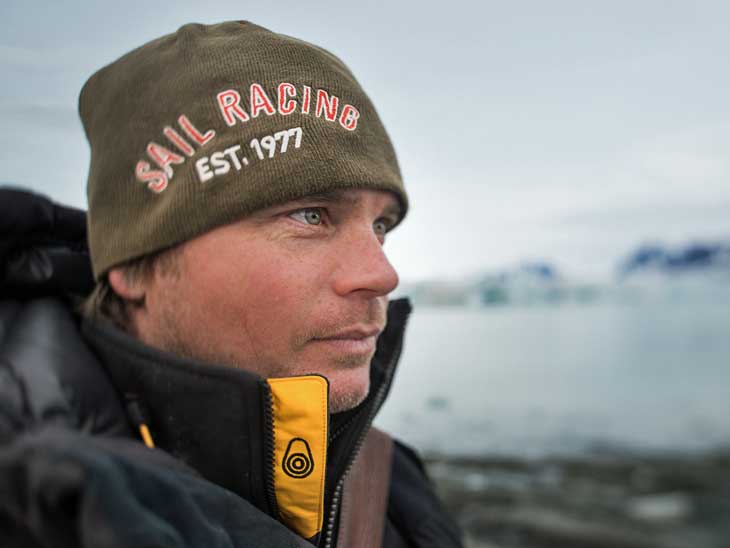 Martin Enckell – Expedition Leader in the Polar Regions.
Martin Enckell has one of the most exciting jobs on the planet because he is an Expedition Leader with employers like Eyos Expeditions, WildPhoto Travel and PolarQuest. In my humble opinion this job is the equivalent of a rock star in the travel business! I was fortunate to get a chat with him about the destinations and the life as an Expedition Leader.
Martin has travelled all over the world and has been to Antarctica more than 70 times since 1999.
Q. How did you start your career?
My family has always been curious and wanting to explore. My mother was a geography and biology teacher with a huge interest for the world and my father worked with Jacques-Yves Cousteau on board the famous Calypso. I was on my way to Thailand to work in the dive industry for a year but the plans got changed when I got an offer from Star Clippers to join their sport team. After I joined ProDivers in the Maldives. During my time in the Maldives I came in contact with yachts and expedition ships and from there the ball has been rolling. I have held different positions on yachts and ships and guided diving trips to the Antarctic Peninsula 5 seasons. Today I am working as an Expedition Leader, Zodiac Driver and Dive Master.
Q. Please describe a day as Expedition Leader.
A day might be very different, depending if I am working on an expedition or a private charter.
If I am working as Expedition Leader on an expedition, I will have an itinerary to work from, even though my job is to currently change it according to weather conditions or wildlife movements to make sure my guests get the best possible experience. The aim of course to give them more than they could hope for.




It is different working on a private charter. I never know what will happen, because the clients are in charge. If the clients wants a calm day and watch the views from the yacht, then I will be on constant stand by. When on standby I have to have a plan ready, in case the clients decide they want to activate themselves. Having a plan ready is that I will have to monitor everything that will have an impact on the experience.
Q. What gear do I need when travelling to the Polar Regions?
Remember that all expeditions are done during summer time, which means that you are likely to experience temperatures between +10 to -10 Celsius (wind chill factor not included). You should absolutely bring a pair of Wellington boots (rubber boots) or even better a pair of Muck boots (in neoprene). If you opt for the classic Wellingtons please make sure they are big enough to use with extra socks.
You will most likely be moving and then it is a good idea to dress in breathable layers with a water resistant outer shell like Gore-Tex. If I will be standing still in bad conditions, the wind is the chilling factor and your cloth choice can make you very happy in harsh conditions or not. I wear Sail Racing´s collection through out. The Pole Down parka is great! Saving money on your gear when you travel to the Polar Regions is not advisable.
Q. You seem to have an extraordinary love for the Arctic and Antarctic regions?
I love exploring different parts of the world, but you are right, I do like the Poles a lot. They are very different from rest of the world. A season without going to Antarctica would be sad. There is something magical about the ice. It's almost impossible to explain.
Q. Do you have a favourite destination?
No, I do not have a favourite destination because it is all about the meeting, either with people or with wildlife. An interesting meeting could be a Polar Bear encounter in Svalbard, seeing Great White Sharks in South Africa or seeing a group of whales feeding.
Q. What advice would you give to someone who wants to become an Expedition Leader?
The most important is people skills and a positive attitude. You will be living closely with guests and making sure they have a good experience which means you will have to see possibilities rather than obstacles. It takes many years to build up experience but it can be a fantastic journey.
A big part of my job is exploring in a Zodiac, so you will have to know how to handle a Zodiac in all conditions and seas. Medical training and hunting experience is good too, but can be learnt later on.
Q. How do you handle relationships with your job?
You have to work a little harder to get time together. A little more planning might be needed so that you can see each other when you're in-between jobs but it works. It's a different lifestyle so if both are ok with it then there are no problems. When you have time off you have more time together.
Q. How do you handle emergencies in remote locations like Arctic and Antarctica?
All ships carry at least a doctor and often a nurse too, who are able to take care of injuries and illnesses.
In the Arctic's the distances are mostly within range of helicopters and there is a good infrastructure, which means emergencies can quite easily be airlifted to a hospital.
In Antarctica the distances are longer and sometimes have to turn the ship around to evacuate emergencies. At EYOS Expeditions, we have very good connections with the Chilean Antarctic air company and can have an evacuation aircraft dispatched any time of day, without questions.
Please make sure you have the necessary insurances before embarking on a trip like this. Time is a factor and you want to make sure your insurance company can make quick decisions, on their feet. You do not want to be tied up in red tape between insurance companies arguing who shall pick up the bill.
Q. Any tips and advice on planning an expedition to the Arctic or Antarctic regions?
My first and foremost tip would be to contact a specialist. It is fairly easy to charter a yacht but you want to do more than just sail on the yacht and this is where your specialist really comes in handy. The specialist will not only take care of all logistics, permits and insurances (except your personal) that are required, they will also make sure that the content is in place to give you the proper experience.
A second tip will be to plan ahead. If you are joining a small expedition ship you might want to book at least a year ahead. If you are chartering a yacht you want to plan 12 – 6 months ahead. You might get lucky with a later booking if there is a yacht available, but there are very few yachts sailing in these parts of the world.
Third advice is to look at the big picture, what kind of experience you actually get and not only on the price. You may also want to consider the size of vessel because a smaller vessel will take you places that are hard to reach with the big ones.
Read up on the destination and come prepared. It is not a must, but will enhance your trip a lot!
Interviewers note: my previous articles "How To Get the Best From Your Travel Agent" and "Does Size Matter in Cruising" are related to these statements.
Q. How do you handle your own travels?
Airports can be stressful and I always try to be at the airport early to avoid situations in check-in and security. If situations arise, I have plenty of time to deal with them.
I usually travel with 2 – 6 large bags depending on what kind of trip I am about to go on. If you are bringing 2 pairs of boots, my advice is to spread the pairs between the bags in case they get lost. I learnt that the hard way… I try not to worry because there are good shopping opportunities at Longyearbyen in Svalbard and in Ushuaia when it comes to this type of gear and my insurance will reimburse the main part of the cost.
Thanks Martin!
I do appreciate that you have taken the time to chat with me and providing solid tips and information about cruising and yacht charters Antarctica and the Arctic. I know that you are soon on your way to Antarctica and wish you success and safe travels! It was a great pleasure to interview an Expedition Leader in the Polar Regions.
For more information about Martin´s employers, please visit http://www.eyos-expeditions.com/, and http://www.polarquest.se/ and http://www.wildphoto.com/
Do you have questions or experiences in expeditions you would like to share? Please let me know on Twitter, on Facebook or in the comments below.