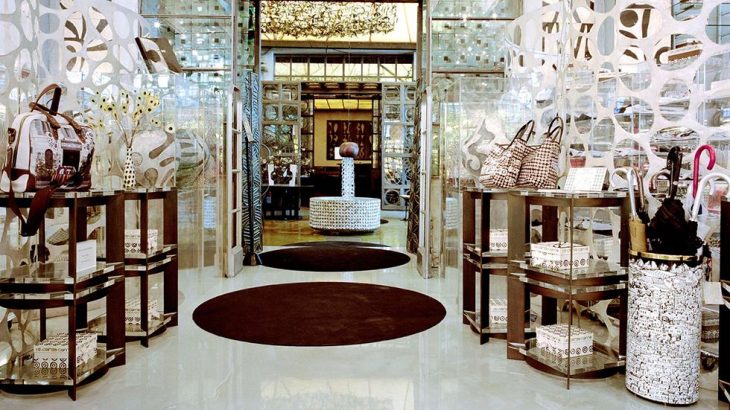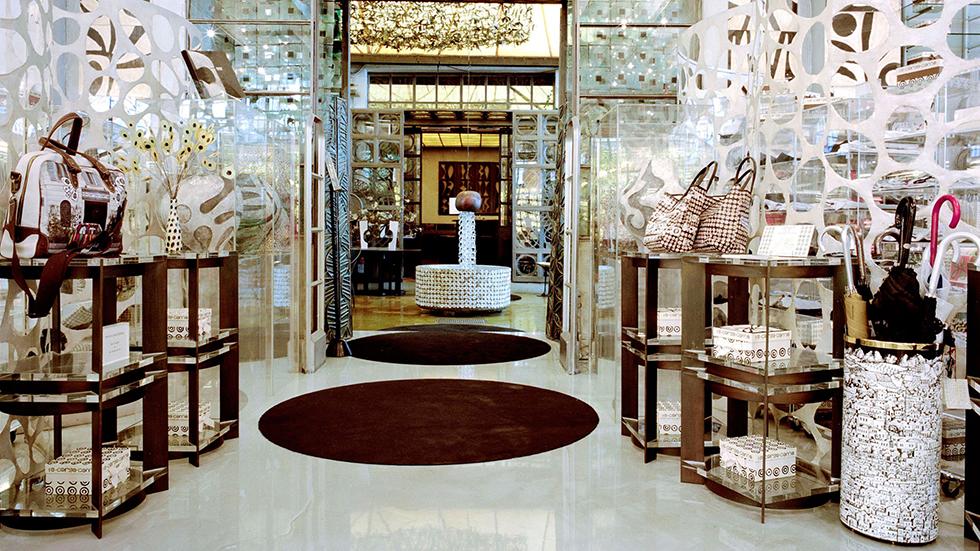 Shops Worth Travelling for!
I have to confess that I do like shopping, especially when I travel because the purchased item will become a memento of the trip itself. Of course, I have bought lots of crappy souvenirs too but if you follow the tips below I can guarantee that you will come home with purchases you like.
10 Corso Como, Milan.
A trip to Milan is not complete without a visit to 10 Corso Como. It was opened in 1991 and I believe Corso Como 10 is one of the first lifestyle concept boutiques launched. Naturally, you will find a shop filled with high end international fashion and accessories but you will also find a café with good food and drinks, a book and music shop, a gallery, a terrace and a small hotel with only 3 rooms. As in most cases in Italy everything is very tasteful and it is a pleasure to just hang around.
ION Orchard, Singapore.
This mall is the latest addition in Singapore who already boasts several excellent malls and shopping centres. In all fairness, I could write a full article about shopping in Singapore so please consider this an excerpt.
ION Orchard is located in the crossing between Scott´s Road and Orchard Road it is hard to miss when visiting the city. I am not extremely fond of shopping centres but this place has a nice ambiance and you will find almost any luxury brand you can think of. To mention a few, you will find Bottega Veneta, Burberry, Chanel, Dior, Diane Von Furstenberg, Giorgio Armani, Hugo Boss, IWC, Louis Vuitton, Marc Jacobs, Max Mara, Prada, Penhaligon´s and many more! In addition you have lots of restaurants, cafés and bars at ION.
Pasteur´s Pharmacy, New York City.
If you are in to wet shaving, you will definitely think you have come to heaven when entering this little pharmacy on 53 E 34th St (not far from Empire State Building). The shelves are packed with almost any thinkable shaving product from all parts of the world. You will find brands like Simpson Brushes, Feather Razors, DR Harris, Truefitt & Hill, Proraso, Razorock, Fitjar Soaps, Taylor of Old Bond Street, Speick and much, much more. The majority of products are available online but nothing beats the possibility to actually see and sniff what you are buying.
First time I went to Pasteur´s I was determined to buy a new shaving arsenal but was too overwhelmed and left with only a packet of razor blades, just to have bought something. Naturally, I composed myself and went back for some serious shopping the following day.
Unfortunately, Pasteur´s does not have a home page but please check out the Google+ page for some reviews: https://plus.google.com/107433939612883184741/about
Pinel Et Pinel, Paris.
If you are into leather goods this is the shop for you where interesting design meets craftsmanship. Pinel Et Pinel has produced trunks, wallets, briefcases, suitcases, duffel bags, handbags, dog collars, jewellery boxes and custom flip-flops in a cooperation with Havaiana.
The boutique is stylish, slick and filled with great designs. The atmosphere is relaxed, welcoming and accommodating and it is a pleasure to shop here.
Martin Margiela, Brussels.
It might be a little stupid to mention a designer store here, but since I have a mail already on the list, why not go for it? If you already know Maison Martin Margiela you know what it is all about. If you do not know the brand already, make sure to visit on of their shops to understand what it is all about.
The shop in Brussels is tucked away from the hustle and bustle and a little anonymous, just as the designer himself. Just look for a low, 2-storey building in white on 114, rue de Flandre and you have found it.
http://www.maisonmartinmargiela.com/
Dover Street Market, London.
If you are looking top designers in a modern setting with a twist, this is where you go. You will find more than 50 high end designers on their racks mixed with nitty gritty things to buy. If you get hungry, just visit Rose Bakery for a "cuppa" and a snack. This is a must when in London!
http://london.doverstreetmarket.com/
I would love to hear about your shops worth travelling for, either on Twitter, on Facebook or in the comments below.