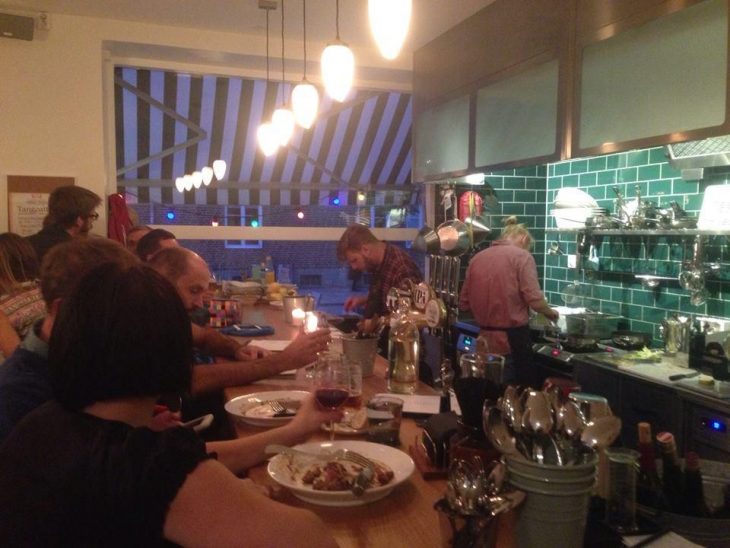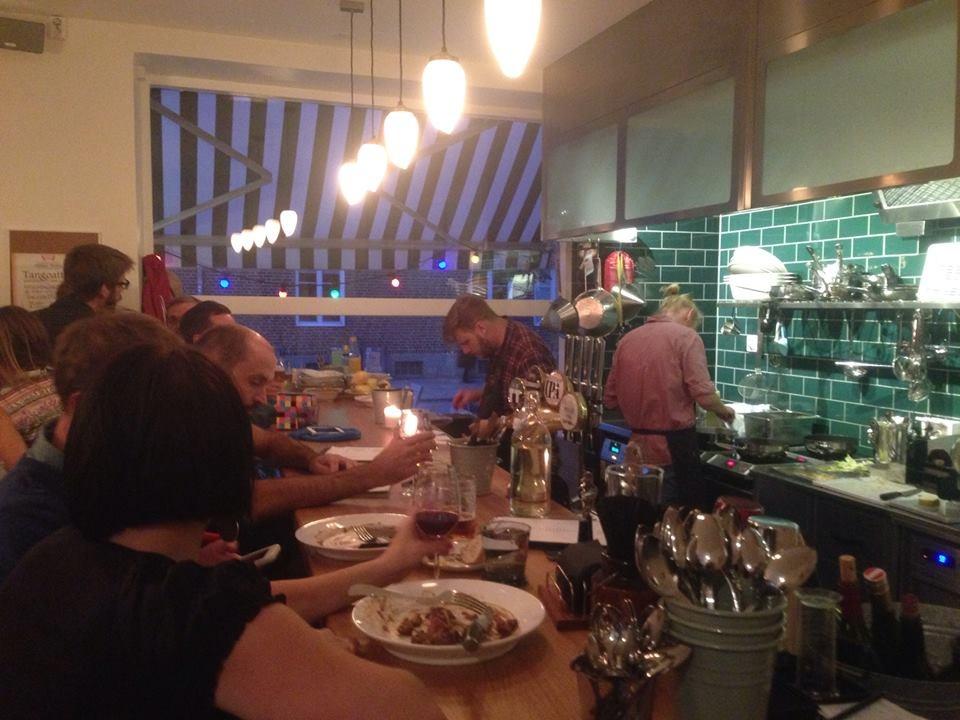 Review of Restaurant Lyran Mat & Bar in Malmö.
I had the pleasure to visit Malmö where the restaurant scene has not changed too much the last years and needed a new, fresh addition. A friend took me to a run down, fairly alternative part of town called Möllevången and I was sceptical. I am very grateful for that because we were about to dine at Lyran Mat & Bar and I have only good things to say.
Location
The main square in this area, Möllevångstorget, was considered as a bad place to be 25 years ago but society and law enforcement cleaned it up and is now a great place with several restaurants, cafés and small shops.
Lyran Mat & Bar is about 3 blocks from Möllevångstorget, on Simrishamnsgatan, and has been considered a bit off but this is an area where things are happening and several new watering holes are popping up.
Interior & Atmosphere
The interior is nice, not over the top, in light Nordic colours with beautiful green tiles in the kitchen to spice things up. The atmosphere is friendly and casual in an honest way, far from the stereotypes you see in many places. It is a small restaurant with only 20+ seats so make sure you have a reservation.
Busy nights are usually divided in 2 sittings, one from 17:30 and the second from 20:30.
Food and Drinks




This is the main reason you are going here and it is well worth it. Chef Jörgen and his crew source the local suppliers every day and decide a menu for the day. Everything is biodynamic and produced locally. It is a creative team in the kitchen and I would describe the food as "Nordic contemporary fusion", if that makes sense?
You have 2 menu options at restaurant Lyran: one with meat and fish at 375SEK and one vegetarian version at 325SEK. Naturally, you can buy single dishes from the menu and they are usually about 100SEK each.
There are several interesting beers and ales on both tap and bottle, and very few guests will be disappointed. What is the most interesting in the drinks section are the selection of wines. There are lots of interesting organic and un-sulphured wines to choose from.
Conclusion
A great place and the menus are almost too cheap judging be the quality and creativity. In other words, restaurant Lyran offers extremely good value for money and is a delight to visit. Highly recommended!
For more information and reservations, please visit their homepage.
Have you tried Restuarant Lyran and agree or disagree? Any other good restaurants in Malmö, Sweden? Please share on Twitter, on Facebook or in the comments below.