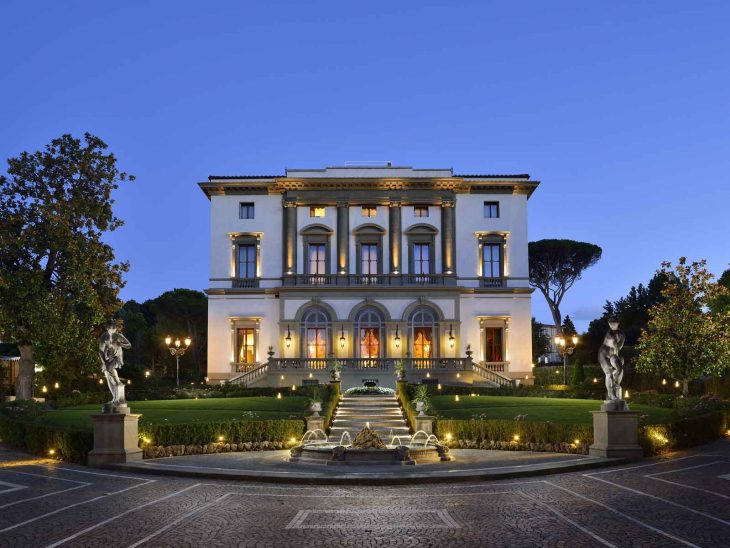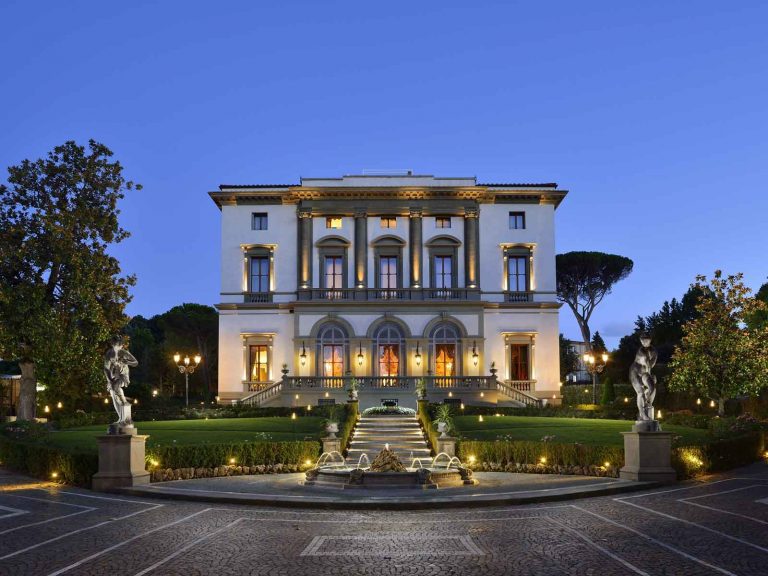 Review Villa Cora in Florence, Italy.
I was lucky to visit Florence recently and even luckier to stay at Villa Cora. Some people might think that a hotel in an old building situated on the outskirts of town is a bad thing. I can tell you that it is not! Villa Cora is worth the trip alone and Florence (or Firenze as the Italians say) is an added bonus.
Villa Cora was built in the 19th century by Baron Oppenheim and has since then hosted celebrities as Princess Eugenia (who also has a villa on the premises named after her) and Tchaikovsky to mention a few. Villa Cora became an exclusive grand hotel during the 1960´s and closed in 2006. It re-opened in December 2010 after a multimillion Dollar renovation. Renovations can sometimes take the charm out of a historic building, but don't worry Villa Cora is gently renovated with all its splendour and charm intact.
The hotel is well run and the staff is aiming to provide personalized service for each and every guest. During my stay the staff did a great job and made me feel welcome and special without being ingratiating.
Getting there
It is beautifully situated on Viale Macchiavelli 18, which is a part of town with hills and beautiful gardens. It took me 10 min to walk to the city centre and 20 min to walk to Ponte Vecchio. The hotel offers shuttle service to the historic centre of Florence and a taxi is less than 10EUR and the trip takes about 10 minutes from Duomo.
Villa Cora is about 20 – 35 min from Florence airport, depending on traffic. The hotel will be happy to arrange a transfer for you, if you wish.
If you arrive by car you can park it on the premises and you do not have to worry about entering a ZTL (Zona a Traffico Limitato) in the historic centre which is a UNESCO Heritage Site.
Personally, I sometimes have a hard time dealing with all the people and queues in the historic centre of Florence and appreciate this location dearly. Here you will find peace, tranquillity and room for thought.
Accommodation
The rooms are stylish and a delight to stay in. You can choose from Moorish, Oriental and turn of the century decoration. All rooms have TV, safe, Wi-Fi, phone and bespoke amenity products from Annick Goutal. I found the scent a tad too feminine but this is a matter of personal taste.
Some of the Moorish rooms on the 3rd floor have a terrace.
Restaurants & Bars
Tuscany is a culinary dream for most people and Villa Cora does not disappoint when it comes to food. I enjoyed the lavish breakfast buffet and dinner at Pasha Restaurant during my stay.
Pasha Restaurant
This is the fine dining restaurant at Villa Cora serving both traditional Italian fares and a bit more creative dishes. The food is of very high quality and reasonably priced. In other words, it is well worth dining here even if you do not stay at the hotel. The restaurant has no Michelin stars but I am pretty sure that a star would change the favourable pricing.
Cigar Room
Villa Cora is non-smoking except for the Cigar Room. A nice humidor with a selection of Cuban and non-Cuban cigars.




Le Bistrot
Is situated by the pool and open April – October. You will find specialty menus as Pizza and Champagne and Sunday Barbecue in addition to their regular menu.
The Roof Top Terrace
This is definitely one of the highlights of Villa Cora since you have a stunning view of the surrounding gardens and Florence on the 150 square metre roof top terrace. You have to visit at least once during your stay. It is up to you if you want to sip a drink or have a meal up here.


Le Pool Bar
Also a part of Le Bistrot and does exactly what it says on the label.
Le Bar Long
This is room is mostly known for its spectacular dining table which can also be used for meetings. When I visited the breakfast buffet was displayed in here.
Activities
If Florence is not enough for entertainment, there are several things at Villa Cora that will keep you busy and enhance your stay.
Swimming pool
Villa Cora is the only hotel in Florence with a swimming pool. The pool is of good size and heated, which means you can actually swim in it. The pool area is nice and invites to stay for a while. In other words: Villa Cora are serious about their pool, it is not just a gimmick to attract visitors.
Spa Bené
I am usually sceptical against hotel spa´s in cities but I liked it a lot. The subterranean walkways from main building to Villa Eugenia are made interesting with collections of watches and more on display. Products used for treatments are from Santa Maria Novella which is one of the oldest pharmacies in Italy which is worth a visit on its own.
Gym
If you want to work out, you are in the right place with all-year indoor gym and outdoor gym during summer. You will find the gym in the spa area.
Go Jogging
The location with its lush gardens, hills and stunning views is excellent for a run. The staff is always helpful and will definitely help you to pick a scenic route that suits you.
MICE (Meetings, Incentives, Conferences & Events) at Villa Cora.
For a regular meeting there are lots of opportunities at Villa Cora but I would really think before placing a content-rich, hard core conference here. There is no dedicated conference room and existing space has to be used. I can see a smaller meeting taking place in Le Bar Long for instance.
I would not hesitate a second to place an incentive or an event at Villa Cora because there are lots of spectacular space that can be used for various functions. Combine this with the helpful and creative staff, your guests will have something to remember and talk about for a long time to come.
Conclusion
This is a hotel I like a lot and hope to return to in the near future. It is professionally run by a dedicated team who constantly is working to improve themselves. It also has a unique environment and a certain old world charm which is hard to recreate in a new hotel.
I would guess that if you like Raffles Hotel in Singapore, you will most likely enjoy staying at Villa Cora.
Links
About ZTL in Florence: http://www.visitflorence.com/moving-around-florence/by-car.html
Hotel Home Page: http://villacora.it/en
Spa products used are from Santa Maria Novella: http://www.smnovella.it/?lang=en
Do you have questions or experiences of Villa Cora in Florence (Firenze)? I am longing to hear from you via email, in the comments below, on Twitter, Facebook or Google+.