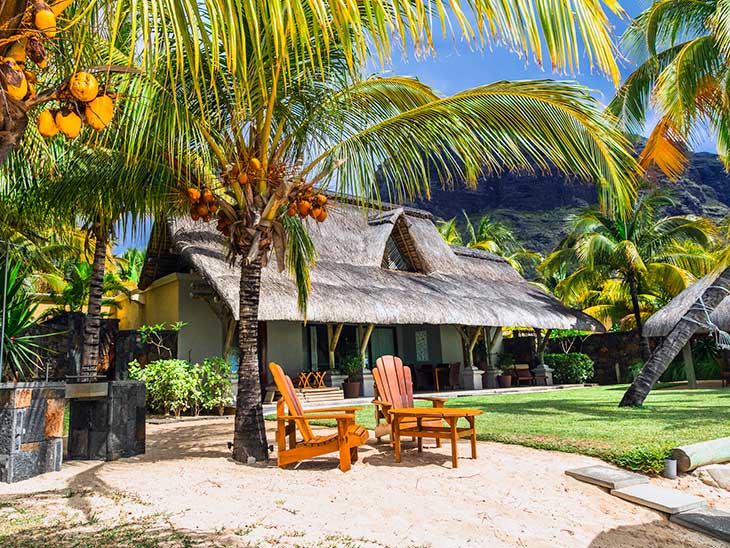 5 Must-Do Activities in Your Mauritius Villa
Glistening turquoise waters, pristine beaches, and a tropical climate that's warm year-round – Mauritius is paradise on earth. And what better way to experience this island utopia than from the comfort of your private villa? With stunning views, luxurious amenities, and complete privacy, a villa stays in Mauritius is the ultimate way to unwind and indulge.
But a villa stay isn't just about lounging by the pool with a cocktail in hand (although that's certainly an option!). From outdoor adventures to cultural experiences, there's plenty to do in and around your villa to keep you entertained and make the most of your stay. And for those seeking a luxurious and private villa experience, Book Mauritius Villas offers the perfect solution. So, let's dive into your Mauritius villa's top five must-do activities without further ado.
What to Expect from your Mauritius Villa?
Designers create a villa in Mauritius to be more than just a place to stay – it provides the ultimate comfort and luxury, a home away from home. These villas typically feature spacious living areas, multiple bedrooms and bathrooms, private pools, and stunning outdoor spaces that offer breathtaking views of the island's natural beauty.
But that's just the beginning. In a Mauritius villa, you'll also find top-of-the-line amenities that cater to your every need, including fully equipped kitchens, high-speed internet, and even private gyms or spa rooms. Whether travelling with family or friends, you'll have everything you need to relax, recharge, and make the most of your time on the island.
It also offers unbeatable comfort and luxury, with plush furnishings, state-of-the-art entertainment systems, and sumptuous bedding that make you feel like royalty. And with the stunning natural surroundings of Mauritius as your backdrop, you'll be able to relax and recharge in style while creating memories that will last a lifetime.
Top 5 Activities to Do in Your Mauritius Villa
1-    Beach Barbecue
Picture this – the sun is setting over the turquoise waters of the Indian Ocean, and you're lounging on the beach with your loved ones, sipping cocktails and savouring delicious grilled seafood. A beach barbecue is a perfect way to enjoy the natural beauty of Mauritius while indulging in a mouthwatering feast.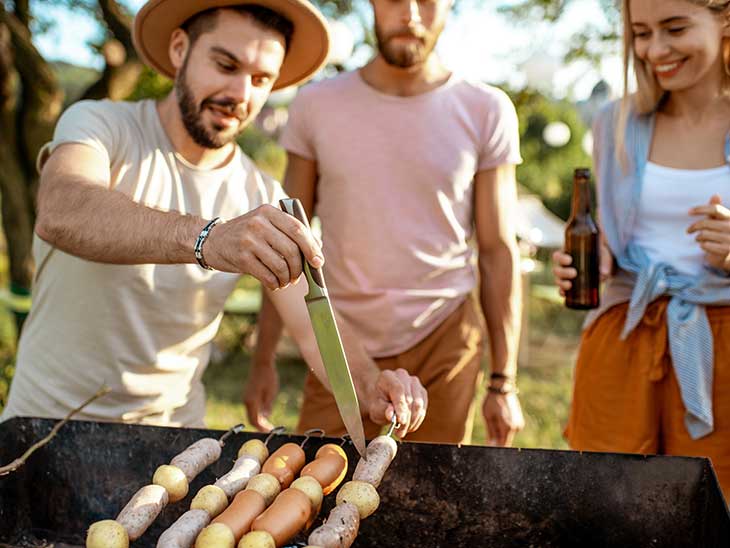 Start by choosing the freshest seafood you can find, such as prawns, lobster, or fish, from the local market or supermarket. Marinate it with herbs, spices, and olive oil, and let it sit for at least an hour. Lay a tablecloth or beach towel on the sand and arrange the food and some fresh salads, bread, and drinks. Light some candles or lanterns for ambience, and let the grill master get to work, flipping the seafood until it's cooked to perfection.
With your beautiful villa steps away, you can easily set up a beach barbecue and enjoy the company of your friends and family in a stunning, secluded setting. And with the sound of waves lapping against the shore and a sky filled with stars, it's the perfect way to experience the magic of Mauritius.
2- Private Infinity Pool
Imagine you're in your slice of paradise, surrounded by lush greenery and the sound of gentle waves. Your private infinity pool overlooks the pristine waters of the Indian Ocean, inviting you to immerse yourself in its crystal-clear depths. With your villa pool, you can do just that! It is the perfect activity for those who want to relax and unwind in the utmost privacy and luxury.
Choose your favourite drinks and snacks, and grab a good book or soothing music. Put on your favourite swimsuit and dip in the pool's refreshing waters. Swim a few laps or float around and soak up the stunning views. Spend some time sunbathing on the deck, feeling the sun's warmth on your skin, and listening to palm leaves rustling in the breeze.
A private infinity pool is the ultimate luxury experience, allowing you to enjoy the beautiful scenery of Mauritius in complete privacy. It is the perfect way to relax and rejuvenate, surrounded by the island's natural beauty. You can truly disconnect and unwind in style with no crowds, interruptions, or distractions.
3- Sunset Beach Walk
Strolling along the picturesque beaches of Mauritius is a magical experience, especially during the golden hour. The stunning beauty of the sun dipping below the horizon, casting golden light on the sky and the water, is a sight to behold.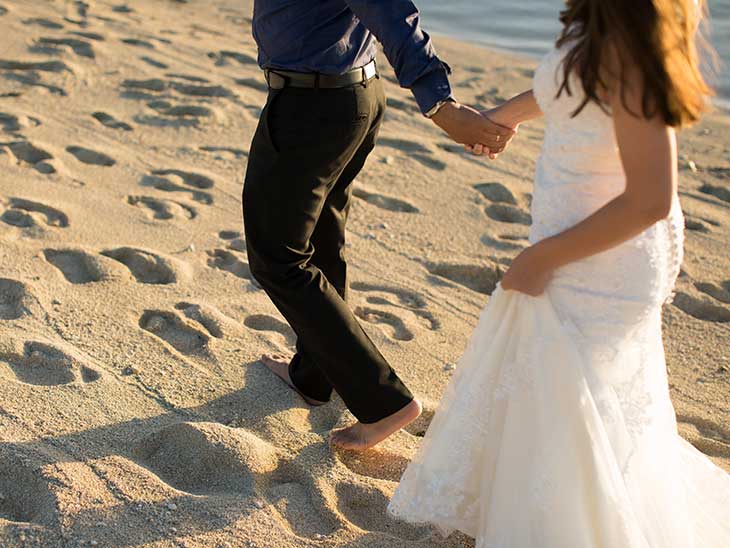 Start by finding the perfect spot to watch the sunset. Your villa may have a private beach, or you may choose to explore one of the many stunning beaches on the island. Put on your walking shoes, grab your camera, and head out about an hour before sunset. As you walk along the beach, take in the stunning views of the sky changing colours, the sound of waves crashing on the shore, and the feel of soft sand underfoot. Snap some pictures, soak up the beauty of nature, and make some unforgettable memories.
4: Private Chef Experience
Indulge in a one-of-a-kind culinary experience during your stay in a Mauritius villa with a private chef. In Mauritius, you can savour dishes that fuse the flavours of African, Indian, and French cuisine, creating a unique culinary experience that you won't find anywhere else in the world. Enjoy a custom-designed menu with the freshest ingredients, the finest flavours, and the most exquisite presentation.
Start by discussing your preferences with your villa staff or concierge. They will connect you with a private chef who can create a menu tailored to your tastes, dietary restrictions, and preferences. Now relax as the chef prepares a delectable meal in your villa's kitchen. Once the meal is ready, enjoy a private dining experience with your loved ones, complete with the perfect wine pairing.
5: Movie Night in Your Private Cinema Room
Break from the sun and sand and settle for a cozy movie night in your private cinema room. This activity is perfect for families or groups of friends looking to relax and bond in a comfortable and intimate setting.
Browse through your villa's collection of movies, or bring your favourite film to watch. Dim the lights, adjust the sound and ensure the comfortable seating is just right to set the mood. And last, prepare your favourite movie snacks and drinks or have your private chef create a special movie night menu.
A perfect way to wrap up a day of exploring the island or lounging by the pool!
Conclusion
You'll be transported to a world of luxury, comfort, and privacy from entering your private sanctuary. With these top five activities, you can create memories that.
Please share your best tips for activities in Mauritius  in the comments below, on Twitter, Facebook  or Instagram.