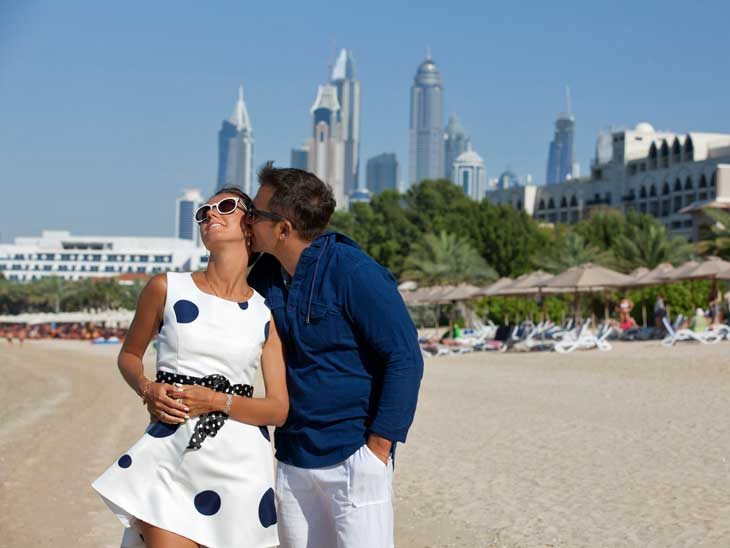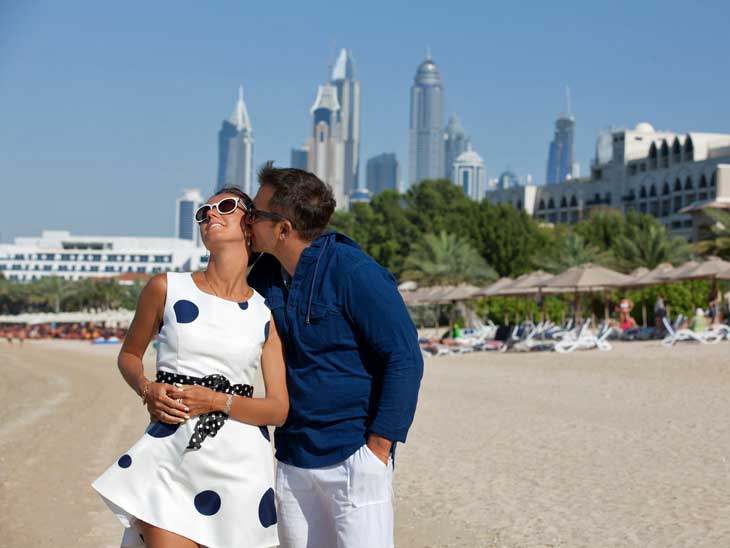 How to Spend Your Honeymoon in Dubai
Congratulations on getting hitched!
It's a huge blessing to find someone to spend your lifetime with. Not everybody is fortunate enough to find a soulmate and life partner, but you have. it's unclear what the future holds, but the fact that you're embarking on it together makes it less a scary road ahead, and more a wonderful adventure with each other.
But before all the seriousness of married life comes, enjoy your honeymoon period and, if possible, make it last for as long as you can. Let bliss be the order of the day for this special time. Go big on your honeymoon if you can — and consider heading to Dubai for it.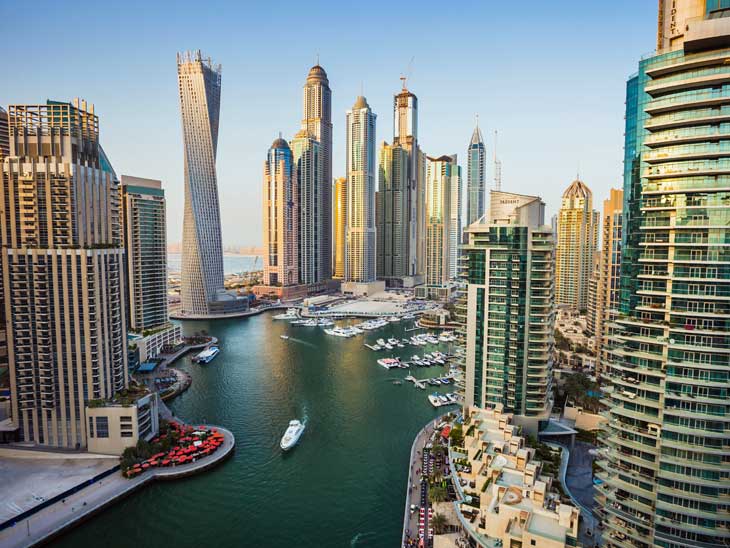 Why Dubai?
This desert city is a land of great possibilities and it always ranks high in lists of places to travel to, either alone or with the person you love. Also, it presents an abundance of arrangements that will keep those romantic butterflies fluttering about.
To make your honeymoon in Dubai truly an affair to remember, here are some ideas to consider.
1. Check in at a luxury hotel
Let your transition into a married couple be a glamorous one. Treat yourself to a little extravagance by booking a stay in a beautiful hotel and celebrating your union with elegant provisions for comfort and relaxation.




There are plenty of world-class hotels perfect for honeymooners. The good news is that with some smart planning, you can get an exceptionally great hotel deal in Dubai; you pay less for a grand experience that you and your partner will remember forever.
2. Get a spa treatment together
Experiencing couple's massage, a facial, and other wellness treats is a lovely way to spend time together. There's certainly no better way to get ready for romantic moments than to get all comfy and pampered up. Also, a trip to the spa will allow you and your spouse to relax and rejuvenate yourselves after the stressful wedding preparation period.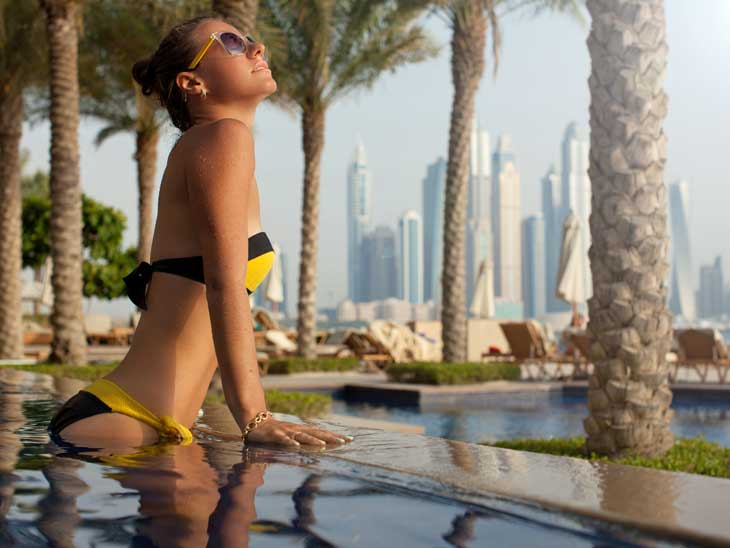 The hotels with spa services in Dubai are some of the best, if not the best in the world. You will surely benefit from including a refreshing day at the spa in your honeymoon itinerary.
3. Sign up for once-in-a-lifetime activities
Going on a hot air balloon ride, exploring the desert on a camel, seeing two sunsets in a day at Burj Khalifa, and enjoying a neighboring emirate with a private picnic overlooking the magnificent Al Wadi Desert are not just exciting rare experiences — they can actually improve relationships as well.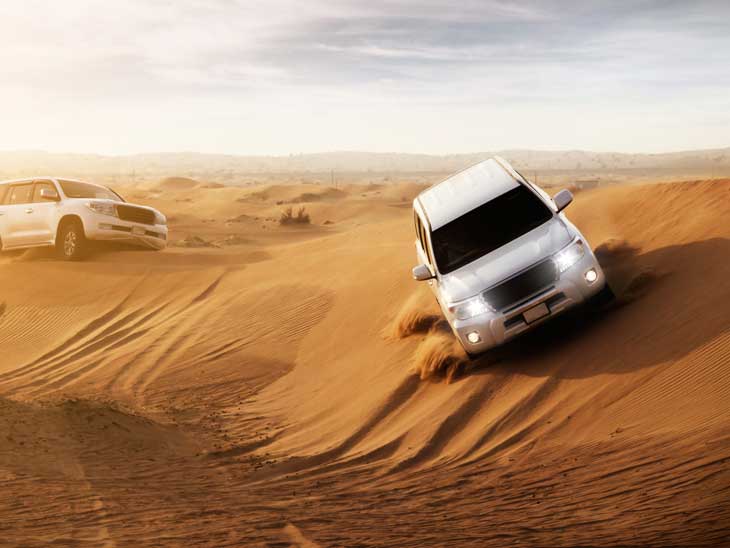 A published study by Arthur Aron, a professor of psychology at Stony Brook University, proves that couples trying new things together tend to have a better relationship quality than those who are strict with routine. Suffice it to say that incorporating new adventures into your honeymoon will help create a solid foundation for your marriage. So make sure to take advantage of the unusual activities that only Dubai can offer its visitors.
4. Go on a gastronomic adventure
Food is always a great thing to bond over and you'll eventually discover that it's very much an important part of married life. You'll be sharing countless meals together and discovering each other's unique tastes or preferences.
Dining out as a couple can be an exceptionally pleasurable experience in Dubai. The city, after all, is one of the world's top foodie destinations. Plan your visits to the different restaurants you'd like to try during your honeymoon; perhaps even set aside a day purely to try out recommended dishes and delicacies in the city.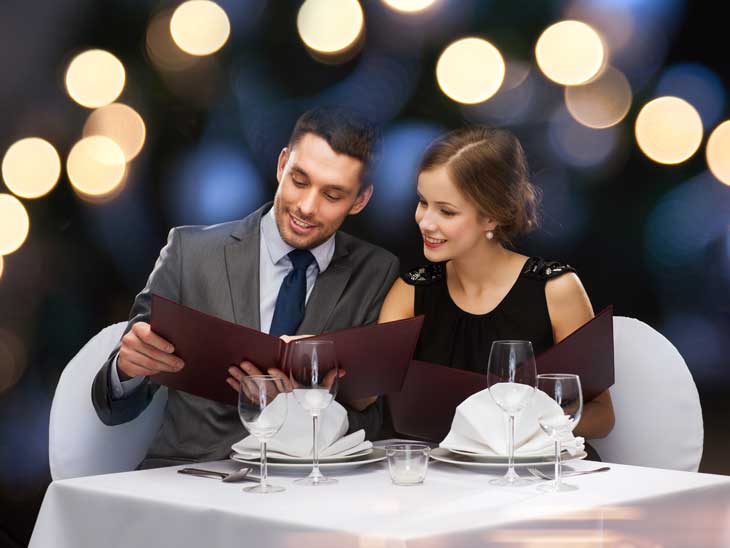 You will not regret a single minute of a food adventure in Dubai, especially if you carefully plan it so you can visit the best restaurants worth trying out. Imagine how romantic and fun it would be to look into each other's eyes as you sip champagne, feed each other cake, or share the juiciest kabab in the city.
Invest in your honeymoon. Consider it a must in laying down a good foundation for a marriage. As you go through life as a couple, you can lovingly look back on this wonderful experience and find inspiration for indulging in romantic moments even in the simplest moments together.
Author Bio
Habib Khan is a seasoned Hotelier, currently the CEO of Planet Hospitality and General Manager of Arabian Courtyard Hotel and Spa. Khan has more than 30 years of diversified international experience in the hospitality industry. He is an expert in developing, transforming, and managing hotels, with an ability to analyze and solve problems in a challenging work environment.
Please check out my other articles tagged with Dubai. If you have additional tips and tricks on how to create the best honeymoon in Dubai, please get in touch  via email, on Twitter, Facebook , Instagram or Google+. I would love to hear from you!