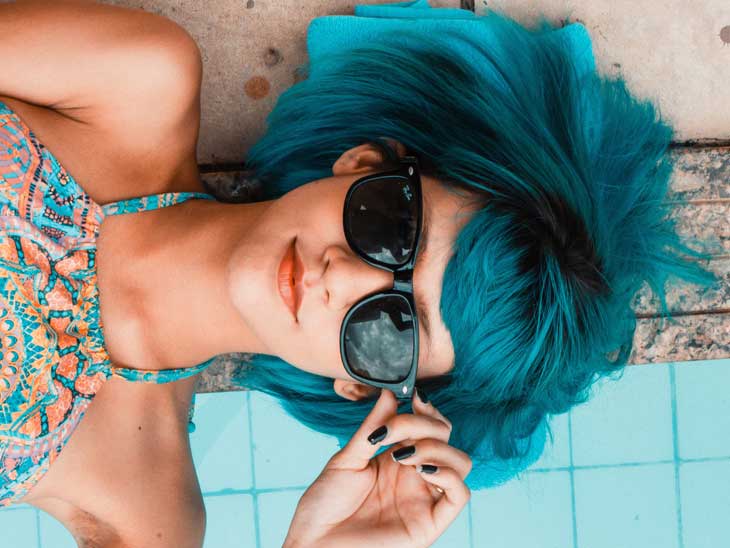 Summer Activity Planning: How to Make the Most of Summer During a Pandemic
Summer has always been a time to get in all the activities you couldn't manage during winter. Layers of clothing come off, more socialization is in the mix—it's just a fun time to be alive. That said, there's nothing like a global pandemic to sideline all your fun plans, so it's safe to say that this summer is unlike any other. Travel is largely off the table, long days on a crowded beach are a no-no, and you may not be able to squeeze in that summer internship. But the summer is not wasted, here are some things to do to make the most of the season.
1. Throw a sleepover
When was the last time you had a good old-fashioned sleepover? Scratch that—when did you make a whole event out of a sleepover? Forget those informal nights in with the girls or guys, it's time to go all-out. Line up some old movies, stock up on junk food, even buy some new pajamas. Don't underestimate the power of fun sleepwear to help set the mood.
Don't just stop at pajamas, buy a nightgown, slippers, and home spa products so you and your friends can really relax. If you're still wary about shopping in-store (and who isn't, these days?), take your search online. The perfect place to stock up on women's pajamas is Soma. They offer a range of quality pajama pants and nightgowns for a delightful evening spent indoors. And if you and your friends aren't quite up for in-person socializing, you can still have a virtual sleepover. Just loop the gang into a zoom conference call, stick to the dress code, and enjoy the night.
2. Consider getting a pool
Since you can't frequent water parks or the beach, bring the fun to you. In the case that you cannot get an inground pool, an above-ground one works, too. Instead of heading to areas surrounded by strangers, you can lounge and relax in the comfort of your own backyard. That said, remember that a pool of any kind has risks, especially if you have young kids in your home—you need to reduce the chance of accidental drowning. This risk isn't something to take lightly —between the years 2005 to 2014, an average of 3,536 people drowned annually, a large percentage of them children. So, when you decide to go ahead and buy your pool, make sure you also invest in a safety pool fence or a pool barrier of some sort.
Whether you buy one from a well-seasoned, global pool fence company like Pool Guard, or a friend's yard sale, who you buy from matters. For example, Poolguard USA manufactures pool safety products for retail distribution worldwide. From trusted companies like this, you have fewer things to worry about with user error. Even if you decide to opt for an above ground pool, don't neglect the importance of thinking about pool safety.
3. Take time to self-reflect
With the hustle and bustle of life, it's often hard to take time out to reflect. Chasing that money and trying to "have a life" can get in the way. The truth of the matter is that the pandemic has given people time. It may not be what you want, but why not make the most of it with self-reflection.
You may be shocked by the number of things you don't realize about yourself. Once you have a good relationship with yourself, it shows on the outside. Even more, you can gain and maintain peace of mind, even when things are rocky if you have a clear grasp of your personal strengths and weaknesses. So, get started on this new journey with no one other than yourself, it'll do you worlds of good.
4. Consider remote learning
When in doubt, learn something! The one thing that never goes wasted is knowledge, so this is the perfect opportunity for you to learn. There are so many online learning platforms to pick from, and a handful of them are free. For instance, Upskilling is not only for personal development, but it can help you become more desirable in a hostile job market. So, please don't take this time for granted—think of it as a fallow period. You may not get another summer like this, so try to look for ways to live and learn.
Please share your best tips of top things to do during the pandemic in the comments below, on Twitter, Facebook  or Instagram.