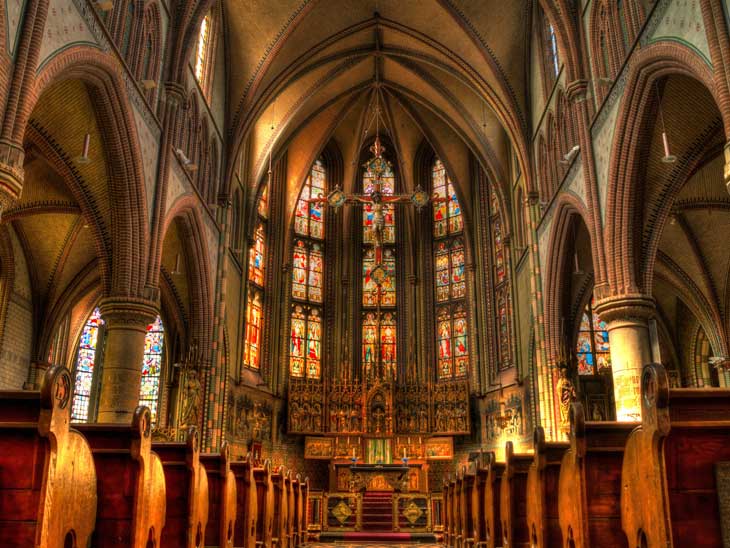 5 Tips for Planning a Religious Road Trip
Are you thinking about planning a road trip and want to bring your faith along with you? We have some tips to get you started on planning a religious road trip for you, your family, and your friends.
Glamping on the Road
Without a doubt one of the best ways to travel across the country is by recreational vehicle. It's like camping, but without the humidity and mosquitoes. You can rent an RV easily and split the cost between road trippers. Another option is buying or borrowing one to get a taste of the rv life.
Regardless of how you choose to get your recreational vehicle, be sure it has a warranty for maintenance and repairs. Today's Best Company has researched the industry to find the best RV extended warranty reviews. Warranty plans cover motorhomes, travel trailers, 5th wheel trailers, toy haulers and several other types of RVs to give RV owners peace of mind. After all, you want to focus on the trip and relax, right?
The best part is that using the warranty is a simple and direct process. Just take the RV to any repair shop, let the facility know you have a warranty and pay the deductible when the repairs are complete.
Bringing Your Communion Along for the Ride
There's no reason to leave your communion routine at home. While it might feel a little odd taking your communion outside of a church, there are many available options for portable communion sets. Available in almost every style and size, portable communion sets are not only fun to use, but also efficient for road tripping. You might want to make sure the vehicle is completely stopped before taking your communion, or your wine and wafers could go flying.
Religious Food Stops
One of the best parts of taking a road trip across the country is the opportunity to visit and eat at famous or niche restaurants. Have you ever wondered if there are restaurants that were built on core religious values? They might not be serving communion, but there are dozens of faith friendly places to add a special flavor to your trip.
Even fast food spots like Chick-fil-A and In-N-Out Burger were founded on religious values, so it will be easy to get a faithful food fix on the trip.
Historic Religious Sites
From stained glass churches built in the 1800s to religious museums, you won't run out of things to see and do on your road trip if you research ahead of time and map out the sites you and your friends are interested in visiting.
Built in 1889, the Memorial Presbyterian Church in St. Augustine, Fla., brings in people from all over to see the wood covered walls and stained glass windows. St. Patrick's Cathedral in New York City is another iconic religious site, known for its Neo-Gothic design.
It's probably a good idea to call places ahead of time and let them know when you plan to visit so they can prepare, especially if you have a large group. The Most religious sites are free and open to the public but may have limited visiting hours due to religious services, so make sure to be in touch prior to your visit.
Making Time for Worship
You might be wondering if there will be any time to worship on your road trip after all the historic site seeing and eating delicious food. Be sure to carve out some time each day, preferably ahead of time, so that everyone on the trip can worship in their own way. It might be a good idea to get everyone's input on how they want to worship on the trip before heading out. Some people might want privacy, while others like to pray together. Plan for both group and individual worship settings for the road trip.
Above all, have fun and be safe on your religious road trip! Please share your best tips for a religious trip in the comments below, on Twitter, Facebook  or Instagram.