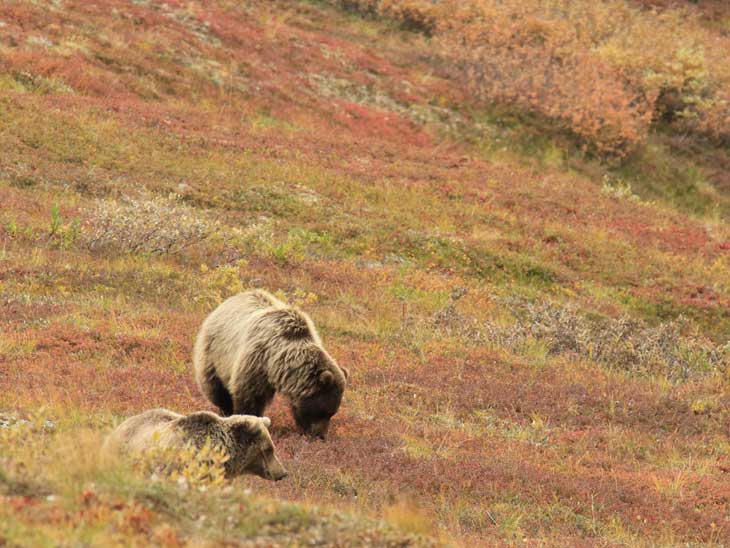 Top Five Things To Do in Alaska
Green, wild, far-flung and enigmatic is just some of the words to describe Alaska. Explore Alaska's splendorous mountains, lodges, fjords, and glaciers and see whales, seals, grizzly bears, and other wildlife. Popular Alaska holidays often include exploring Denali, Glacier Bay National Parks, and visiting museums, restaurants, and cafes in Juneau and Anchorage.
Here we take you through the best things to do and to visit in Alaska.
1.     White Pass & Yukon Route Railway
The White Pass and Yukon Path is a small railway linking Skagway in Alaska with Whitehorse in Yukon in Canada and the US. Constructed during the Gold Rush of the Klondike in 1900, miners hit the goldfields more rapidly. This operated until 1982 and was reopened as a restored railway in 1988. This permits travellers to travel to the past, in a true gold rush ride, through cascades, glacial valleys, deep gorges, and thick woods that have scarcely altered after the gold mining period. With passenger's on-board antique cars and replicas, and large screens and viewing decks, this train climbs up to 3000 feet.
2.     Kroschel Films Wildlife Center:
The Kroschel Film Wildlife Center is an amazing place to take care of neglected or orphaned wildlife, either in Alaska or in Canada. It is located about 28 miles away from Haines, Alaska. However, it is not a zoo, and the animals live in a natural environment, offering perfect photo opportunities as you go on a well-kept path for about 600 meters through the magnificent wilderness of Alaska. Fifteen animal species, including grizzly, foxes, wolves, lynx, moose, rennet's, owls, and others, will be found.
3.     Sealaska Heritage Institute:
The Sealaska Heritage Institute is a non-profit, downtown Juneau organisation, established in 1980 to preserve and protect the Tsimshian Tlingit and Haida indigenous cultures in the area. The institute, which in 2015 moved into its permanent home at Walter Soboleff Building, aims to create a location for indigenous people and non-indigenous Alaskans alike through permanent exhibitions and special events. The annual artistic display of the Museo features many exhibits, featuring luminaries such as Wayne Price, Robert Davidson, Preston Singletary, and David Boxley, by leading indigenous artists.
4.     Kodiak Laboratory Aquarium & Touch Tank:
The Kodiak Laboratory Aquarium & Contact Tank, a free-standing aquarium that houses marine life from the Kodiak Island waterways, is housed in the Alaska Fisheries Science Centre. Crabs, shrimp, snails, starfish, and fish are animals that live in their ponds and aquarium. The occupants of the Contact Tank are viewed both by children and adults. Tour guides are available to provide sea life knowledge and answer questions.
5.     University of Alaska Museum of the North
Situated on the University of Alaska Fairbanks campus, Alaska North Museum University provides a wide range of galleries with permanent and temporary exhibits and is a great introduction to a mysterious Alaska, which includes its people, history, art ethics, culture, plants, and animals. A new wing, added in 2005, is in itself an art gallery that evokes the legendary Yukon River, glaciers, alpine slopes, and has won many awards. The gallery displays Alaskan art for two thousand years – both indigenous and non-native, from old Eskimo sculptures through to contemporary sculptures and paintings.
Conclusion: Alaska is huge, but it is full of lots of attractions and stunning natural beauty. Here you can enjoy all the stunning wildlife on nature tours as well as experience the fine dining and attractions of the cities.
Please share your best tips of top things to do in Alaska in the comments below, on Twitter, Facebook  or Instagram.