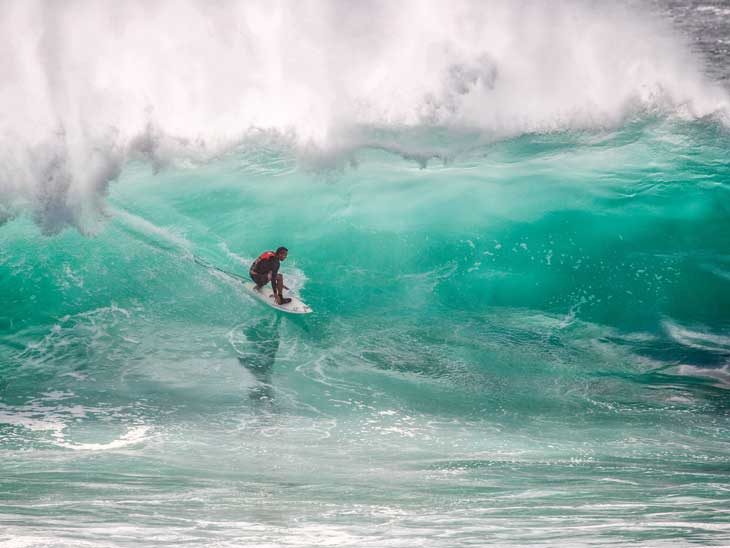 When it comes to surfing, it's all about timing. Do you like spinning the globe when choosing your next travel destinations? In that case, if you're planning to do some wave riding too, there's a good chance the surf season might not coincide with the time and place. But don't worry, the team at BookSurfCamps.com is here to lend a helping hand in finding out when is the best time to hit the waves in the world's most popular surfing destinations.
From first-timers to pro surfers, there's a season for all. And because we know that choosing the right time and place makes all the difference, we are thrilled to share our ultimate surf seasons guide that will show you where and when you need to be to catch the world's most epic waves.
Please remember that no two waves are the same and that weather conditions, tides and swell can change from one day to the next. Be patient and keep those good vibes alive – your wave will come!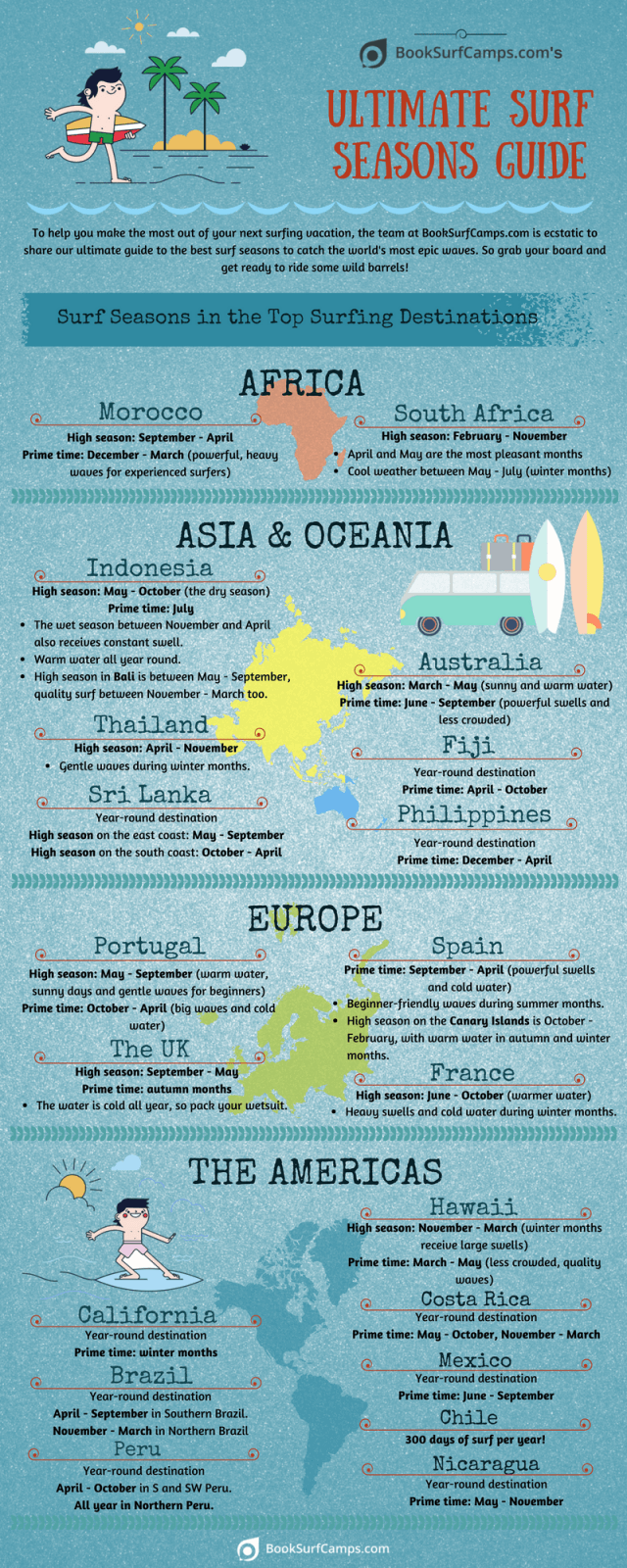 What is your take on surf seasons? Which is your favorite spot for a particular season? Please share in the comments below, on Twitter, Facebook , Instagram or Google+.