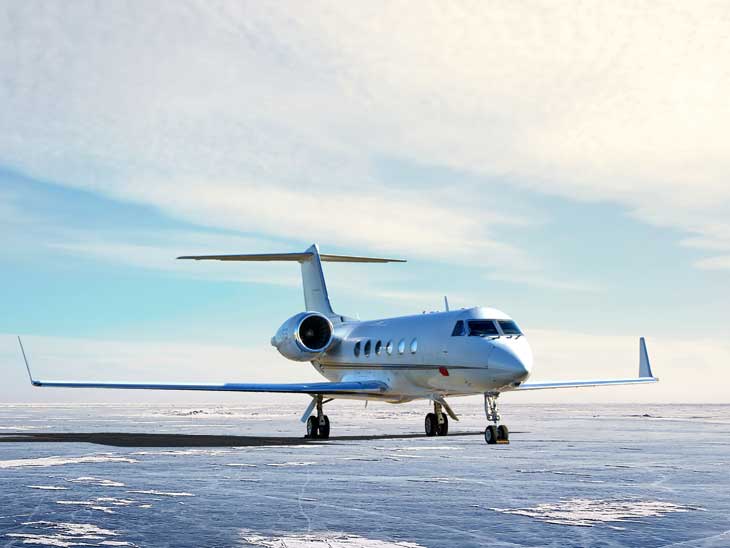 The Benefits of Private Jet Membership Cards
Private jet flights beat commercial flights in many distinct ways. Flying privately means enjoying greater time efficiency, convenience, and higher privacy levels. You can keep all your personal stuff private. The story gets even better when you have a private jet membership card. This card offers many invaluable benefits that millions can only wish for or admire from a distance.
But what benefits does it confer to its holders? Below are the leading benefits of having a private jet flight membership. Read on to discover how you can also benefit from a jet membership card. Eventually, you will be better placed to purchase your card with a clear understanding.
Getting a private membership card allows you to travel on your terms. You can book your desired jet in as little as 10-12 hours. This way, you are flexible enough to make necessary eleventh-hour adjustments to your travel plans. With this card, you are free to travel when you want to do so.
A jet membership card also saves you de-icing charges, especially during this winter. These payments can run into thousands of dollars. A private jet requires de-icing before taking off when it comes to pick you up because of the prevailing airport conditions. Fortunately, most reliable jet cards have de-icing charges that save you some money.
Convenience is another benefit you enjoy by signing up for jet membership programs. A responsible charter plane company will develop your membership card based on your flight needs while guaranteeing safety and high quality. You can use your flight hours when you want because they don't expire.
Buying a membership card means enjoying guaranteed rates because the card's rates are fixed throughout the year. You no longer need to pay for your flights based on the plane's demand and limited availability. Don't you think purchasing a membership card is a smart way of saving money on chartered flights?
Guaranteed Plane Availability
If you want to charter your jet on-demand, you have only one option: to choose from what's available on the market and at the current price. This benefit makes more sense if you want to fly unpopular routes because jets have to relocate. Eventually, you will need to pay for the airplane's repositioning flight.
However, buying a private jet membership card ensures that you are always ready for your light. Here, operators and card providers pay for your flight's repositioning.
You Say Bye to Invoice and Quotes
Are you tired of handling many quotes and invoices? Signing up for a jet membership card saves you the hassle of wasting your precious time reviewing or paying invoices. Why? Because you only make one big upfront payment to cover all your transactions. Eventually, you save more time and effort to focus on your important business and personal priorities.
Faster Flight Organization
Who doesn't like faster flight organization? Jet cards are excellent tools for organizing your flights faster. The reason is that you buy your chosen package with prepaid flight hours that meet your flight needs.
Additionally, your jet card saves you the hassles of wasting time requesting flight quotes. You no longer need to sign contracts or make payments. Why? Because you already did it once, and thus, you only need to inform your jet provider that you wish to travel on a specific date. This advantage makes the card an ideal choice for those people who fly frequently and on short notice.
Freely Sample Various Plane Categories
Lastly, signing up for membership lets you freely sample various plane categories. Although this benefit is not frequently applied, it's worth learning about it because it applies in some cases. Here, you are free to try various planes within a given jet category before purchasing. This freedom lets you sample light, midsize, or large jets but not particular planes or manufacturers.
Why is that beneficial to you? Because it's a great way to flash different planes in social gatherings. It's also a good ego booster because it allows you to experiment with various private jet flights and options before choosing the best one.
Buying a jet membership card has many benefits you can enjoy. These advantages range from saving money to convenience and even saving your precious time. That is why this post examined some of the maximum benefits you can enjoy by purchasing this card. With these insights at your fingertips, you are better placed to make an informed decision and benefit from this card.
Please share your best tips for flying private in the comments below, on Twitter, Facebook  or Instagram.