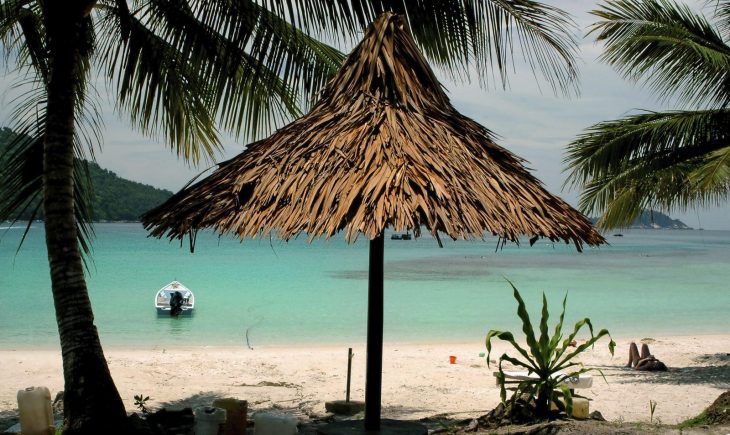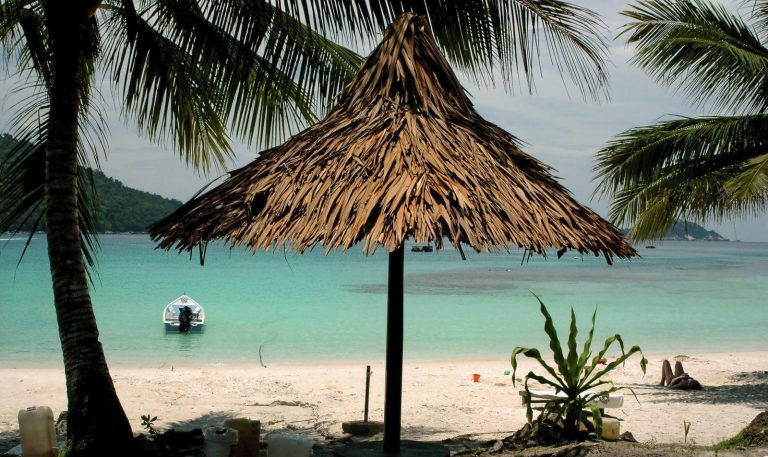 The Islands on Malaysia´s East Coast. We look at Perhentian, Redang and Tioman Island.
Summer has arrived in most parts of Europe, but we all know how unpredictable European summer can be. Some people think that South East Asia does not have anything to offer during European summer, but nothing could be more wrong!
In this article we are going to take a closer look at the islands on Malaysia's east coast where the majority of resorts close December – February/March due to the monsoon which means it rains a lot and rough seas. Peak season for this side of Malaysia is during European summer. The best time to visit the East Coast is mid March to end of October.Tioman is the island furthest south and open all year round.
Redang offers flights to both Singapore (Changi) and Kuala Lumpur (Subang) with Berjaya Air. Anything can happen when flying to and from a small island and I would recommend to take at least 1 night in any of the cities to avoid any mishaps in case of delays or cancellations, since there are no interline agreements with Berjaya Air and international carriers. Tioman has an airstrip but operations to and from the island ceased in March 2014.
Why should you go to Malaysia´s East Coast then? The answer is simple: sun, sea and sand. Those 3 are world-class in this region and hard to beat. If you like a relaxing vacation with beach time, snorkeling and diving, then you are in the right place.
Redang Island
Is the biggest island of the 3 we are looking at but still no roads, except for the one from the airstrip to The Taaras Beach & Spa Resort which is owned by Berjaya Group. The Taaras is probably the biggest and definitely the most luxurious on the island. There used to be a child policy in place and I don't know if it is adhered to or not.
No roads mean that transportation is done by foot, scooter or by boat. In other words it takes a little planning to pop over to the beach on the east coast of the island, especially after dark. On this beach you a few hotels to choose from where Laguna Beach Redang is a good option for families. The only thing that worries me a little is that the backpackers resort beside Laguna Beach Redang loves to play reggae on ultra-high volume, which could be a problem. Redang can also be reached by ferry from Kuala Terenganu.
Sari Pacifica is located nicely at the end of the beach but was not 5-star when I inspected it a couple of years ago. To be fair, the hotel was not entirely ready at that point, so it might be very good. If you are planning to book this for yourself or your customer, please do your research carefully.
Tioman Island
Tioman is also world-famous for its snorkeling and diving, but there are more to do here. You have some beach-bars along the main beaches and Berjaya Tioman has a golf course. Berjaya Tioman is probably the oldest and most well-known hotel on the island and aims to please everyone from families with children, golf players to the meetings and incentive guest. If you like a bigger hotel with lots of opportunities, this is a great choice.
Japa Mala Resort is another option on Tioman, popular amongst honey mooners and couples. Located in plush greenery on a stunning beach and a back to the nature feeling.  The management have tried to make things a little different from the regular, which is great. The only objection I have towards Japa Mala Resort is that sometimes their pricing is off the top and rooms are a little too expensive for what you actually get. Well, I guess that is how a market works with supply and demand. It can be me just being cheap too..
Where ever you choose to stay on the island, I do recommend to make excursions among the many small islands around Tioman. Please also go for a jungle trek and see the water falls.
There has been lots of discussion about sand flies on Tioman Island. Yes, there are sand flies and the bigger resorts deal with them. Imagine a huge torch on wheels being rolled over the beach every morning. Yup, that is how it is done. The small secluded beaches are not treated this way and you want to be careful. Personally, I would not hesitate on going to Tioman Island. As a matter of fact, sand flies can be found everywhere.
Easiest way to get to Tioman is to take the ferry from Mersing, which is a great starting point if you want to explore other islands nearby.
Perhentian Islands
Is a small group of islands close to the Thai border where the main islands are Perhentian Kecil and Perhentian Besar. Perhentian means stopping point in Bahasa Malaysia and got their name because it was a popular stopping point for the traders and freighters sailing between Bangkok and Malaysia.
I love the beaches and the waters around Perhentian, which are 5-star. Unfortunately, there are no 5-star accommodation, only 3-star. Personally, I would be fine with this but I doubt my wife would be happy to spend more than a few days here to experience the nature and then go back to a comfy hotel. I guess that is the curse of the middle: becoming too comfortable.
To get here you take the ferry from Kuala Terenganu or Kota Bahru. The question is often get as a travel agent is "can I take the morning ferry from the islands, continue with domestic flight to KL and then continue on my international flight at night?". The answer is yes, but I do urge any travel planner to think twice. A cancelled boat or a cancelled flight and you are out of the loop. Allow at least one night in Kuala Lumpur or make it more to see a little of the city too.
Edit 27 Oct 2014: If you are visiting these islands, you probably want to learn more about Kuala Lumpur and Singapore. You might also want to find out how to volunteer to help saving turtles on Redang.
I hope you enjoyed this write up about the islands Malaysia east coast. As always, your comments are welcome. Please comment below, on Facebook, Google+ or on Twitter. I would love to hear from you!
---